10,000 Kazoos
Ciaran Frame
You bring yourself, we bring the kazoos
4PM
60 minutes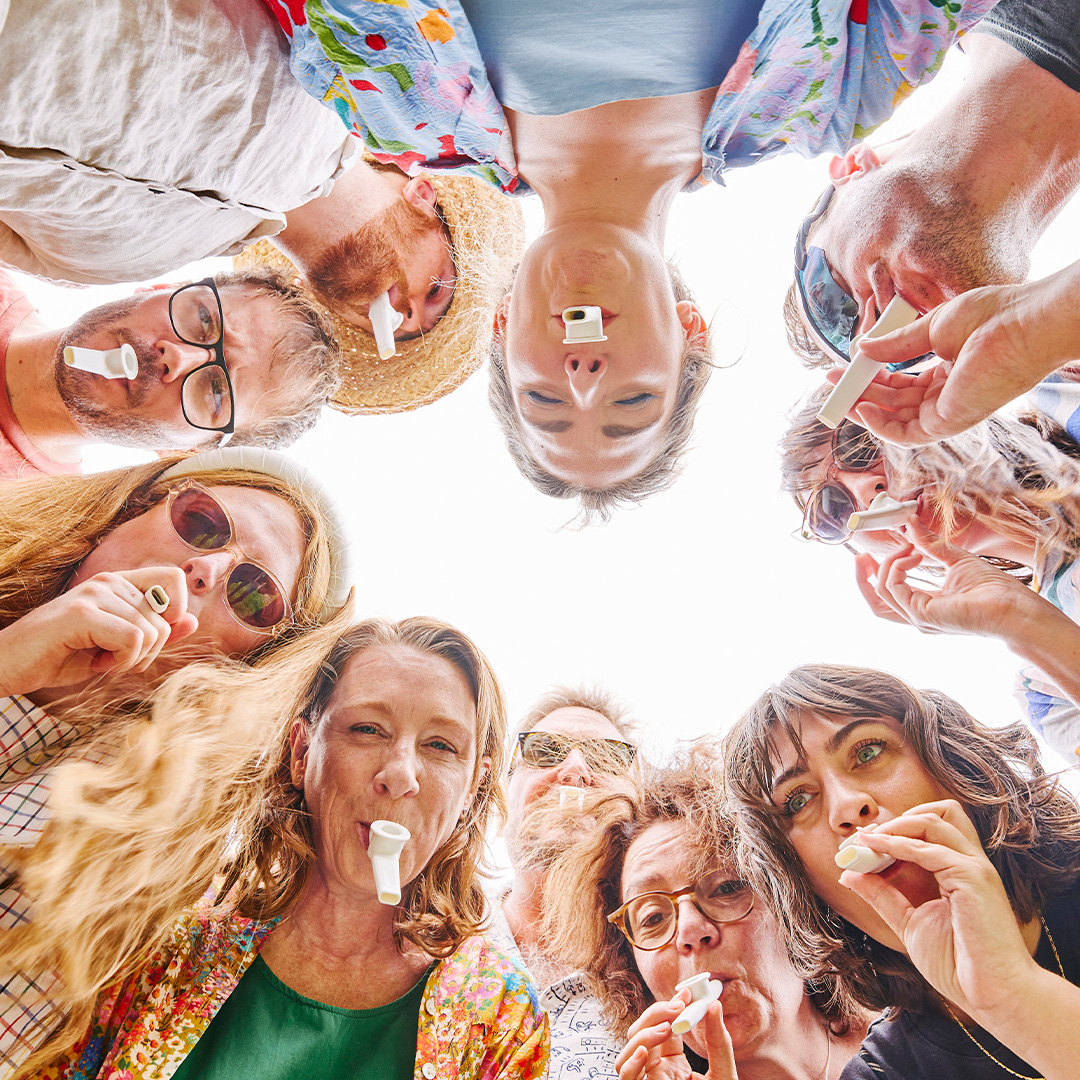 ---
It's 10,000 people, playing 10,000 kazoos and everyone's invited. Simple. Powerful. Kazoo-tiful.
One kazoo? That's silly and fun. But 10,000 kazoos? That's a city-sized pied piper of absurdity. An all-encompassing frenzy of kazoo-thiasm. A leap into an unknown kazoo-niverse.
10,000 Kazoos is a mass participation event for RISING 2023. It's going to be a big, unifying, howling moment in the heart of Melbourne, in Federation Square, and anyone can take part.
The kazoo is arguably the world's easiest instrument, which is kind of the point. There's no practice, special skill, particularly tuneful ear or musical ability required. Just grab a biodegradable kazoo (we'll provide them). Stick one in your mouth and send some do-do-dos down the tube alongside 9,999 kazooists, all at once, in ramshackle unison.
Will we transcend? Will we break a world record? Will we communicate with the ducks on some kind of infrasonic level?
There's only one way to find out.
Join the kazoo-nity.
Register your interest here.
Artistic Team
Artistic Lead | Ciaran Frame
Supporters
This project was commissioned through RISING's 2020 A Call to Artists initiative, a program supported by Creative Victoria and City of Melbourne. Co-Commissioned by Brisbane Festival.
Supported by Fed Square.
Image Credits
10,000 Kazoos by Ciaran Frame. 2023. Photo: Michael Pham