Desire Marea
DEBBY FRIDAY and Ayebatonye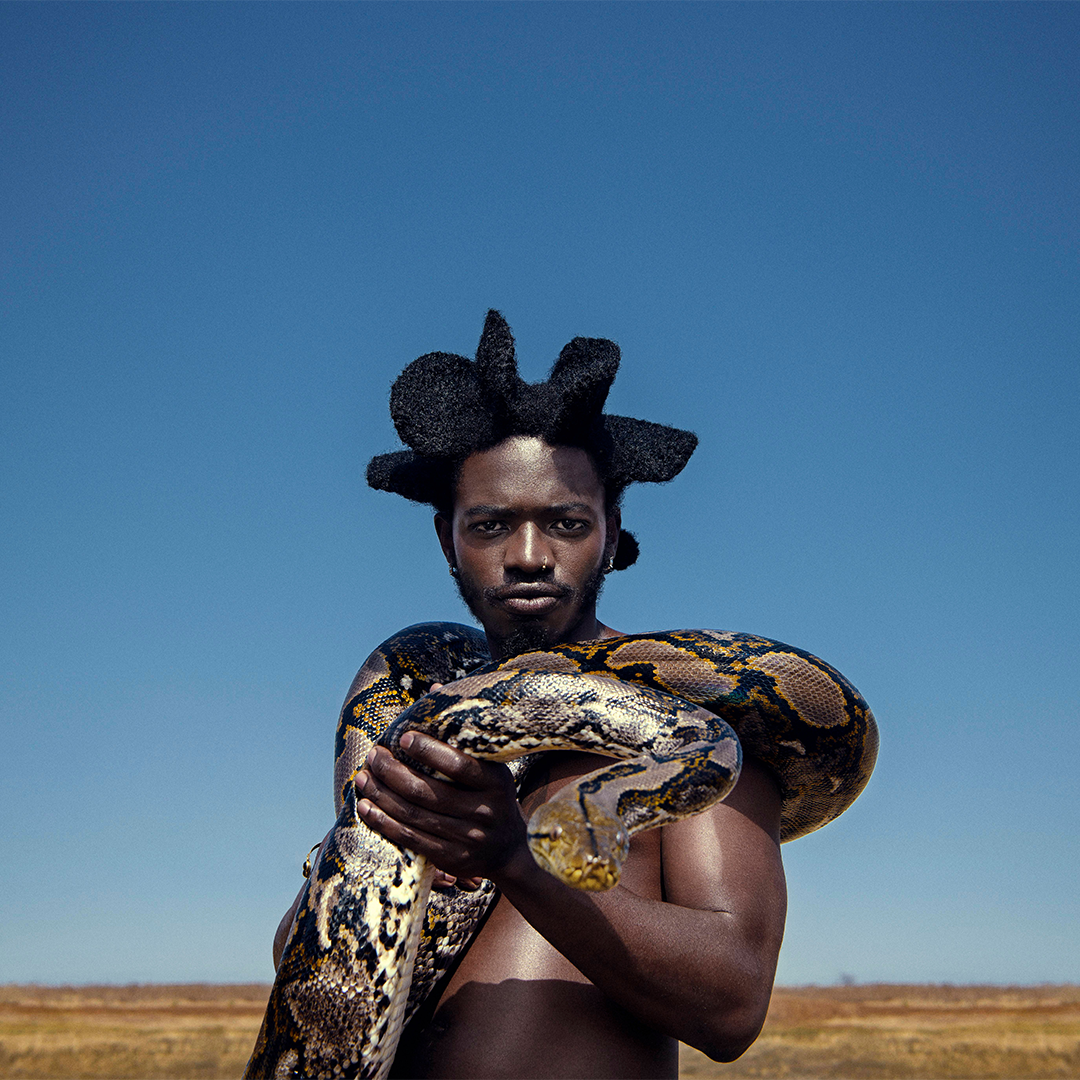 ---
Post-gospel spiritual jazz that bubbles with warm textures, operatic drama and communal vitality.
"Hit the floor in your full majesty"
        — Desire Marea  

Desire Marea's music is eclectic and avant-garde, but never cold or restless. The KwaZulu-Natal born artist is a founding member of the beloved Joburg collective FAKA. Since going solo Marea's created a truly singular, ceremonial sound that draws from the music of the Nguni and Ndau people. His voice can move from a soaring falsetto to a deep-chested growl. Songs of truth, sexuality, seduction and connection to nature are drenched in modulation and hovering strings. They're often lifted by swells of horns, or driven by hard bop jazz. It's all delivered through Desire's kaleidoscopic, spiritual lens. He's coming to RISING with a six-piece band, a new record and a new single called 'Be Free' to share. It's tender, adventurous, triumphant music for the body and soul.
Debby Friday is in support. She's an artist who started out building an uncompromisingly fierce whirlwind of dexterous rapping, drill, tech-step and punk. It was club music from the Nigerian diaspora that rattled against her survival chainmail. More recently, with her breakout single, 'So Hard to Tell'—from her forthcoming Sub Pop/Arts & Crafts debut, GOOD LUCK—she let in more vulnerable vocals set against graceful R&B production. Then she swerved back with the rapid-fire acid-housey follow-up 'I Got It' — which she's described as a "get-in-the-Uber-bitch ode to nightlife, purgatory and club rats everywhere".
Ayebatonye is in support, a Melbourne/Narrm-based DJ, artist and curator who's a fierce advocate for better arts access in communities of colour. Her sets mix afro rhythmns with deep percussive beats, classic house, techno, jersey club and whatever global electronic sounds are sinking in. A true sharer of knowledge, who gets dancefloors working as hard as she does.
Image Credits
Desire Marea. Photo: Courtesy of the artist/SemaphoreMGMT
Debby Friday. Photo: TBC