Hand To Earth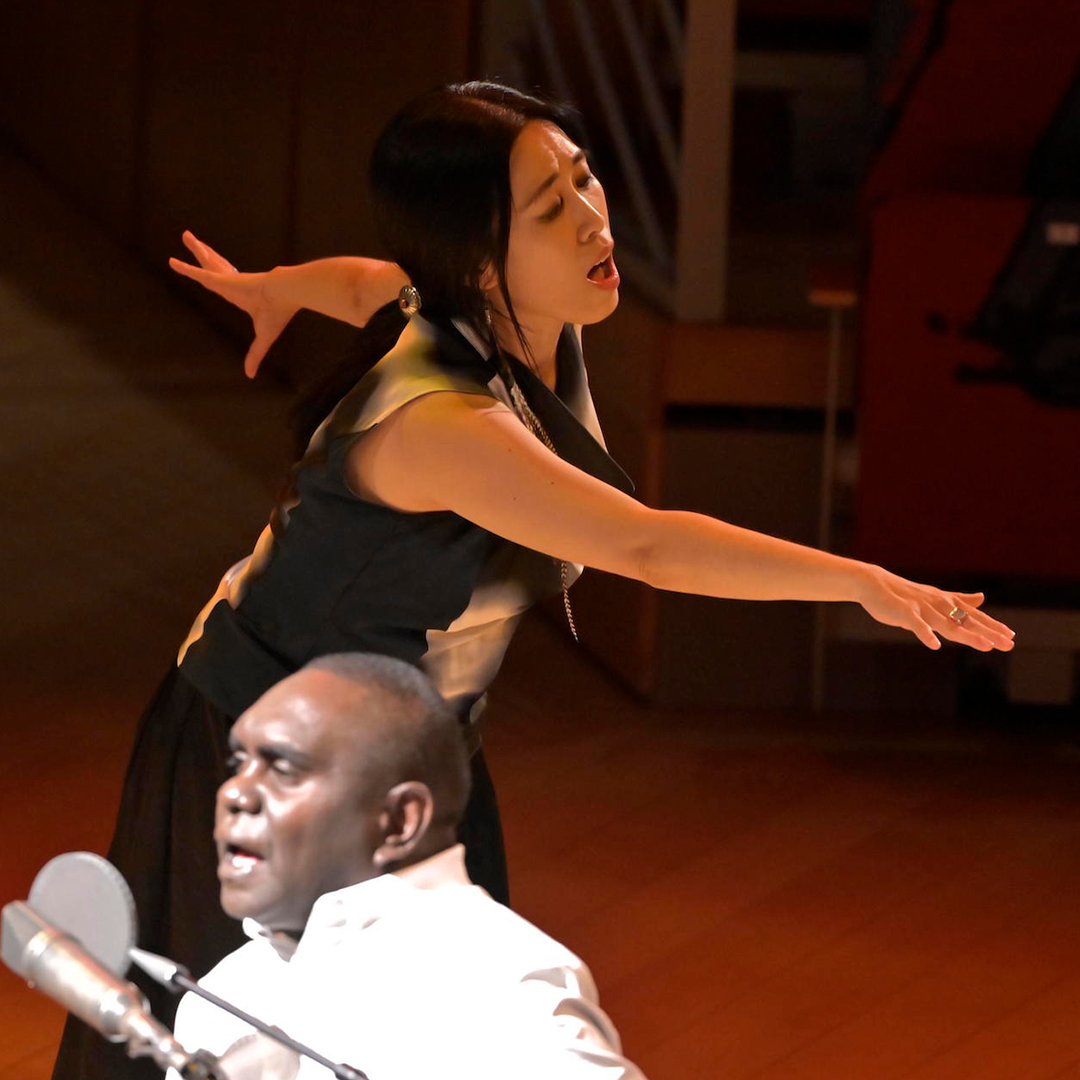 Licensed venue, 18+

General admission, seated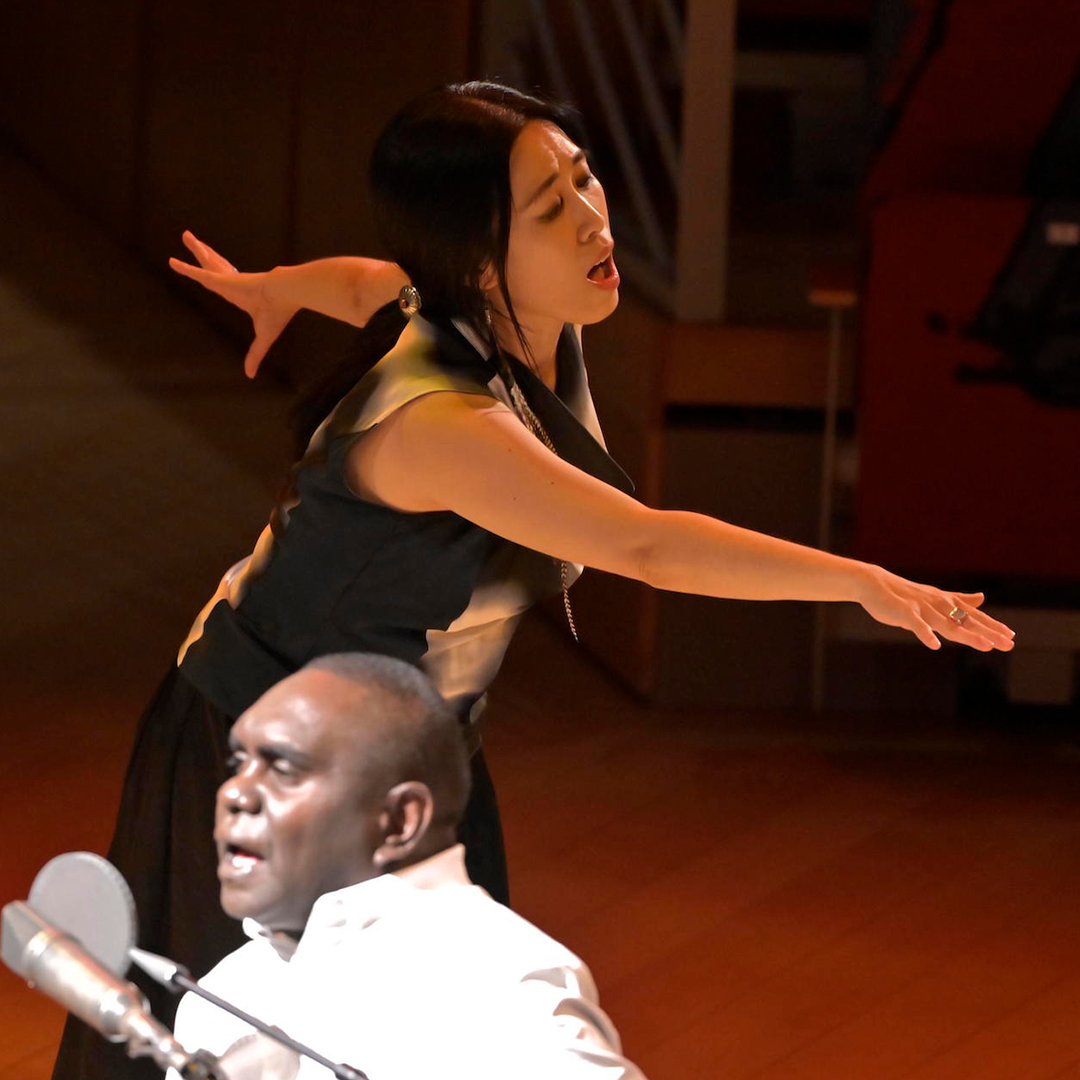 ---
Yolngu manikay (song cycles)—an oral tradition from Southeast Arnhem Land that's over 40,000 years old—in conversation with a Korean vocalist and minimalist jazz.
Yolngu manikay are song cycles that map vast stretches of time and space. David and Daniel Wilfred are keepers of these songs, which form the heart of Hand to Earth. The two have been working with trumpeter and composer Peter Knight for more than a decade—developing the piece alongside Korean vocalist Sunny Kim and clarinetist/composer Aviva Endean. It sees Sunny and Daniel's distinct vocal approaches invoke elemental forces, as they meld into minimalist soundscapes—reminiscent of Brain Eno and Jon Hassell—created by Knight, David Yipininy Wilfred on yidaki, and Endean on clarinets.
It's a collaboration that opens its ears to the world's oldest continually practised music culture and taps into the essence of human connection, transporting the listener to previously unimagined places.
They'll be opening The Forum Upstairs for RISING.
Similar or Nearby
Supporters
Hand To Earth was developed with, and originally produced by, the Australian Art Orchestra (AAO).
Image Credits