Presented with Federation Square
Multitudes
Tin & Ed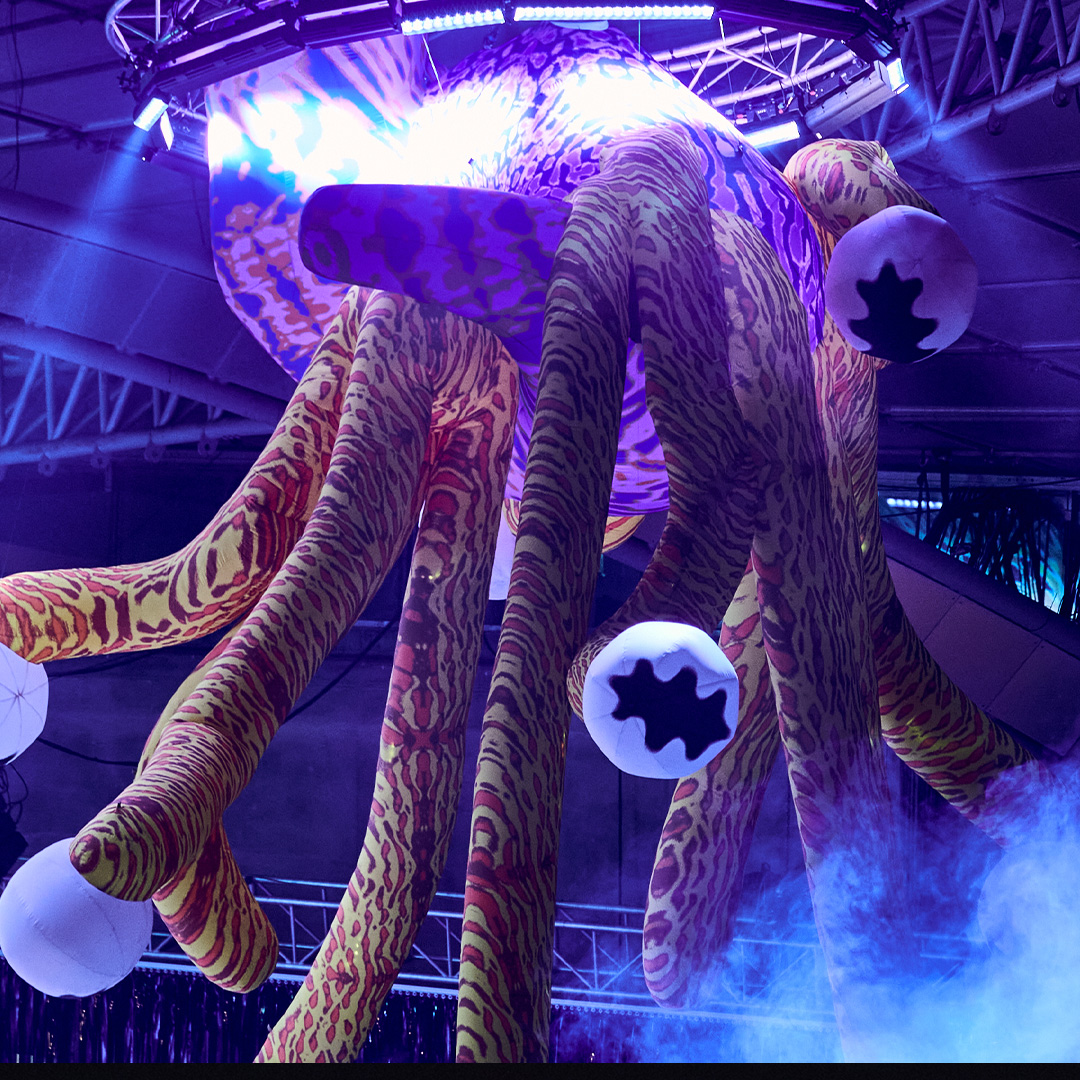 Free entry
View them in the Atrium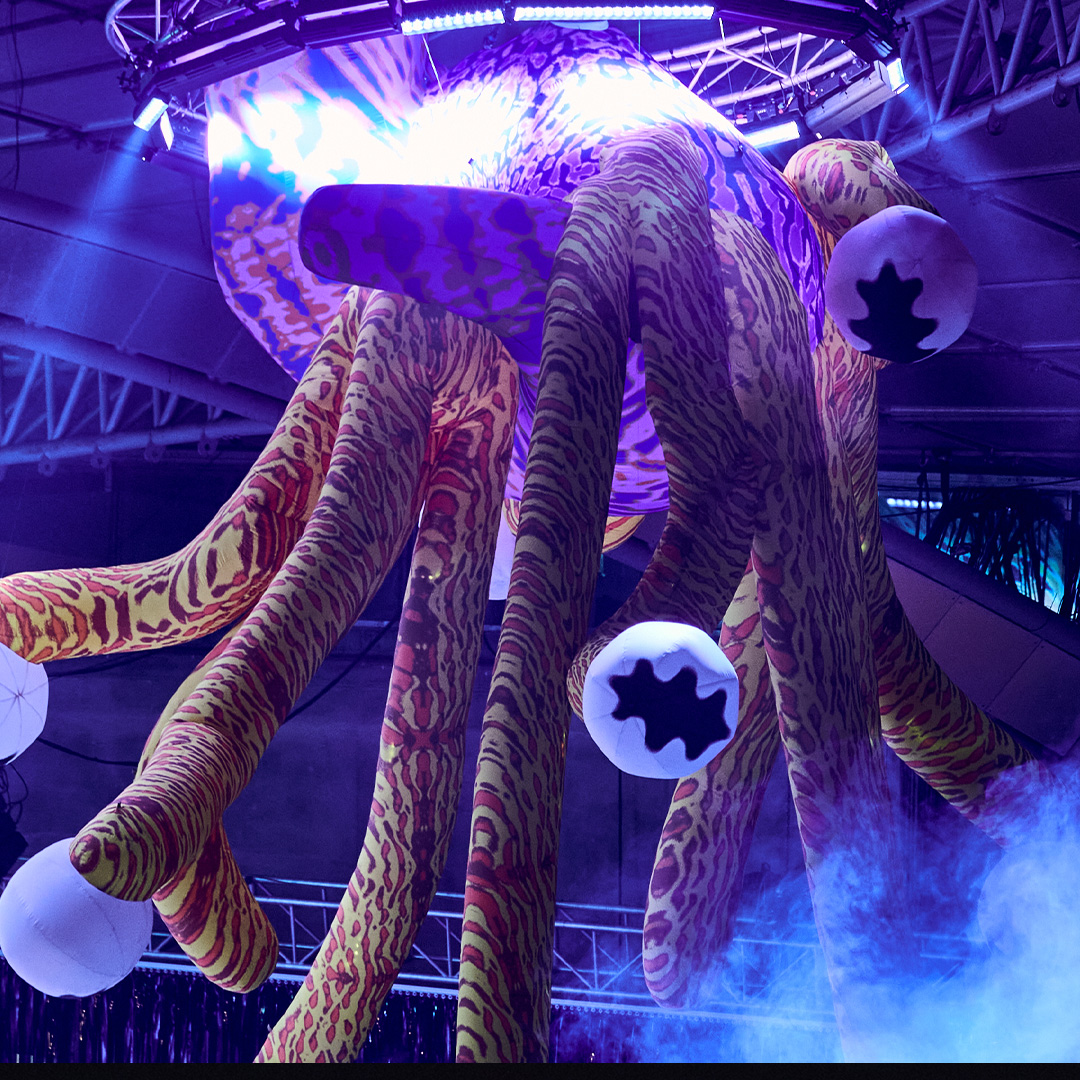 ---
The reimagined deep-sea creatures have taken up residence in Fed Square. See the new lair in the atrium.
Dangling above Melbourne's latest art and design triumphs lurk otherworldly creatures by Tin & Ed—the Australian artists and creative technologists responsible for the many-limbed giants that roamed The Wilds at Sidney Myer Music Bowl last year.
Tin & Ed create playful installations and experiences that illuminate the borderless dimension between art and science, the physical and digital, the human and the more than human. Their work is driven by a deep curiosity for the natural world and the intricate ways we're connected to it.
Look up!
Artistic Team
Supporters
Supported by Fed Square.
Image Credits
Tin & Ed, 2022. The Wilds—RISING. Photo: Eugene Hyland, Peter Bennetts and Shannyn Higgins