The Damned and Witch
Vacuum
Licensed venue, 18+
General admission, standing
Doors 8PM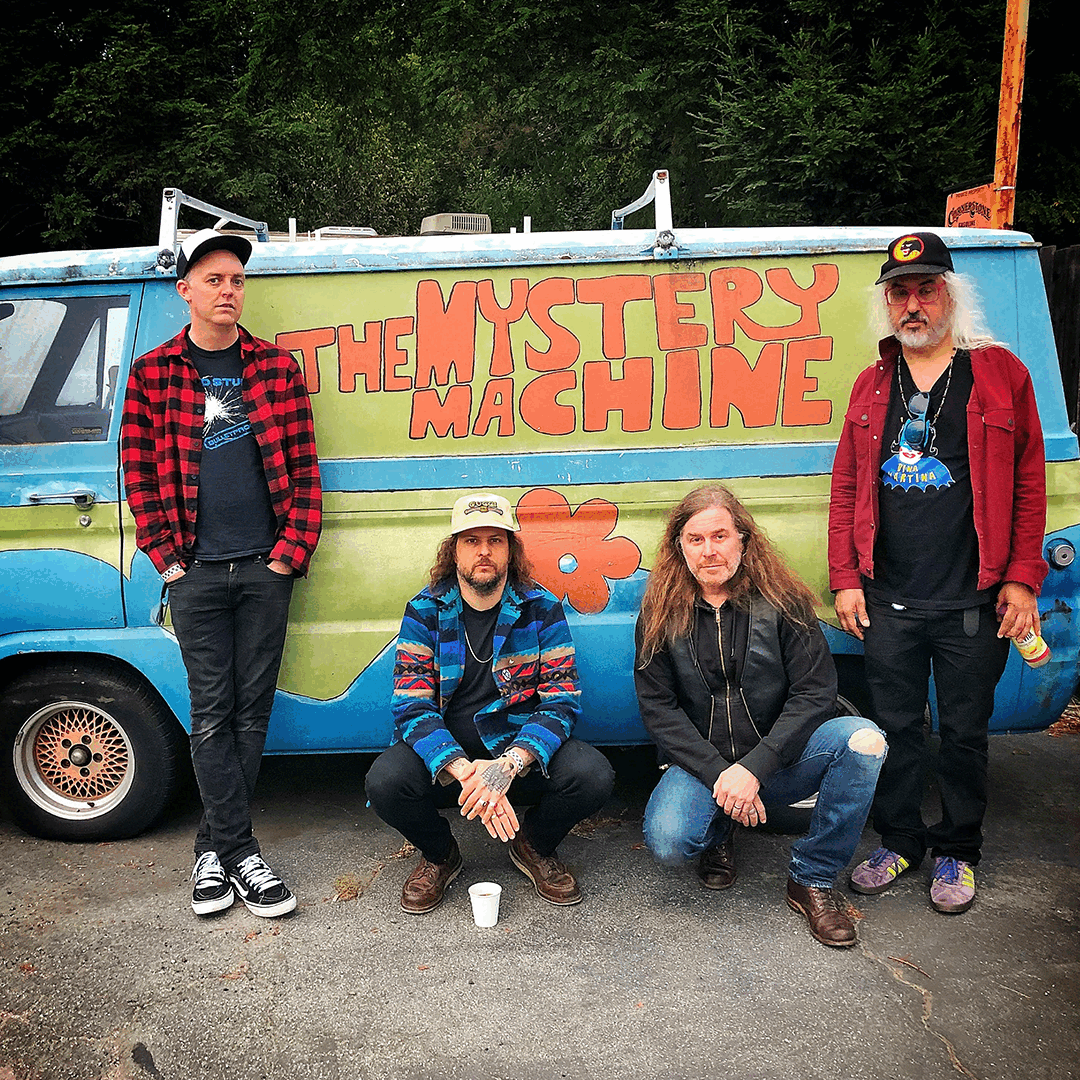 ---
The first of the London punks. The Damned are a fun-loving fearless band, who never stopped shedding their lizard skin. Joined by utter riff lords, Witch. Light your inner cauldron and flame on.
"Night obliterates the day.
And all the fun begins"
— The Damned
The story goes, they invited Sid Vicious to audition as lead singer but he never showed up, so the band went with David Vanian instead. Now punk music's Count Dracula has been at it for almost half a century, with no sign of wear on his blistering baritone. Their first single beat the Sex Pistols to the charts. Their first album, Damned Damned Damned, invented a punk sound that was as dexterous and tuneful as it was ragged and unhinged. Their first US tour was so turbo-charged it helped inspire the birth of hardcore. Every move since—from the white-hot garage rock of 1979's reformation record Machine Gun Etiquette, through to the psychedelic theatrics of their goth era—proved The Damned have a carefree defiance that's pure punk rock. And a dedication to sparking live-wire glee from deep within the gloom.
Witch were formed in 2005 by Dinosaur Jr guitar legend J Mascis and his friend, from Teepee Records, David Sweetapple. J embraced his first instrument and got behind the kit while David picked up the bass. With the backline locked, they recruited Kyle Thomas from King Tuff on vocals and guitar, and these days they've got Graham Clise (from Annihilation Time and Melbourne shredders ROT TV) wielding the lead axe. After releasing two famously gnarly albums in the 2000s that worship at the altar of Black Sabbath, Iron Maiden and Black Flag, Witch are returning with a dirty hessian sack full of new material.
Since 2013, cult duo VACUUM have fortified punk shows and techno dance floors alike with their own sensory brand of sub-bass, abnormal beats and mechanical scapes. Recording and releasing their astute self titled debut in 2022 on Heavy Machinery/It Records during lockdowns, Jenny Branagan and Andrea Blake bashed trolleys together, scoured construction sites for the most resonant clanging and waded creek-beds for field recordings. These earthy and girder-thick noise loops were hooked up with a deep throb of gothy-synth and industrial techno. Sub bass shudders like an engine below a dystopian dancefloor. The results dig deep like an excavator.
Similar or Nearby
Image Credits
Witch. Photo: O.
The Damned. Photo: Web Sourced.
Vacuum. Photo: Nicole Reed