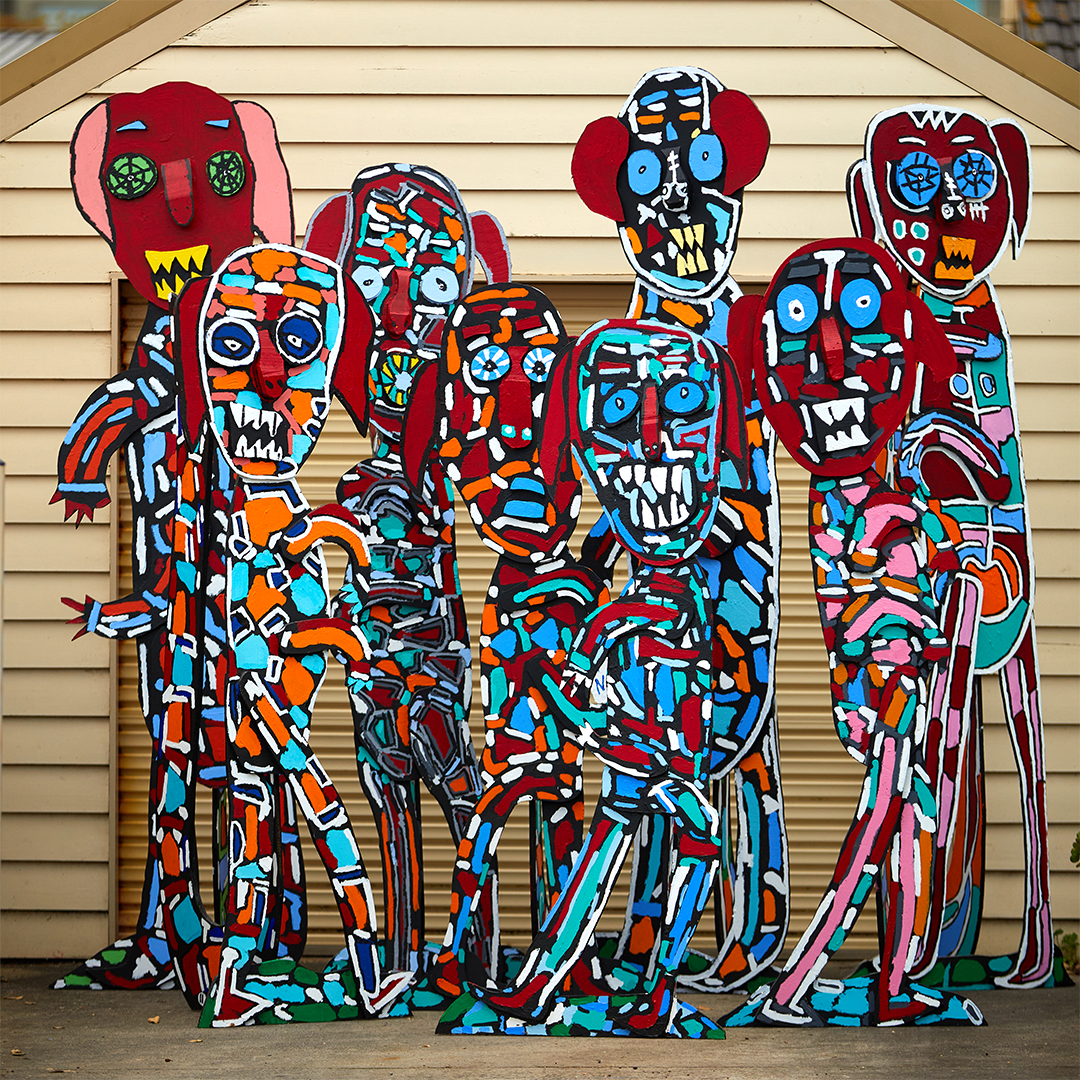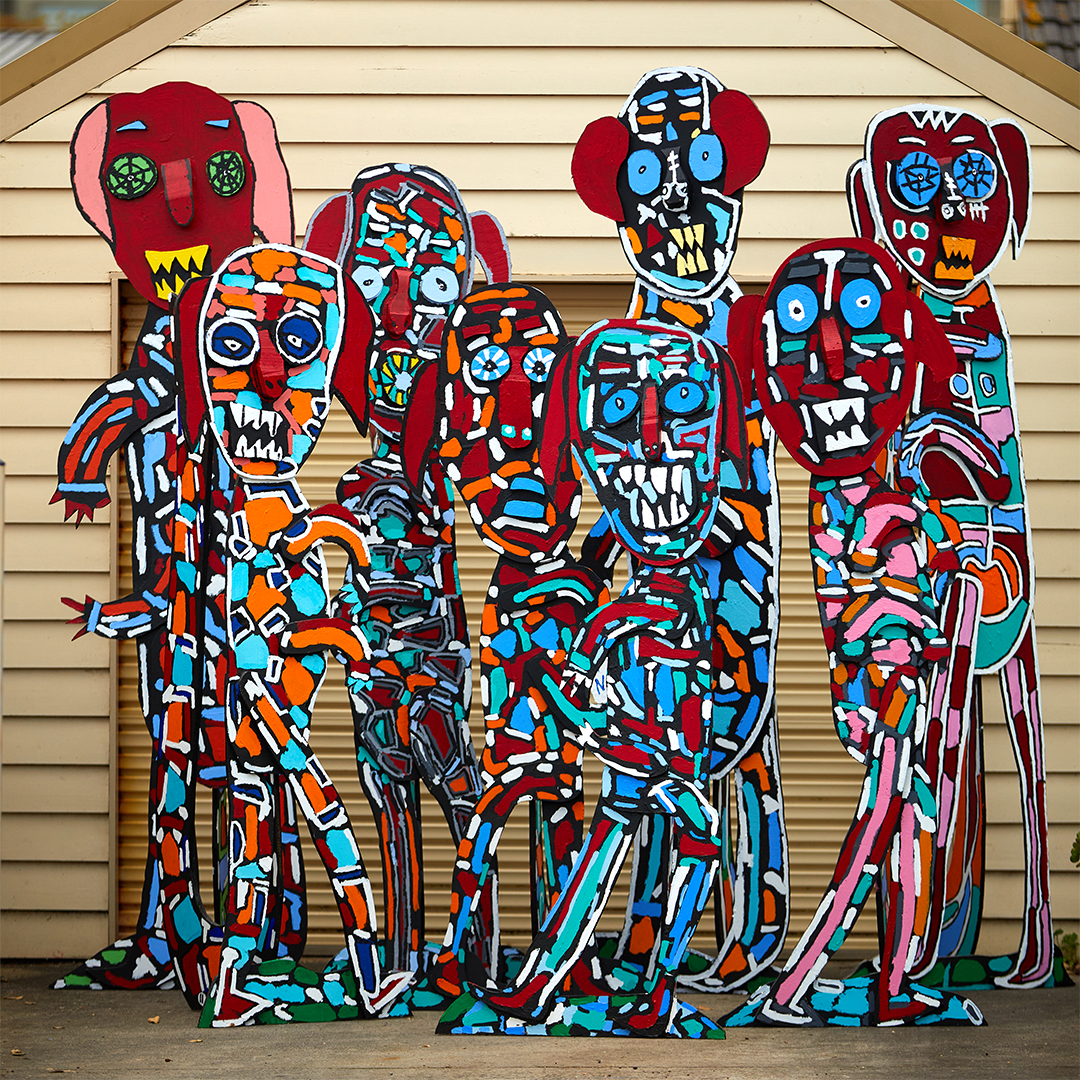 ---
Twenty big wallabies, bursting with impressionistic colour and personality, peek out from banks of the Birrarung (Yarra River). See if you can find them all!
A mob of wallabies have a regular garden party under Matthew Clarke's clothesline in Kirkstall, Victoria. The marsupials are an inspiration for Clarke's vibrant art and a testament to the revegetation efforts which led to the wallabies' return to the area.
The Archibald Prize finalist, whose work questions the assumptions of what's possible in art, has created twenty surreal, saw-edged Wallabies for RISING. His dad, Andrew, helped build the large-scale works in their Warrnambool studio. Now the sculptures will be romping along the Birrarung (Yarra River) in full technicolor regalia. After that, they'll be donated to state schools around Melbourne.
Artistic Team
Artist | Matthew Clarke
Artist Assistant, Carer | Andrew Fredrick Clarke
Admin| Jaquiline Deborah Clarke
Similar or Nearby
Supporters
Commissioned through RISING's A Call to Artists initiative.
Image Credits
Wallabies by Matthew Clarke. Photo: Rick Maxwell Douglas