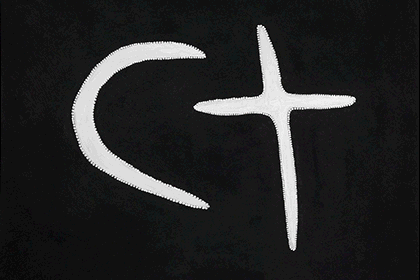 Brightest Light, Blackest Night
Wed 2 September
Investigate the night's shadows with us. Hidden stories, nourishment and subversion await.
When you step outside after nightfall, there's a moment in which your constricted pupils fail you and the other senses are heightened. Night time's possibilities start to coalesce around mysteries and myth. It watches as we work up sweats of lust and abandon, try on new disguises, or remove the ones shielding our true identities. So given RISING's a festival of the night in a 24-hour city, for the month of September, we're investigating the night's shadows.
The dark of night is precious, but increasingly its possibilities are endangered by the creep of light. Right now, in the City of Melbourne, at least 3700 streetlights fitted with smart LED bulbs buzz and illuminate our empty sidewalks. Their stray light particles shoot into the sky and scatter, obscuring the galaxy stretching beyond Earth's atmosphere.
In built up cities across the globe, light pollution's persistent glow disrupts the flight paths and mating patterns of nocturnal animals. It's conceivable that some people living under its net will never in their lives see unadulterated stars; and with so many stories told in the night sky, it can even distort history.
On a clear night, bright constellations like the Southern Cross wink through the light pollution. Early European explorers viewed the Cross through a lens of ancient-Greek celestial traditions, focused almost exclusively on stars. But First Peoples astronomy pays attention to the dark nebulae between the stars too.
There's a patch of dust and gas in the Milky Way where the Wotjobaluk people of western Victoria believe the menacing emu Tchingal was killed. The emu's feathered head rests just next to the Southern Cross but can't be seen through Melbourne's lights. As the Earth rotates and the Milky Way seemingly moves across the sky, Tchingal is seen in a standing pose and on its side, symbolising its journey from life to death. Rather than a simple series of static motifs, Tchingal's story is a real-world animatic.
When electric lights obscure the sky's deepest blacks, a creation story involving white men in boats with telescopes is amplified. But another, involving a massive flightless bird that feasts on the flesh of humans and created Roses Gap in the Grampians, with the furious stomp of its feet, is muffled.
Other First Nations people have stories about, and different names for, the emu too. For thousands of years, it has helped the Wiradjuri people of central New South Wales to locate home and friends; and chart passing time, seasonal changes and the behaviour of wildlife. People everywhere overlay their stories onto the night sky. The Pleiades star cluster is significant to the Wurundjeri people of the Kulin nation as well as people from Aotearoa/New Zealand, India, Japan and more. To know a clear night is to know your neighbour.
Melbourne's 8PM curfew means that the night's riches are only available to a few permitted workers right now. But if you can, try to look past the living room lights and city glow. Picture the night's deepest black, and all the subversion, exploration and experimentation it holds. It's a cloak woven thick with histories, characters and yet-to-be-discovered futures.
We'll wrap you in it again soon.
Mabel Juli, Garnkiny Ngarrangkarn © Australian Art Department, Art Gallery of New South Wales, 2006. Sign this petition to support Mabel and her community in their fight to protect their home from being destroyed by mining in the Pilbara.
Billy Foster Photography, Winter, Bolte Bridge | billyfosterphotography.com
VW Pics /Getty, The southern Milky Way and galactic centre rising on an April night in Australia.
Fireworks In The Sky by Leonrw is licensed under Creative Commons 2.0
Night walkers by Emiliano Grusovin is licensed under Creative Commons 2.0
Ready to swoop by Jack (Latecomer) is licensed under Creative Commons 2.0. Art piece is Batmania at Federation Square in 2015 by Kathy Holowko Party Time by Lennart Tange is licensed under Creative Commons 2.0 The Matrix - Sony #A7s Long Exposure. Studio Incendo is licensed under Creative Commons 2.0