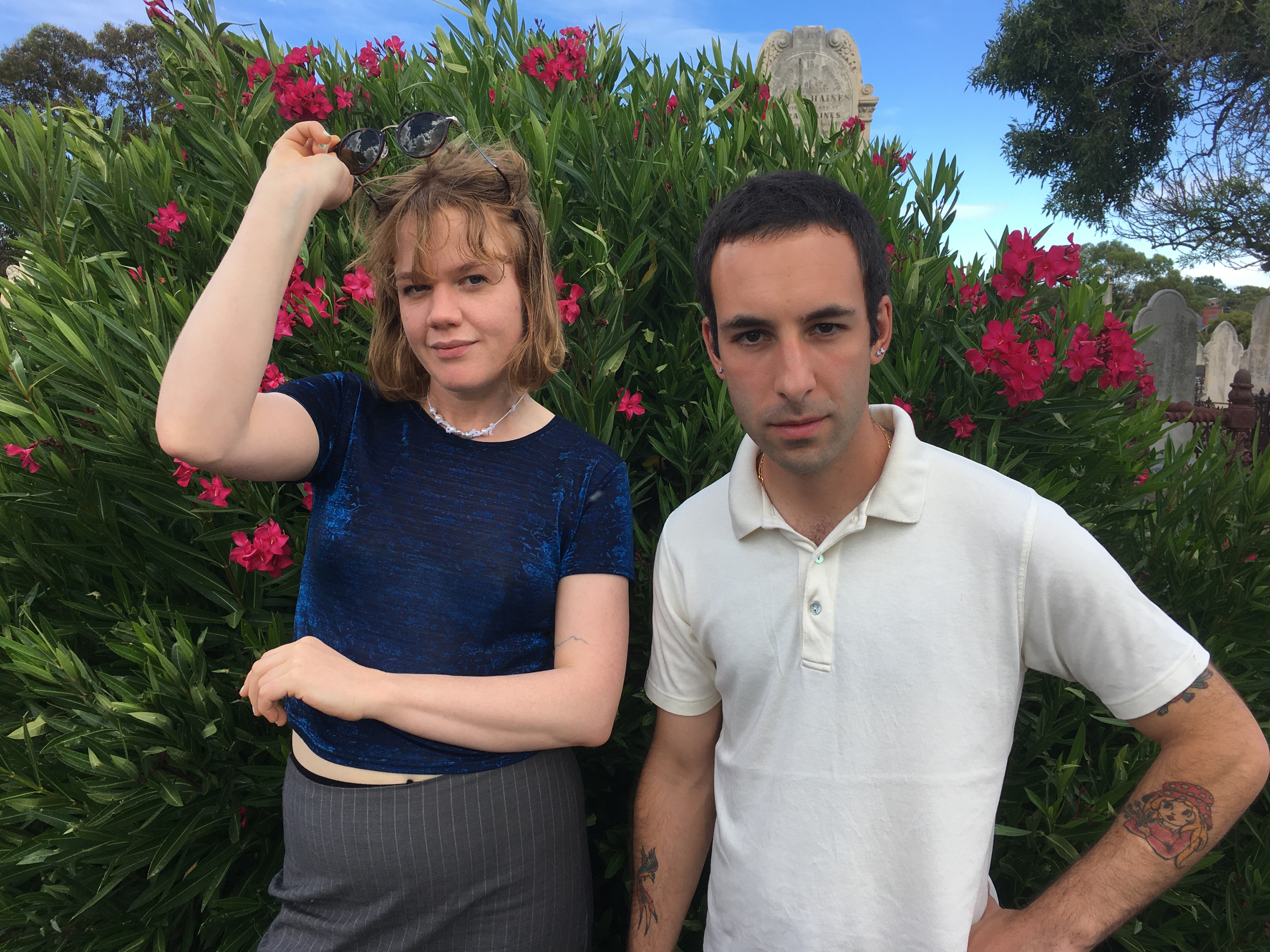 Singles Club : Gregor and Sweet Whirl
Tue 9 March
Gregor and Sweet Whirl, flagbearers of textured Melbourne pop, take a Creedence classic into the twilight zone.
Gregor and Sweet Whirl released two of 2020's best albums—Destiny and How Much Works.
Destiny's full of left-field observations and intimate confessions from Gregor, one of Australia's true pop eccentrics. Like a painter's palette, its colours and moods bleed into one another, drawing you into its epic and engrossing psychedelic world.
And on How Much Works Sweet Whirl's Esther Edquist stakes her claim as one of the country's best songwriters, using heartache as a tool to move forward, rather than dwelling in its pain. It's full of vintage drum machines and waves of organ.
We think the two work so well together, that we asked them to team up for our new RISING: Singles Club release. They've come up with a downbeat cover of Creedence Clearwater Revival's 'Have You Ever Seen the Rain'.
The pair's take flips the Americana classic on its head with dusky synths; a deep, loping bassline; and sharp, synthesised hi-hats. Edquist's spoken/sung call and response adds an element of danger, before the song opens up as the singers join for its melancholic chorus. Gregor and Sweet Whirl's 'Have You Ever Seen the Rain' takes you from the original track's wide-open plains all the way into the twilight zone. You might even get to see them perform it live under a full moon, soon.
Hero Image | Ellen Fairbairn