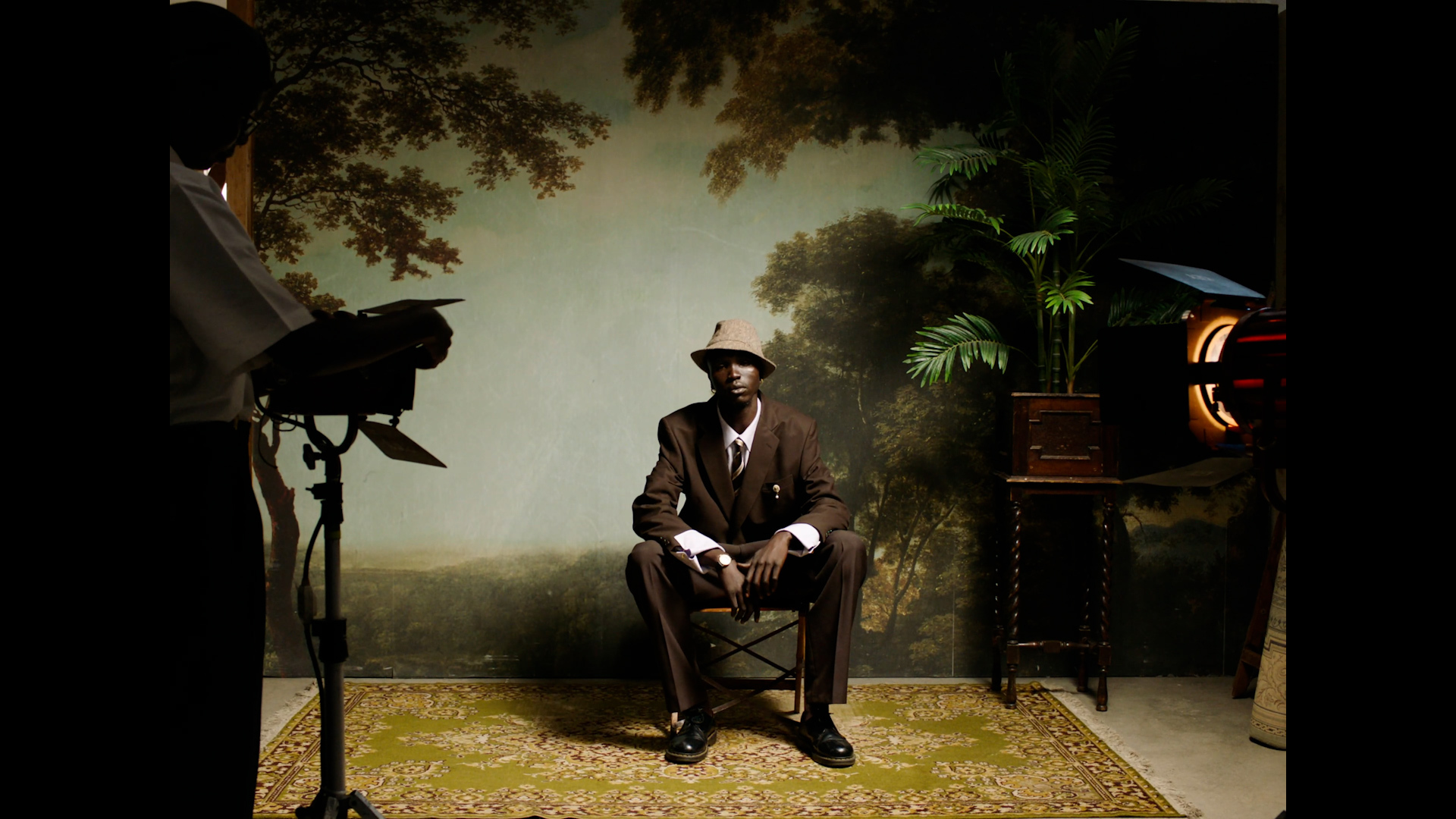 In the Making : Atong Atem
Fri 29 January
A first look at the Melbourne-based visual artist's investigation into Australia's first African settlers.
Australia's colonial history is often written from a European perspective. Ever since the anchors of the first fleets dropped, and the sovereignty and land of the country's First Peoples was stolen, migrant stories have been woven into Australia's concept of itself as a nation.
In this film, you'll see Melbourne-based visual artist Atong Atem create her ambitious new video work Banksia, which explores the lesser-known history of African settlers.
Banksia, commissioned as part of RISING's A Call To Artists program, is based on Atem's research into Australia's first African migrants—a colonial history that started long before her own family arrived from South Sudan in 1997.
This is a first look at Atem's vivid new turn to working with the moving image, before Banksia premieres in RISING's 2021 program.
Still from Banksia, Atong Atem, 2021, courtesy of RISING.
Banksia is commissioned by RISING and Illuminate Adelaide in partnership with The Neilson Foundation.
Thanks to the National Gallery of Victoria (NGV) for providing footage of Atong Atem's photography works currently on display at NGV Triennial.