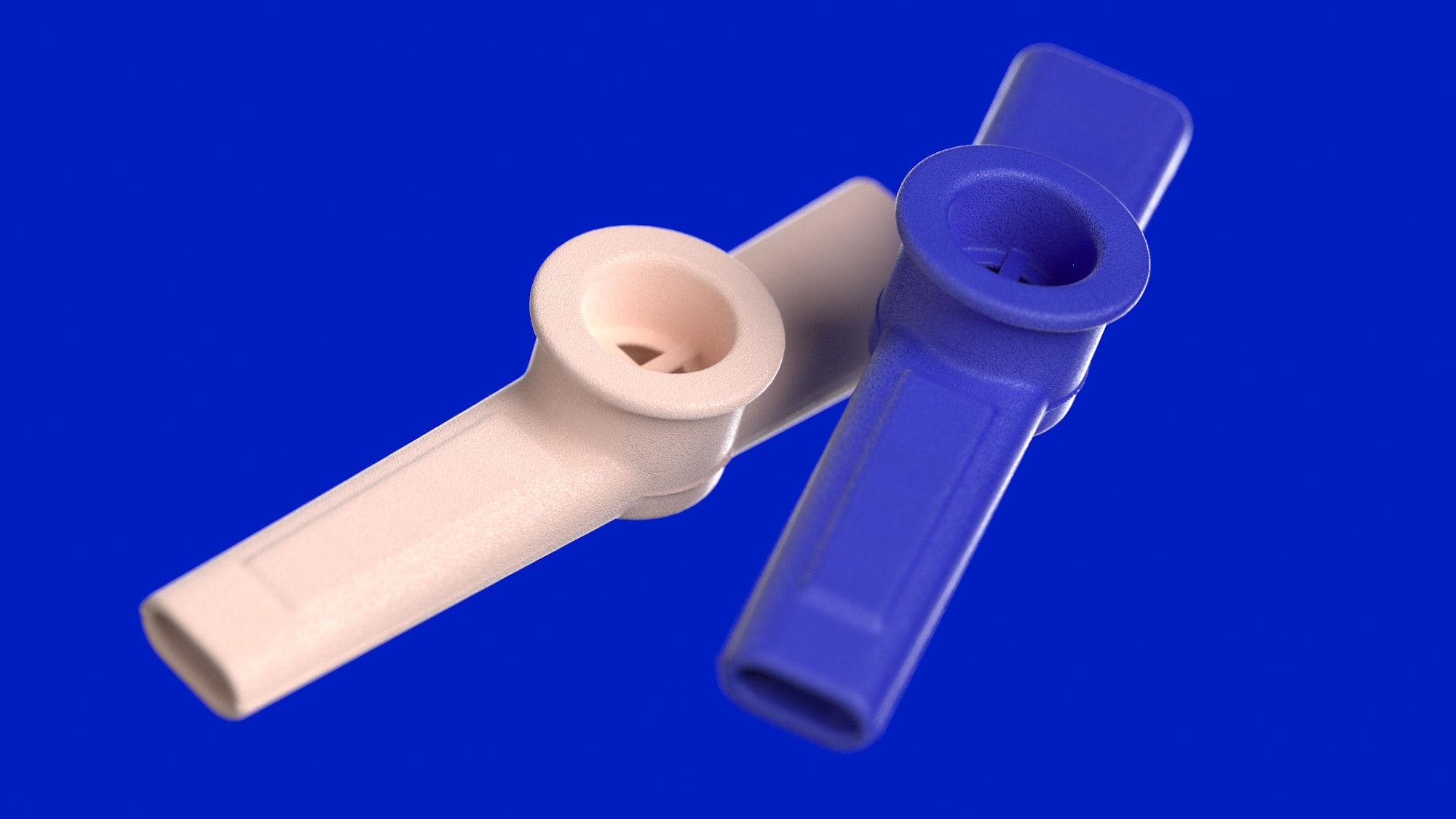 CALL OUT : JOIN THE KAZOONITY
Wed 26 October
Be in an orchestra, 10,000 kazoos-strong.
We're inviting Melbourne to take a deep breath, join as one, and release an almighty chorus of kazoo.
10,000 Kazoos is a mass participation event for RISING 2023. It's happening in Federation Square, Melbourne, on Saturday 10 June, 4pm, and anyone can take part. You don't need any musical ability or training. Simply stick a kazoo in your mouth, with the pointy end at the world, and send some do-do-dos down that tube.
It's uncomplicated. It's powerful. It's kazootiful.
We will have 10,000 biodegradable kazoos at-the-ready. We just need 10,000 willing noisemakers to join us in the city and play a tune all-at-once, in frenzied unison.
Because, one kazoo? That's silly and fun. But 10,000 kazoos? That's the world's largest orchestra—a city-sized pied piper of absurdity.
Will we transcend? Will we break a world record? Will we communicate with ducks on some kind of infrasonic level? There's only one way to find out.
How, you too, can kazoo
There are three ways you can help RISING amplify the buzz:
Sign up to experience full kazoo immersion on the day

Host a workshop to help artist Ciaran Frame compose

Or donate to help us get 10,000 kazoos in 10,000 hands
Load up our kazoo playlist for inspiration and read on for details.
---
SIGN UP — JUST KAZOO IT
It's going to be a huge moment.
Bring your nan. Bring your crush. Bring your book club. Bring your classmates. Bring your hockey team. Together, we'll discover whole new levels of kazoothiasm.
No rehearsals, nothing to practice. Just rock up on the day.
---
HOST A COMPOSITION WORKSHOP
In the lead-up to the event, artist and composer Ciaran Frame will be running workshops across Victoria. Schools, community centres, arts organisations—anyone who's passionate about making art and general cacophony—can get involved. Register to find out how you and your crew can host a workshop.
Thanks for your interest! We are no longer accepting workshop requests. See you on Saturday 10 June, 4pm at Fed Square!
---
DONATE — A KAZOO FOR YOU, AND YOU
It's an ambitious number of kazoos. And we're committed to making it free and proving that anyone, regardless of ability and means, can pick up an instrument and feel the power of being in an orchestra.
Help us get 10,000 kazoos into 10,000 hands.