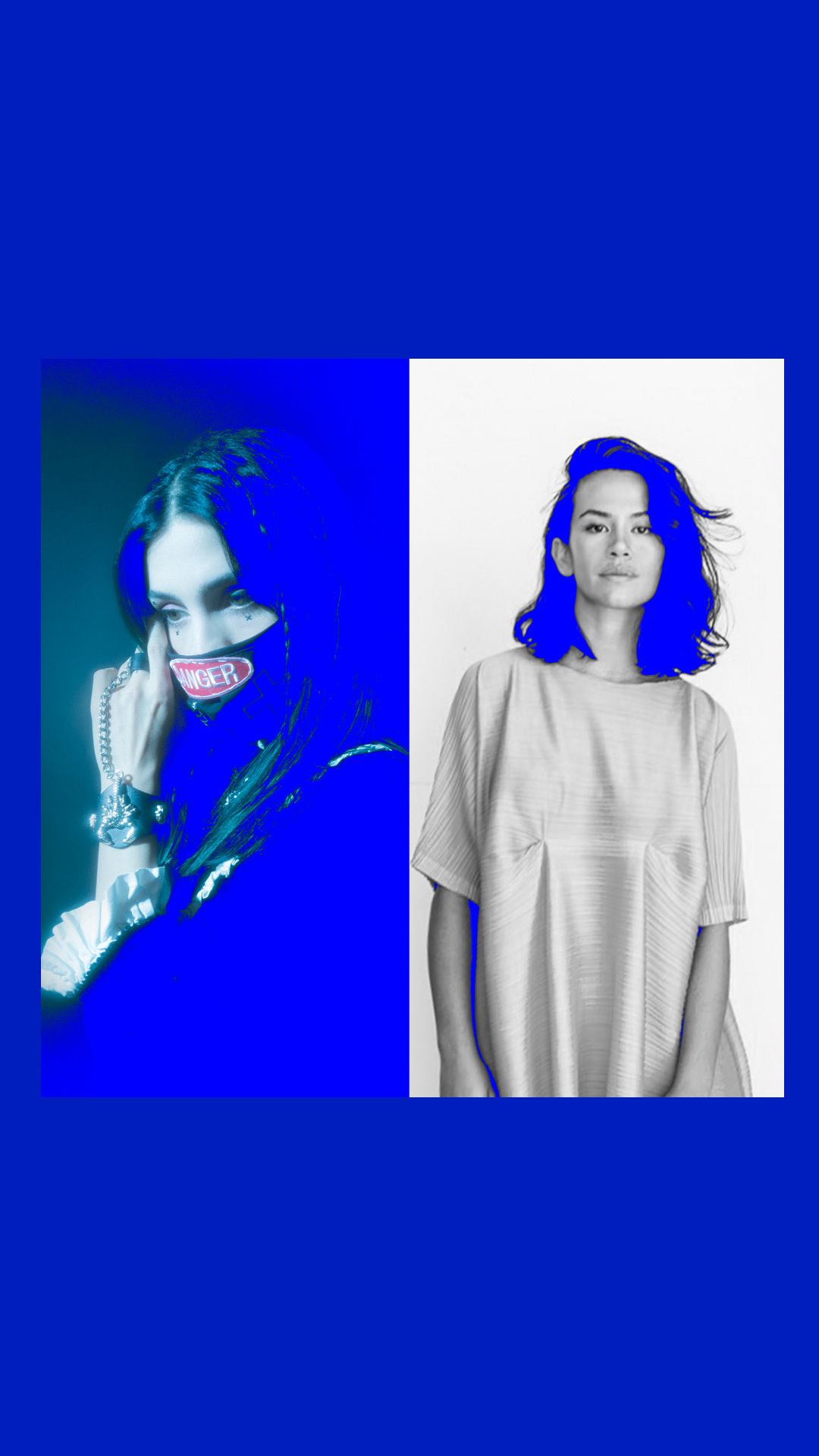 Live Conversation : Punk Prayers with Pussy Riot's Nadya Tolokonnikova
Mon 16 November
The iconic punk activist will join First Nations choreographer and artist Amrita Hepi, for a major livestream event brought to you by RISING.
Our program's still under wraps, but during November's knife-edge, global political moment, we hosted a very special guest: the anti-authoritarian, anti-capitalist, pro-community, artist, activist and Pussy Riot co-founder Nadya Tolokonnikova.
For this live-streamed event, Tolokonnikova was joined by First Nations artist, choreographer and RISING curatorial consultant Amrita Hepi to discuss empowering art and political expression.
Read the transcript of the conversation. Nadya Tolokonnikova in conversation with Amrita Hepi took place on Monday 16 November, 5PM ADST.
NADYA TOLOKONNIKOVA
As a member of provocative street art group Voina and the punk-rock feminist performance artists Pussy Riot, Tolokonnikova has been an unwavering challenge to oppressive conservatism, first in her home country Russia and now the world.
Her art and activism saw her imprisoned by the Russian state at the notorious IK-14 penal colony, where Tolokonnikova was forced to long, gruelling days sewing police uniforms, subjected to violence and where she undertook hunger strikes to protest the treatment of herself and her fellow inmates.
Tolokonnikova has now taken her activism global. She has written protest songs in support of the Black Lives Matter movement; and written music and toured with the musical production Riot Days, based on a book of the same name by fellow Pussy Riot member Maria Alyokhina. In 2018, she released the book Read Riot: A Pussy Riot Guide to Activism, based on Pussy Riot's prison experience and Nadya's advice to fellow activists on how to make effective protest actions. She has also founded an independent Russian news service, MediaZona, and an NGO focused on prison reform and protecting prisoner rights, Zona Prava. Her ongoing work encourages societal change through the sharing of personal narratives, collective protest and community building.
"I believe that only if we unite to protect our interests will we have a chance to win. Because the people with who we are fighting with, people who express racism, violence, are promoting global inequality—those systems are building global alliances all the time"—Nadya Tolokonnikova, Fact Mag, 2020
AMRITA HEPI
Amrita Hepi is an award-winning First Nations choreographer and dancer from Bundjulung (Aus) and Ngāpuhi (NZ) territories. As well as a RISING curatorial consultant, she is part of the festival's A Call to Artists program supporting bold new commissions as a panellist.
Hepi 's choreographic practices combine dance and movement with visual art, language and participatory research. Although her work can take many forms—from film to performance, sculpture and text, lecture to installation—it always begins with the body as a point of archive, memory, dance and resistance.