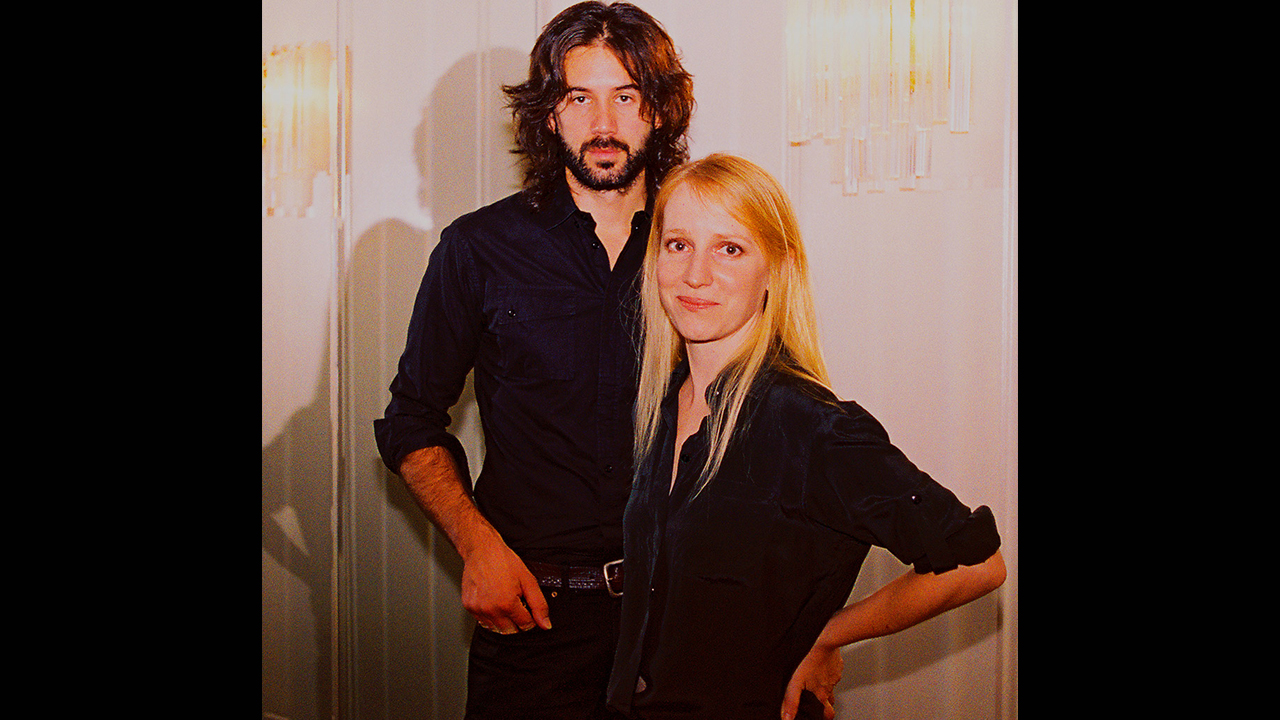 Singles Club : Luluc
Mon 30 November
Let the Melbourne dream folk duo, Luluc, serenade you with their sonorous, stripped back cover of 'Blue Moon'.
Here's round two in our series of specially commissioned night-time mood music, RISING: Singles Club.
This time we've enlisted Melbourne dream folk duo Luluc for a release timed with the rare cosmic occurrence of November's double full moon—and yes, you guessed it, they're taking on the storied 1934 song 'Blue Moon'.
Made of band members Zoë Randell and Steve Hassett, Luluc have accumulated some famous fans with their three critically acclaimed albums, including Aaron Dessner of the National, Lucinda Williams and Dinosaur Jnr's J Mascis. Iconic Seattle label Sub Pop allegedly signed the band 48 hours after hearing the master tapes of their second album Passerby. High praise.
Many icons have tackled the track including Billie Holiday, Dean Martin, Sam Cooke, Cyndi Lauper and even ol' "Blue Eyes" himself, Frank Sinatra. Luluc have reimagined it as a sonorous soundtrack for a warm summer night. There's a moseying bassline, Hassett's gently plucked strings and Randell's resonant voice rising above the heat of the day.
You know when the clouds part on a warm summer night, letting the moonlight sparkle in your lover's eyes? It's just like that, we promise.
Follow RISING on Spotify or subscribe to our newsletter to be the first to hear our next full moon release.