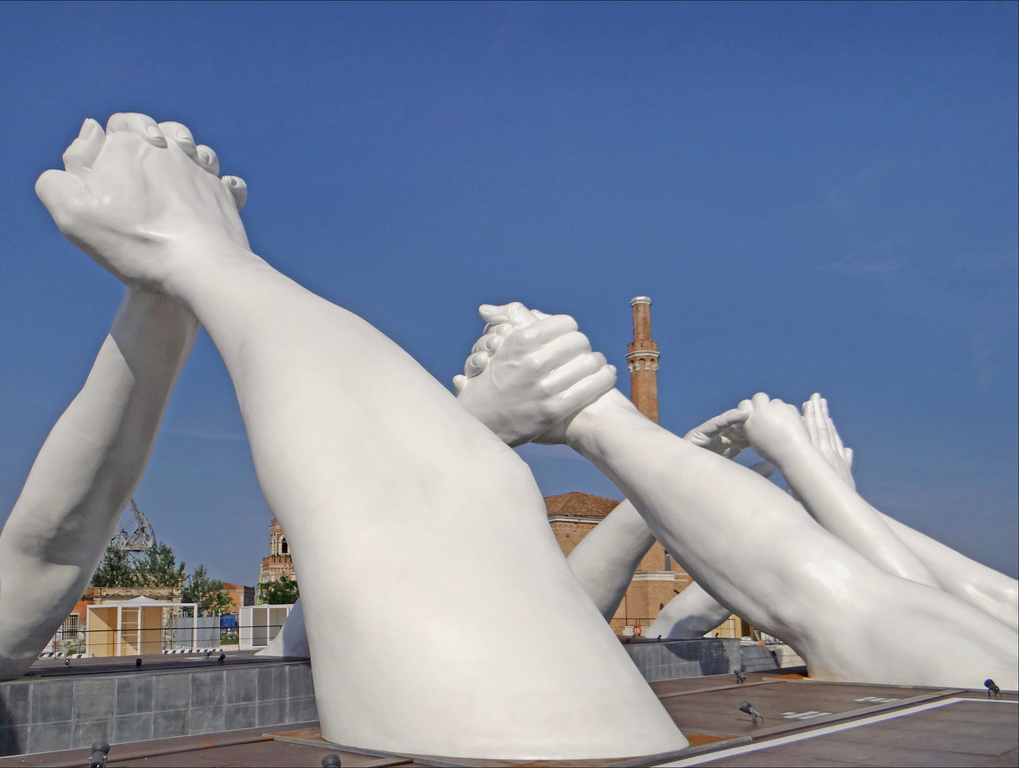 Playlist : Take a Hold
Mon 31 January
Turn up the dial on your home isolation with a mix from RISING's own dj pgz.
Omicron may have gatecrashed the summer, but that doesn't mean it gets control of the aux cord too.
Adjusting to the effects of new variants doesn't mean you have to relinquish joy to the woes of isolation. To help fill the void between grocery deliveries we've enlisted one of RISING's music curators, dj pgz (Gunai/Kurnai/Yorta Yorta), aka Paul Gorrie, for a mix to help put some pep back in your step.
There's H3IR dropping self-affirming bars, before Cakedog takes the rapid-fire production of Chicago footwork into breezy territory. DJ FUCKS HIMSELF and SHERELLE take a dive, over two tracks, with jungle and rave-indebted club cuts; and Ase Manual swoops in with a thick slab of dubbed-out house.
Take a hold of what ails you and hit play. It'll get your antibodies up and ready for action.
BUILDING BRIDGES BY LORENZO QUINN, 2019. VENICE BIENNALE—ARSENALE, VENICE, ITALY. PHOTO: ANNIE DALBÉRA