New Patricia Piccinini X RISING X ALPHA60 merchandise
Thu 18 November
Take home a piece of A Miracle Constantly Repeated.
To commemorate the landmark exhibition in Flinders Street Station, RISING has collaborated with Patricia Piccinini and iconic Melbourne brand, ALPHA60, on a limited-edition apparel range. Vivid hues and equivocal imagery define ALPHA60's collaboration with renowned artist Patricia Piccinini.
Ultra-lively yet chic this capsule collection includes four dresses. A classic Alpha60 silhouette, each dress is cut from custom print silk twill and drapes elegantly over the body. You will also find a long sleeve crew neck tee shirt and baseball cap.
Or if a small keepsake is more your style, pick up a pack of postcards featuring key works set among the mythologised upper levels of Flinders Street Station.
If you'd like to buy a RISING voucher as a gift to purchase Patricia Piccinini merchandise or festival tickets, you can purchase our official festival currency—Moon Units
A Miracle Constantly Repeated Postcards — $15
Revisit the intimacy and the wonder of A Miracle Constantly Repeated—or share it with a friend. Printed on 350gsm, 100% recycled paper stock.
View more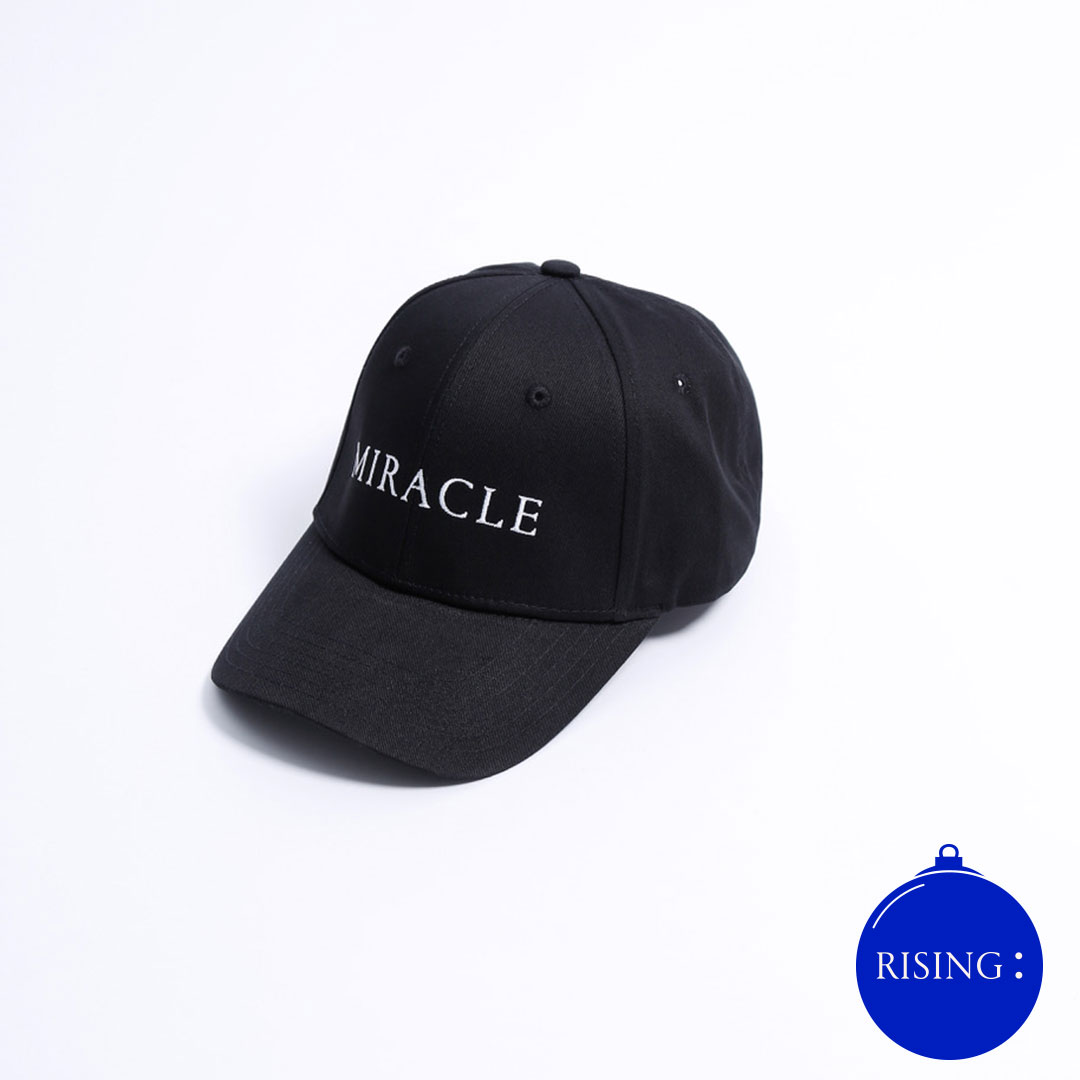 Miracle Cap — $49
A limited-edition cap from RISING, Patricia Piccinini and ALPHA60. A Miracle Constantly Repeated was an exhibition grounded in speculative optimism and hope—and we're always ready to stamp this on our foreheads.
View more
Patricia Piccinini X ALPHA60 Tee — $90
Featuring La Brava—the singing cat-meets-running shoe sculpture and belle of The Ballroom. For the bold and daring, it's perfect for fire signs like Tina Turner, one of the divas who inspired La Brava's creation.
View more
Patricia Piccinini X ALPHA60 Silk Dress — $330
Captured in the historic Flinders Street ballroom, this is a unique opportunity to wear a piece of art created in collaboration with Australia's pre-eminent visual artist.
View more
Patricia Piccinini X ALPHA60 Hugs Blanket — $660
ALPHA60 and Patricia Piccinini explore the nurturing nature of hugs in a series of whimsical, inspiring and emotive textile works.
View more
All images owned by ALPHA60 and RISING