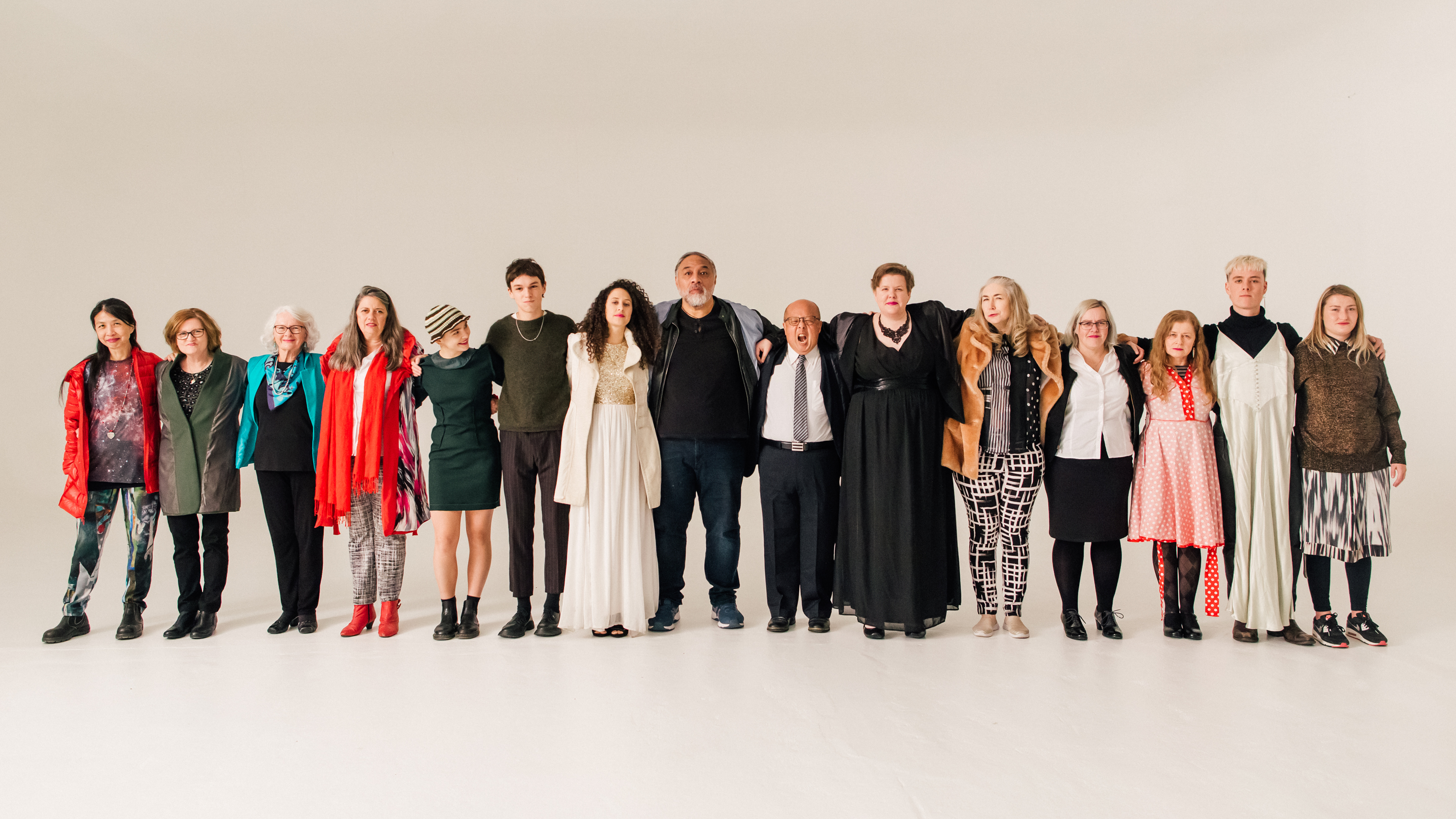 Reverse Anthem
Kate Daw and Stewart Russell; in collaboration with Jonathon Welch AM, Amrita Hepi and Antuong Nguyen
Tue 6 July
Advance Australia Fair, upside down and back to front, a single renunciation of an impossible claim.
Australia's current national anthem is an anachronism, two verses lifted from a song written in 1878 which, even in those days, had an absurdly narrow focus. Minor alterations won't make it right.
Reverse Anthem is the newest iteration of an ongoing project—begun by artist Stewart Russell, and artist and educator Kate Daw in 2016—that reworks the national anthem, holding up a mirror to its hypocrisies and inconsistencies.
Composer Jonathon Welch AM's new treatment, Reverse Anthem, asked singers to learn the anthem back to front and upside down, in a collective raising of voices—including soprano Shauntai Batzke (Wiradjuri), with singers Eddie Muliaumaseali'i, Danielle Matthews and Daniel Brinsmead—in support and encouragement for those on the outside.
Following the tragic passing of Daw, Welch's composition was embellished by new collaborators including dance maker Amrita Hepi (Bundjulung/Ngapuhi); and filmmaker Antuong Nguyen, who has applied the theme of reversal to filmic techniques.
The collaboration between artists, composer, filmmaker, choreographer and choir takes the form of a single city-wide broadcast across a choir of screens—a provocation and lament to the impossible claims of unification made by 'Advance Australia Fair' in 2021.
"We'd been working with Jonathon on Reverse Anthem for over 12 months when Kate was diagnosed with cancer and tragically, late last year, our friend and generous collaborator, passed away. Naturally we'd all like to dedicate this work to Kate. But I know she wouldn't approve of that gesture. In her art she chose to highlight the achievements of others, to collaborate and teach us to de-value the ego of the artist."—Stewart Russell
Artistic Team
Artists: Kate Daw and Stewart Russell; in collaboration with Jonathon Welch AM, Amrita Hepi and Antuong Nguyen
Composer and Musical Director: Jonathon Welch AM
Choreographer: Amrita Hepi
Film Director: Antuong Nguyen
Executive Producer: Naomi Velphi
Producer: Alexandra George
Lead singers: Danielle Matthews, Eddie Muliamasealii, Shauntai Batzke and Daniel Brinsmead
Community Singers: The Cho!r