RISING 2023 MERCH SHOP
Thu 4 May
RISING's 2023 merch is here with items as awe-worthy as a literal blanket of stars. Quality knits, consumption-ready mugs, silver-moon jackets and more.
We've stuffed the merch store full of exclusive artist collaborations including a WAH-WAH knit designed with Tiger Yaltangki, and greeting cards for the capitalist age by Filthy Ratbag. Plus, there's more to come.
Preorders close midnight, Sun 28 May. Orders shipped early June.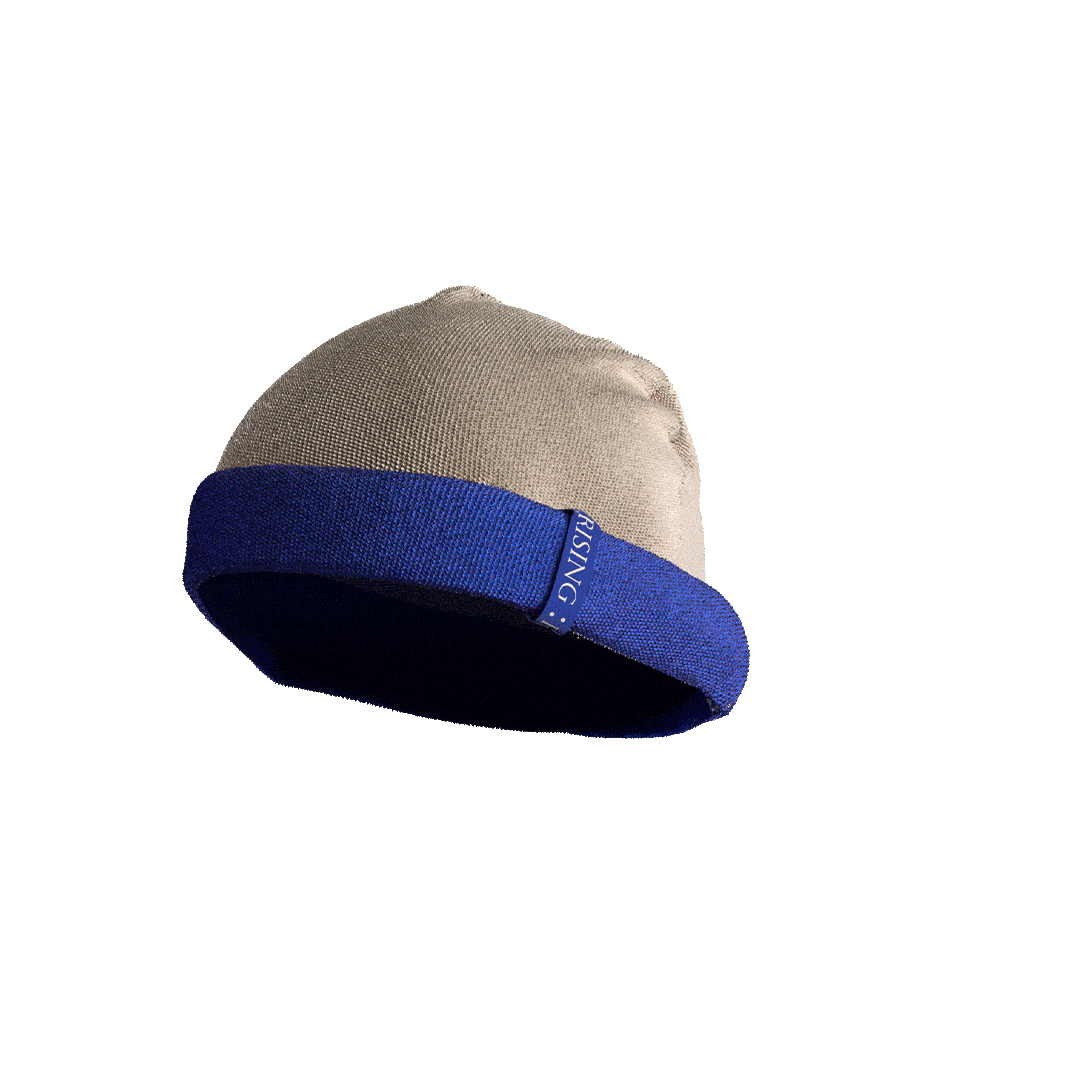 RISING BEANIE — $39
The moon is a cold place, but your noggin need not be. Keep it cosy with this reversable cream-and-blue beanie, stitched with RISING insignia. It'll help you ID your 10,000-strong kazoo orchestra on the way in. Assemble and blast!
View more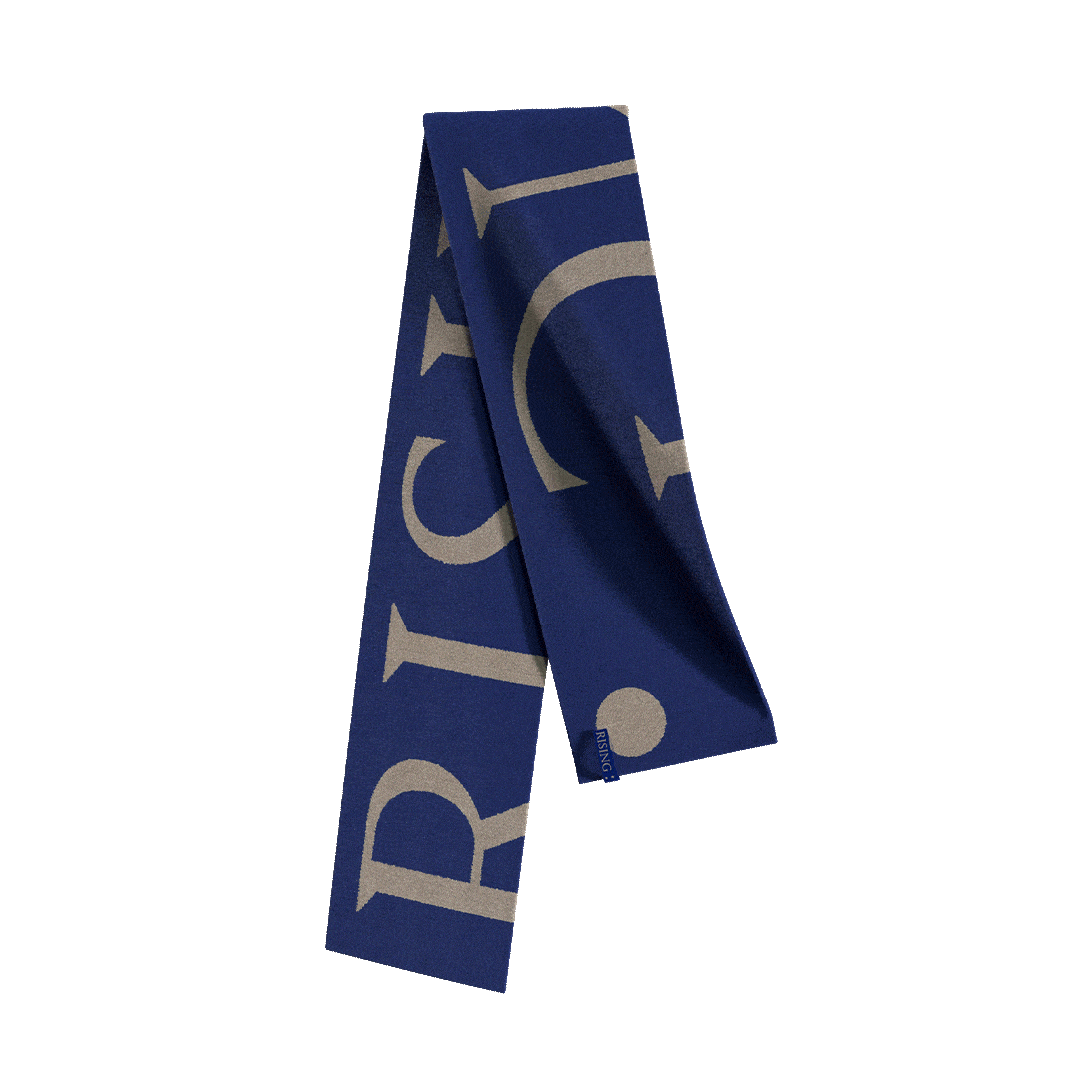 RISING SCARF — $59
Wrap yourself in RISING and venture into the festival's people-powered warmth. Pure cotton for pure art.
View more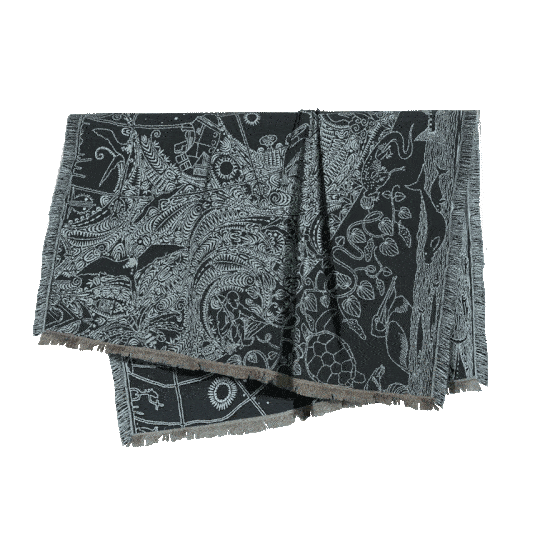 Brian Robinson X RISING Zugubal Blanket — $199
A woven version of a traditional and sci-fi inspired narrative commissioned for Shadow Spirit from legendary Maluyligal/Wuthathi artist, Brian Robinson. The original lino-cut/projection work is called Zugubal: The Winds and the Tides set the Pace.
View more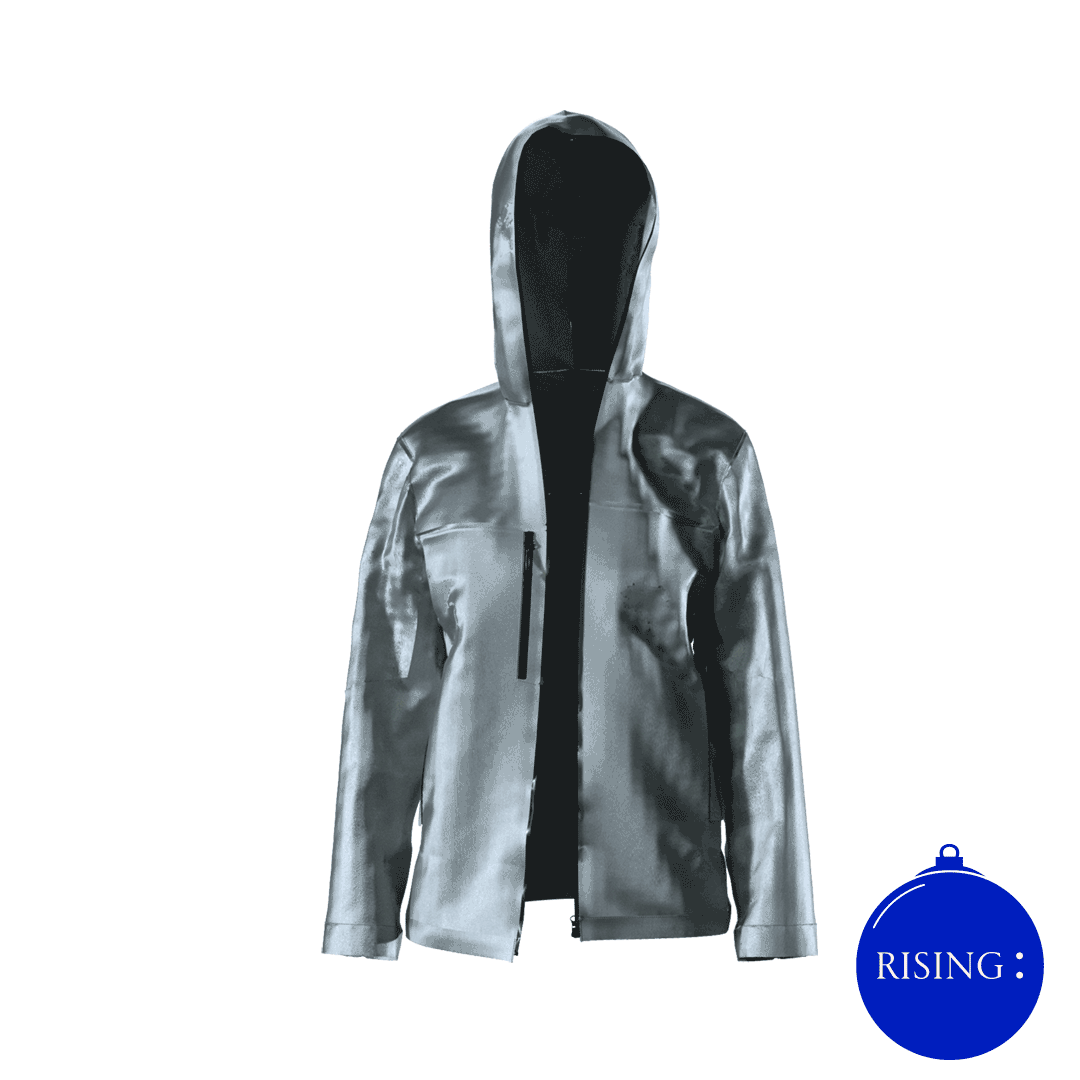 RISING REFLECTIVE JACKET — $89
Be seen in RISING's Reflector Jacket. By popular demand we're making our old uniforms available to the public. They're made from 100% reflective material. So they're silver like moonlight and shine bright in headlights and/or the flash of paparazzi bulbs.
View more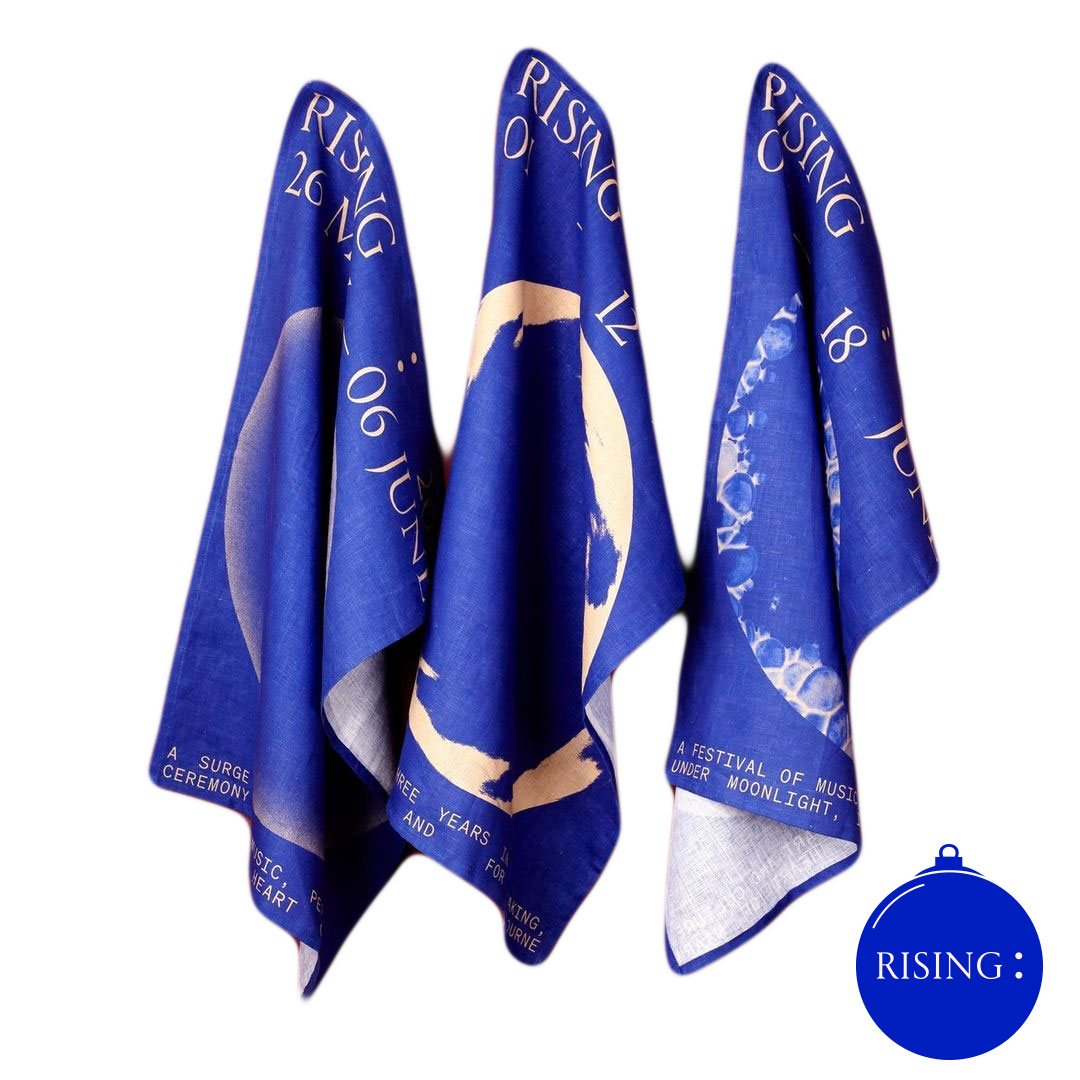 RISING TEA TOWELS (SET OF 3) — $30 each, 3 for $80
This linen tea towel set of three features RISING's moon design evolution: 2021, 2022 and 2023. May many a dish dry with a deep night sky.
View more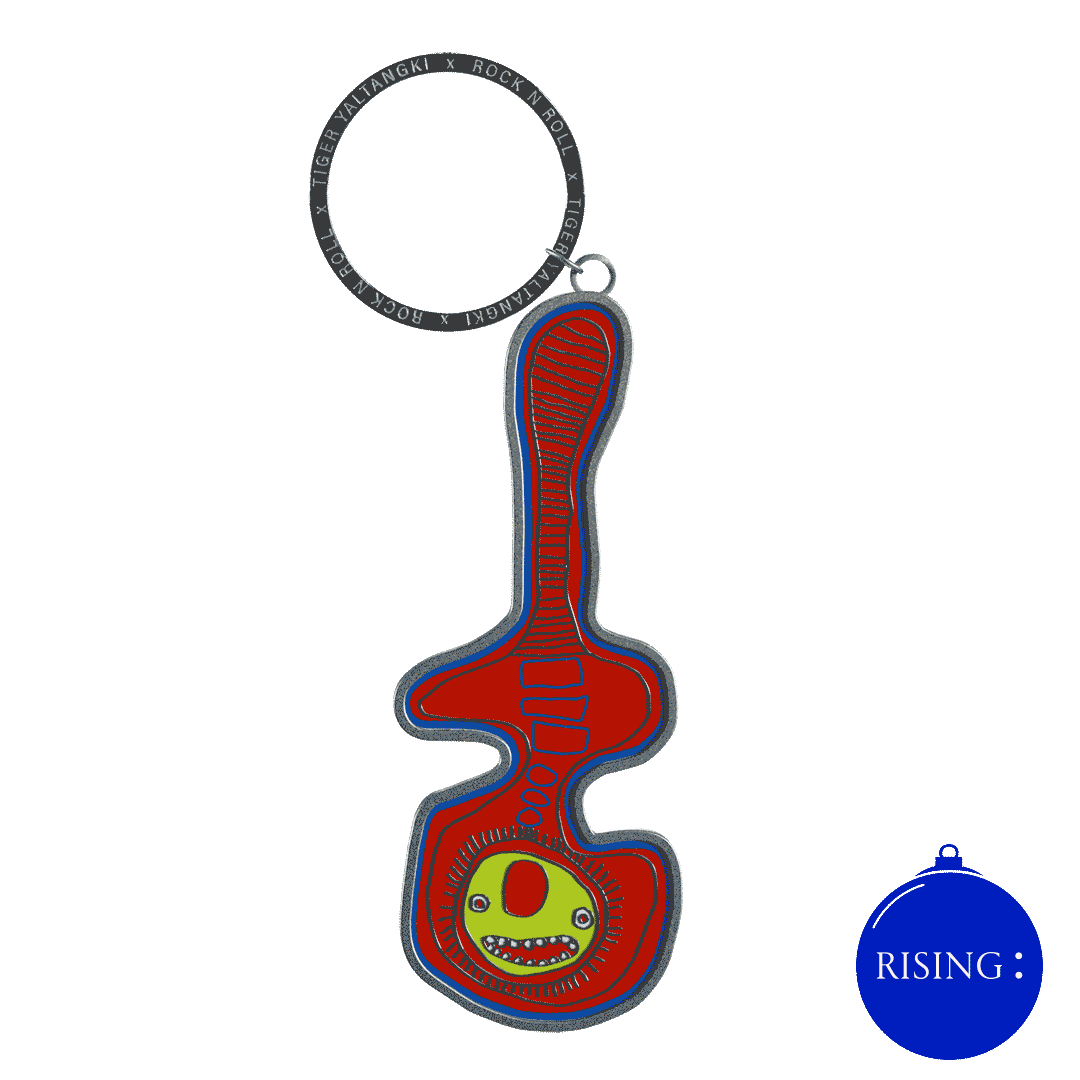 TIGER YALTANGKI X GAMMIN THREADS X RISING KEYRING — $29
Tiger Yaltangki is a gifted Anangu artist who brought his rock'n'roll energy to Shadow Spirit. Collect his axe abstractions in enamel keyring form. Made in collaboration with Gammin Threads.
View more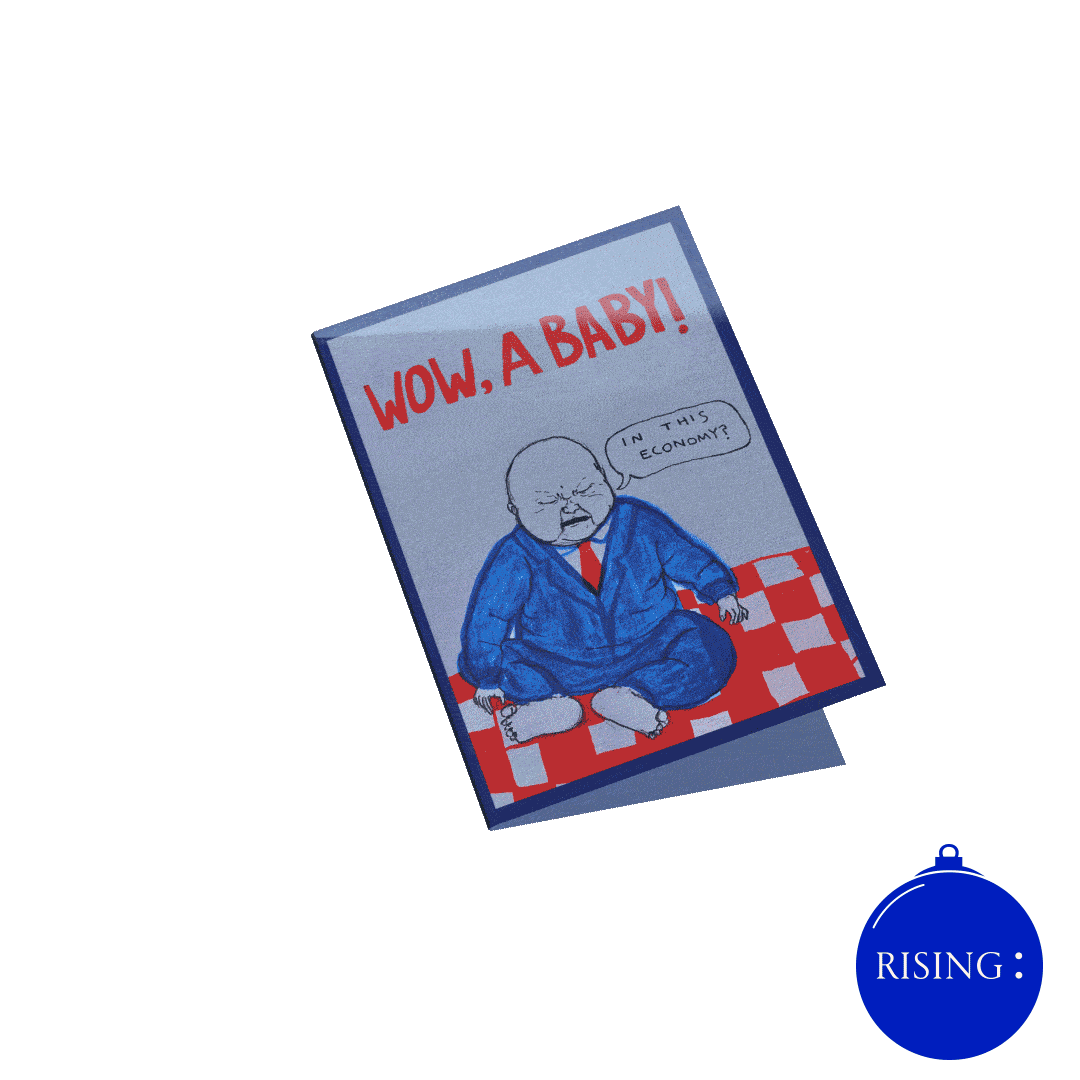 FILTHY RATBAG X RISING GREETING CARDS — $28 for 4 pack, $7.50 each
In honour of Euphoria, RISING will help you celebrate new homes, marriages, babies and jobs with this Celeste Mountjoy (aka Filthy Ratbag) Greeting Card Pack. Triteness not included.
View more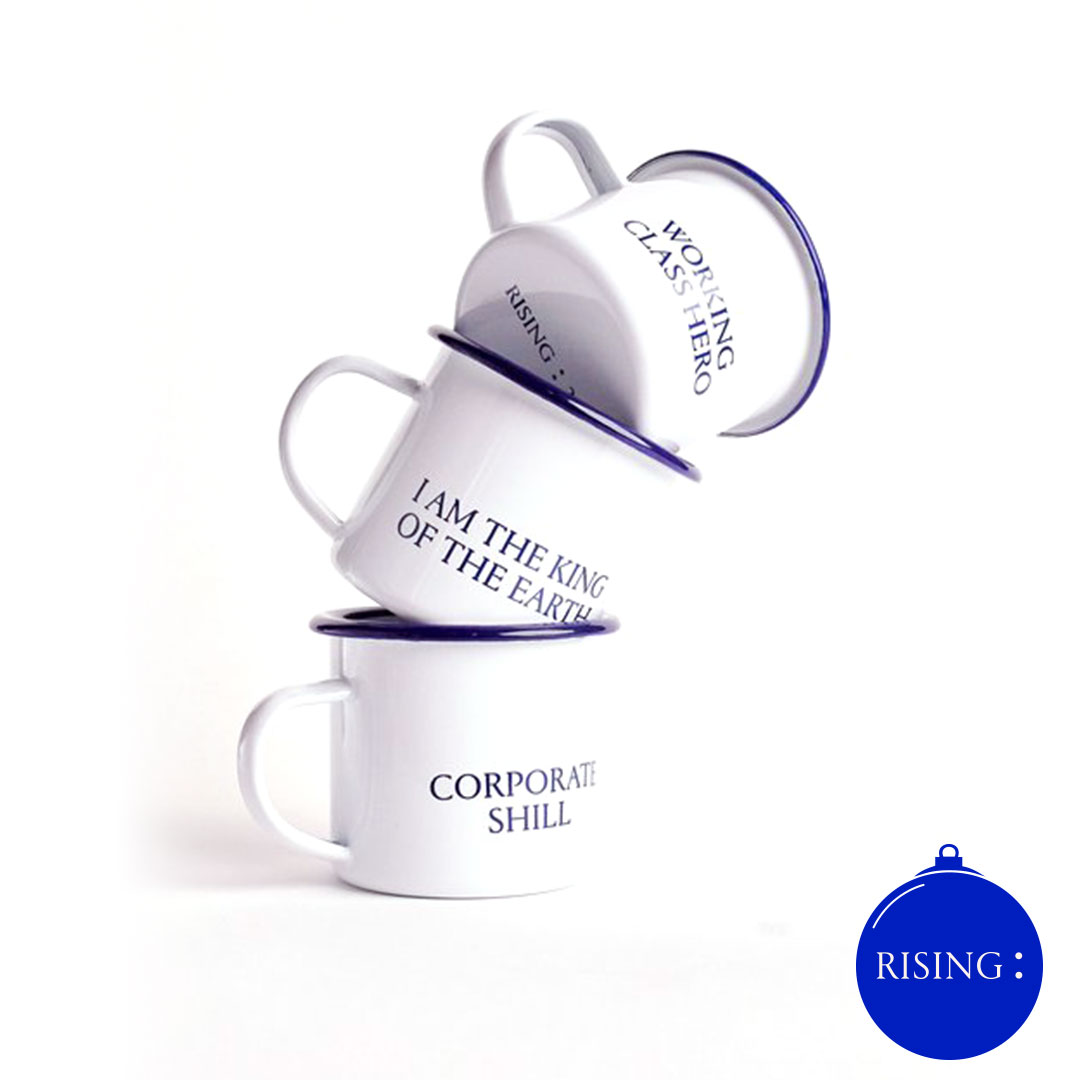 EUPHORIA MUGS — $29
Einstein said, "three great forces rule the world: stupidity, fear and greed." Also, hot beverages. Sip from one of three Euphoria-inspired mugs. CORPORATE SHILL, WORKING CLASS HERO, or I AM THE KING OF THE EARTH.
View more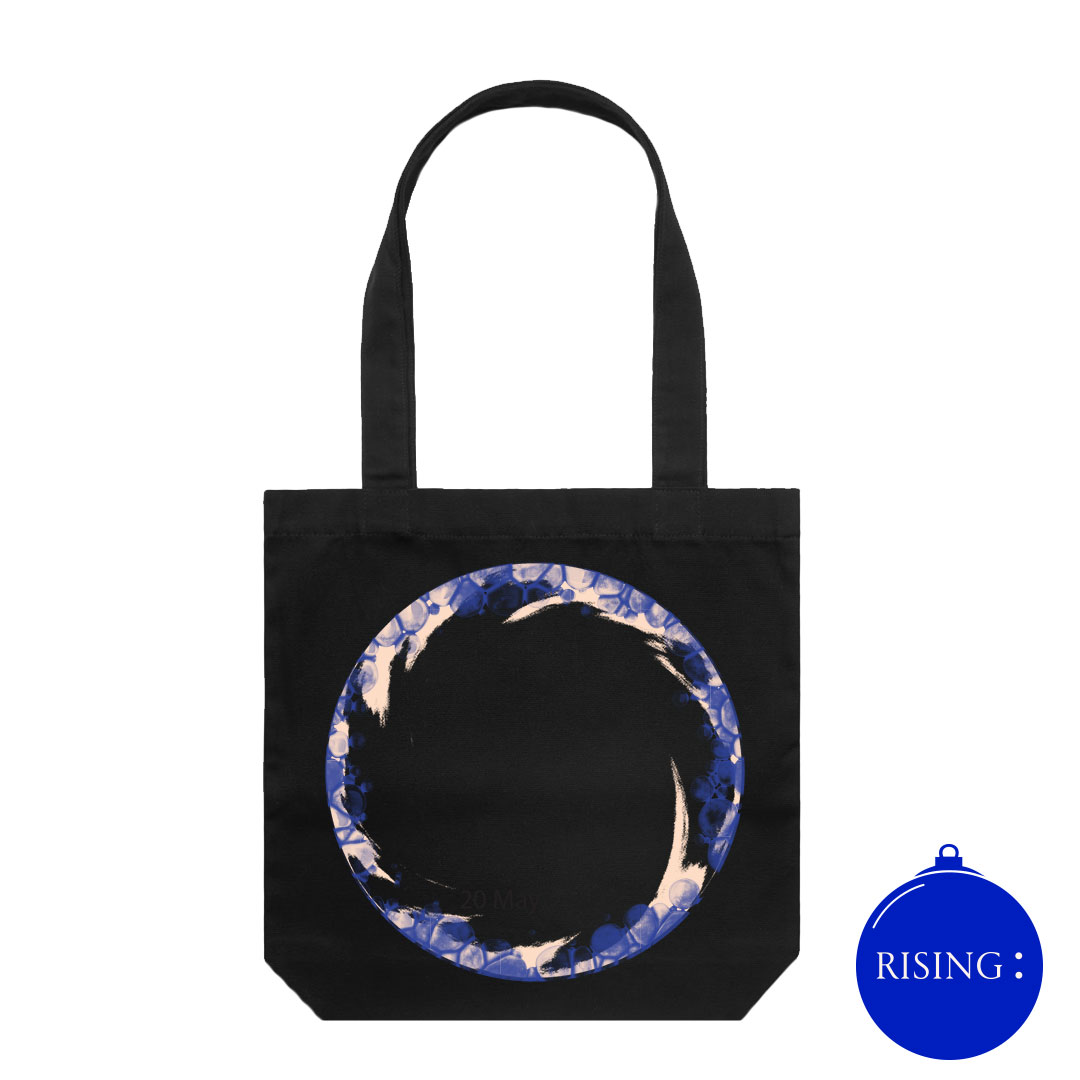 RISING BUBBLE'N'SWIRL MOON TOTE — $29
Lucy Dacus used her Boygenius smarts when she arrived at Coachella with her RISING Tote. In the name of sustainability, the latest tote upcycles the 2022 stormy swirl with 2023 bubble moon designs. Sling one yourself.
View more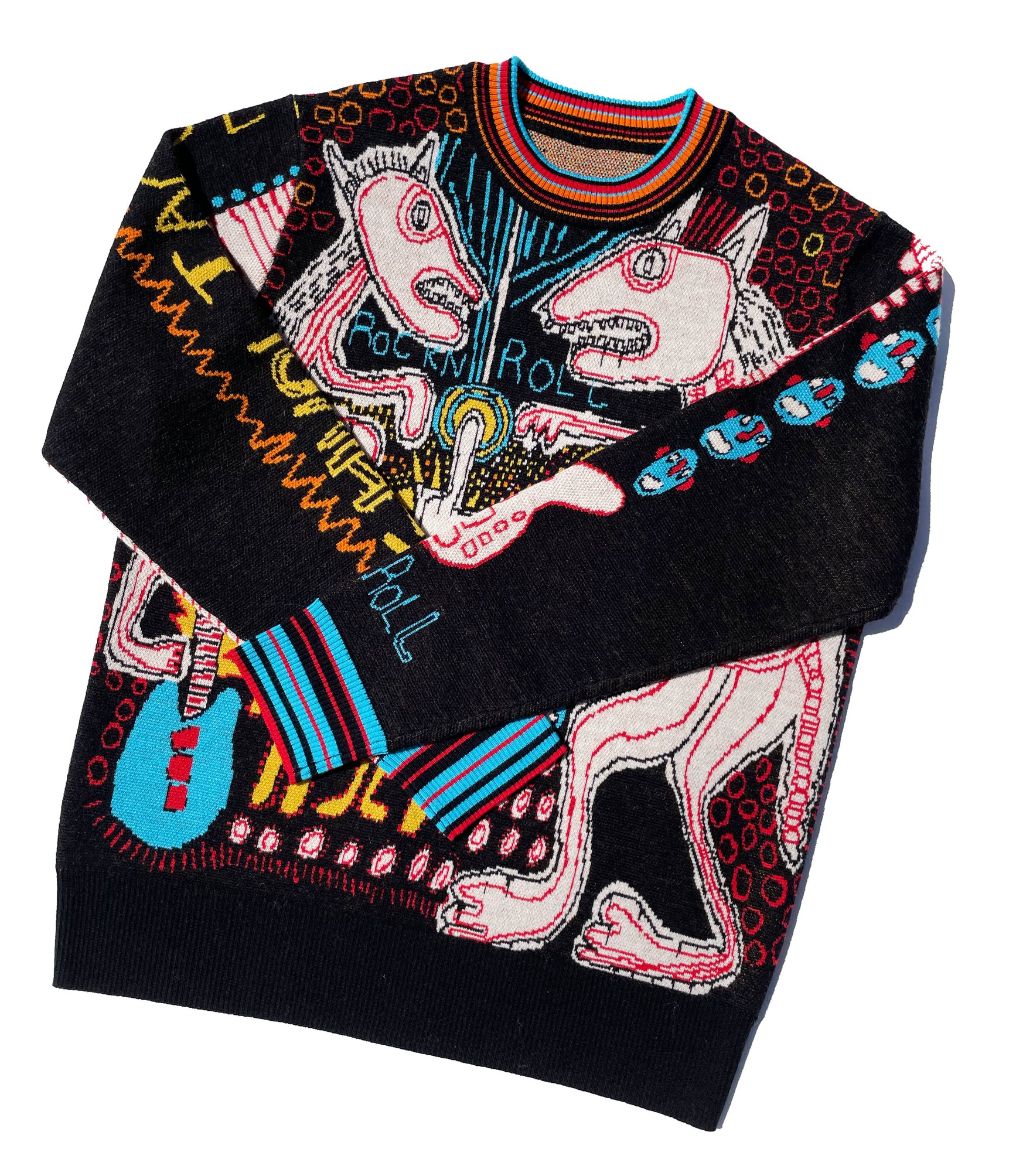 TIGER YALTANGKI X WAH-WAH JUMPER — $275
Rug up and rock'n'roll with this dy-na-mite knit. A WAH-WAH collab with Shadow Spirit artist Tiger Yaltangki featuring Mamu spirit creatures from his Anangu culture getting cheeky with AC/DC. Available exclusively with Shadow Spirit ticket purchase.
View more