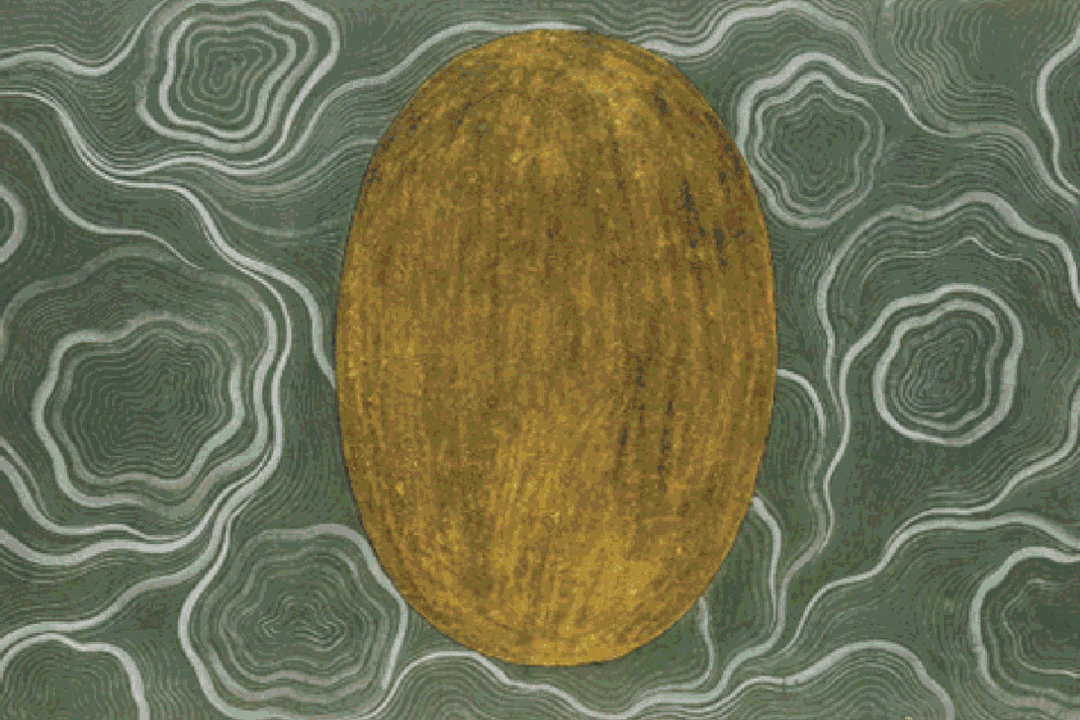 Swooning Moon, Spring Perfume
Fri 2 October
Art's a lusty beast. It may have been dormant, but this spring we're helping it regenerate.
The jasmine's blooming right now. Grab a big bunch and rub it all over yourself. Stuff it inside your face mask and let its perfume overwhelm you. Rub it on your neck and other places, so that its delicate pink petals get stuck in your pubic hair. It's a natural aphrodisiac that stuff. Its smell is winter saying goodbye, to be replaced by pungent, sticky new life.
As Melbourne's newest cultural propagator, we're flying through flirty October air, experimenting with intoxicating fertility, mating rituals, blossoming art and regenerative lunar cycles. We're pollinating the plot in preparation for our inaugural festival in May 2021.
Art and nature swell with new life, sights, smells, tastes and textures. When spring springs, erogenous zones get their first kiss of fresh air in months, and it's even warm enough to let your skin taste the moonlight. Vibrations start humming through bodies—like the tiny male peacock spiders who're currently performing elaborate, spring courtship dances in this time of peak-horniness.
One particularly rare peacock spider named after the stars, maratus constellatus, is found among the vast orange rocks of Kalbarri, Western Australia. Its mesmerising arse is covered in iridescent purple, indigo and yellow scales—which it likely uses to attract a mate—and bears a striking resemblance to Vincent Van Gogh's painting The Starry Night. The unlucky-in-love artist considered the painting a failure, which is sad really, because had he the confidence of maratus constellatus, he might have found a mate, too.
New love is hard won right now—if you're not a spider. It's hard to feel the spark when romance is confined to dating apps, or chaste walks in overlapping parks. The intimate vision of Patricia Piccinini's bedsheet-wrapped hybrid lovers is out of reach for many.
Creators are struggling too, particularly in Melbourne. Audiences have been placed under forced hibernation in their homes through winter. For some it's been hard to spend money on a livestream when you're longing for a mosh pit or just don't have any to spare. To make matters worse, federal government stimulus packages have left many artists without the wherewithal to let their fresh buds bloom. And changing restrictions mean that planning album tours, theatre or exhibitions (and yes, festivals) feels almost impossible.
But as Sun Ra said: "The possible has been tried and failed. Now it's time to try the impossible."
Inspiring words there from the celestial jazz voyager. Life started with a Big Bang after all, in a pressure point of infinite creation that connects us across eons and oceans. As you read this, the Zhuang people in southern China are eating Mid-Autumn Festival mooncakes while staring up at a pregnant moon, soon to become crescent again after giving birth to more stars. From chaos comes creation — and cakes.
Art has been dormant, but with help it will regenerate. Even when they're buried in a slurry of wintry mud and ice, artists can't help but incubate their ideas. Tendrils are starting to rise from our Call To Artists program, in which we asked Victorian artists for bold ideas that can start growing now. From more than 1100 submissions we've seed-funded 102 concepts and 22 creative developments, that have already started sprouting through the topsoil.
Here's the thing: art wants to grow, twist and spread its vines. It's a lusty beast that wants to sweat, mount and convulse. We know there's signs of life in these chaotic, fertile grounds. Its heart's beating away in the golden yolk of the eternal cosmic egg.
So we're here, ready to usher it into the world, where it will unfurl like a blossoming moonflower at dusk.
COSMIC EGG, FROM A MANUSCRIPT OF BHAGAVATA-PURANA, PAINTING ON PAPER, CA. 1730 C.E., PUNJAB, INDIA. VIA THE ARCHIVE FOR RESEARCH IN ARCHETYPAL SYMBOLISM
PATRICIA PICCININI, THE COUPLE, 2018. COURTESY OF THE ARTIST
IAN TURK, LICENSED UNDER LICENSED UNDER CC BY-NC-ND 2.0. ARTWORK IS PUPPY BY JEFF KOONS. OUTSIDE THE GUGGENHEIM MUSEUM, BILBAO
JOSEPH SCHUBERT, MARATUS CONSTELLATUS. SPIDERS ARE FOUND ON EVERY CONTINENT OF THE WORLD EXCEPT ANTARCTICA. SORRY TO EVERYONE WHO DIDN'T ENJOY GETTING SURPRISED BY OLD MATE. READ MORE ABOUT HIM HERE
THE AUDIO VERSION OF THE ESSAY IS READ BY MISH GRIGOR WITH MUSIC BY JOHN BARTLEY