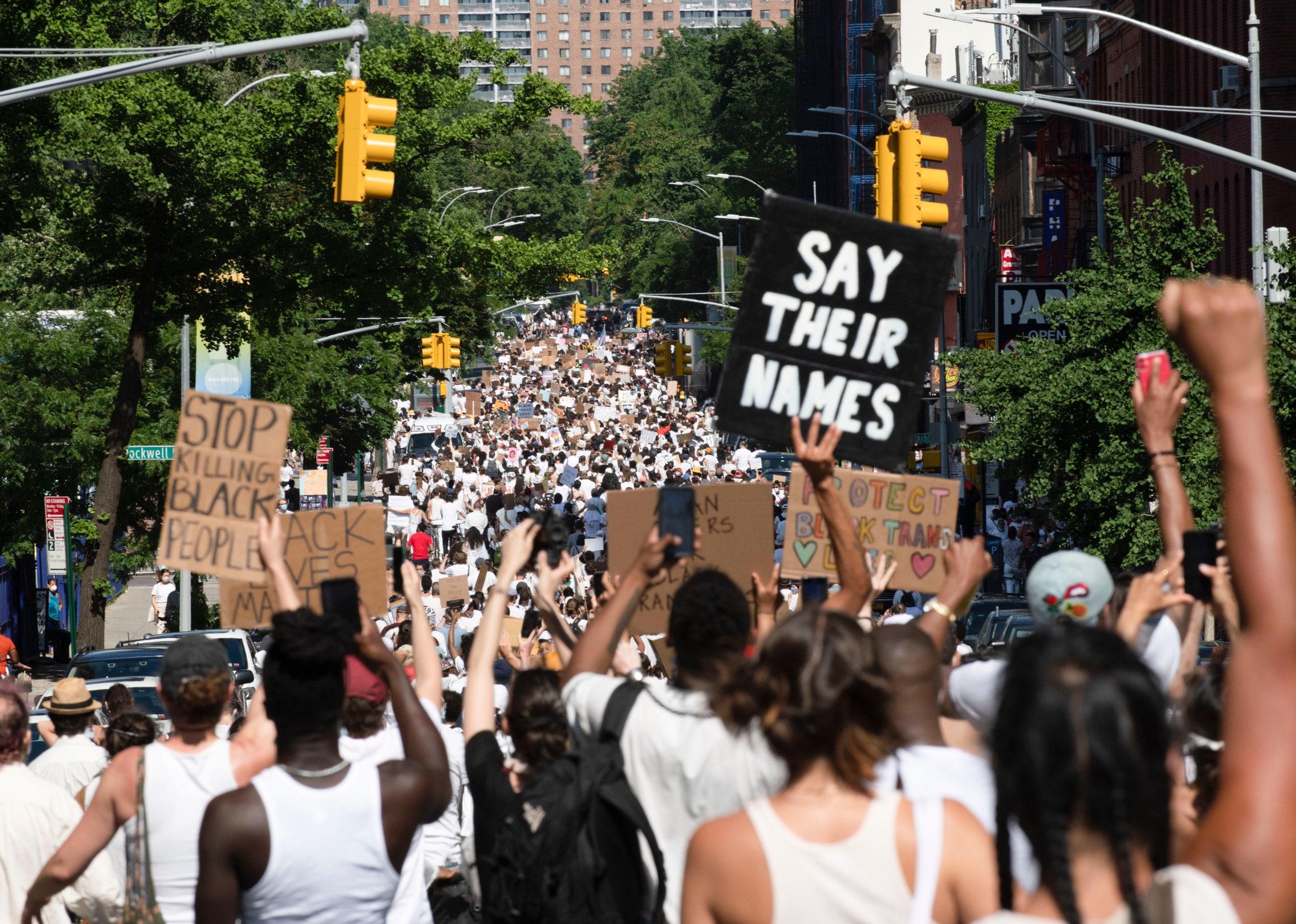 The Present Belongs to Crowds
Tue 11 August
A reflection on how the pandemic has put a halt on crowds' profit-making power, paving the way for them to reclaim political power.
In this essay for the New Yorker, writer Paul Elie describes how 2020 was a year typified by crowds: from protesters gathering in their tens of thousands, to presidential rallies to lines of people waiting at food banks.
Elie also says it was a year which showed the injustices that can occur when law enforcement treat citizens as members of a group or crowd rather than individuals with rights and emotions. He describes how racist US city planning gave space to white people in the suburbs while forcing black Americans to crowd together in public housing projects.
He also explores how an economy that relied on crowds to make its airlines profitable and its sports stadiums full, has been decimated by a global pandemic, allowing crowds to channel their energy into protest movements like Black Lives Matter.
Elie asks more questions than he answers, but his writing provides a moment to reflect on what's been missing this year and something we can take for granted—the ability of crowds to reshape the world.
Michael Noble, Jr. / Getty