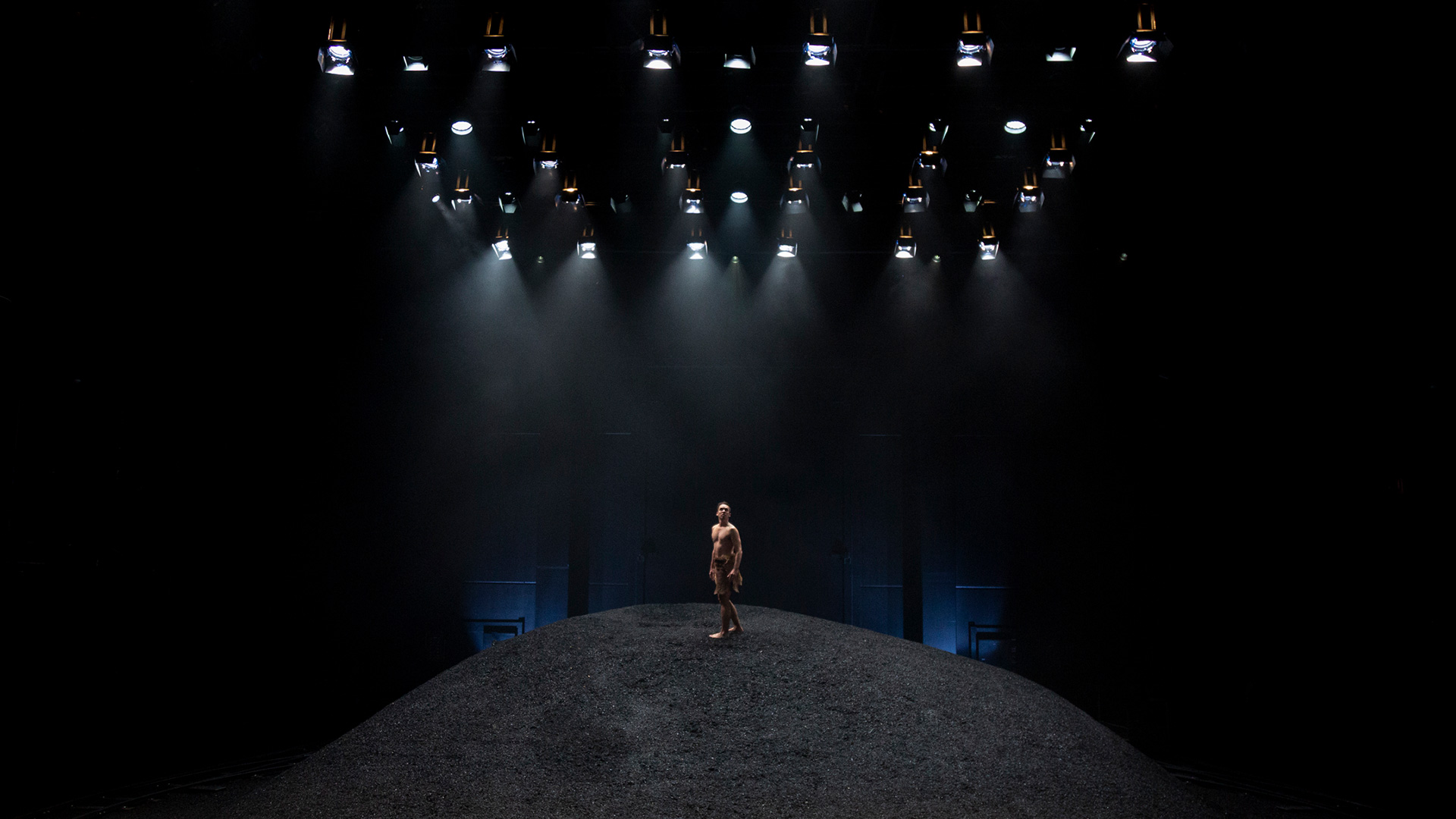 The Return : Notes from the creators
Thu 19 May
The Return's writer John Harvey, co-diretor and cultural custodian Jason Tamiru and co-diretor Matthew Lutton reflect on the story and themes of the show.
'FACTS DO NOT CONSTITUE THE TRUTH'
I came across this quote from filmmaker Werner Herzog. It resonated for me in the early stages of writing The Return. The story of repatriation is founded within a context of the desire of man, particularly white, university educated men of this time to search and discover 'facts'. It was a time when western civilisations began to look away from their religion or cosmology to understand the world and each other. This thinking was considered groundbreaking—sparked by one man's theory of evolution. Anatomists became rock star figures, packing out Melbourne Town Hall and halls across the country to speak of their findings of the 'facts'. Their 'facts' conveniently told them, that at one end of the evolution scale was the white man—and at the other end the Australian Aboriginal.
But the 'facts' which these revered anatomists trumpeted, turned out to have little of the scientific rigour they espoused. It's interesting to stop and think about this. It tells us that 'facts' are bound in a relationship with power. And it seems that on countless occasions the 'facts' have been used as a weapon to subjugate Aboriginal and Torres Strait Islander people, and many others throughout the history of humanity.
As the bells of history wars ring out across the country—I knew that I wanted to write from a place of truth. The 'facts' are like the 'plot'—it's important, but they don't in and of themselves reveal the 'truth'. The truth sits beyond the physical, beyond the mental, it sits in a deeper place that speaks to us as spiritual beings.
Matthew Lutton's ability to hold space and creatively nourish this story, alongside the efforts of Malthouse's team, have allowed us to authenticate this truth. I'm grateful to Jason Tamiru for the many conversations about his experience in working in repatriation and to those who continue to undertake this important work to return Ancestors.
The Return is a call for us to come back to our humanity and to find a belonging to each other. There is not one story of repatriation—and there are many beings in this world and beyond who are working towards it.
by John Harvey / Writer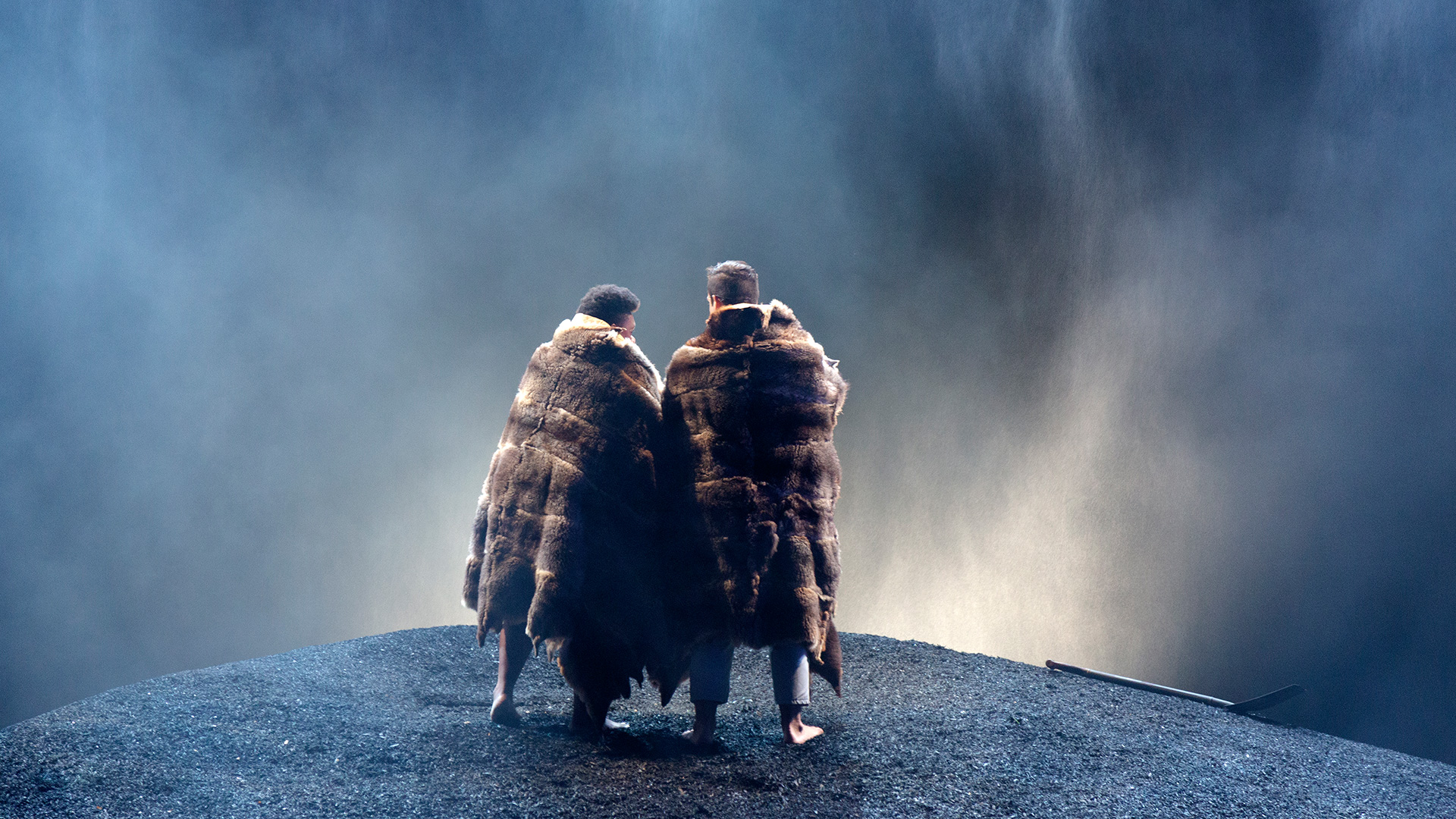 The Return. Photo: Pia Johnson
YEMBENA MULANA (ABORIGINAL SPIRIT)
Born before ignorance I dream of walking on Country. A time where the sky is filled with so many stars that sparkle making the night almost day. The animals speak in language that somehow I understand, we share a Country and connect through Totems, a Lore as ancient as the land. The Spirit Ancestors are busy tonight carving the Country. Using their Boomerangs and Message Sticks forming the land for ceremony and life. I'm feeling tired now, it's time to head back to camp. I follow the river, it leads me right back to my home. The fire is still glowing, it never goes out you know. Rain, hail or snow it continues to burn. Before I sleep, I watch the ceremony of life. It's the teachings of existence as sacred beyond the stars. I wake up today and look into the mirror. I see the old People around me, they are asking me to go home. I am born with duties sometimes that are unfair. Repatriating my People that were taken from Country. The world is struggling, a story needs to be told. The Return is an offering that brings hope and an awakening to a world searching for peace.
by Jason Tamiru / Co-Director & Cultural Custodian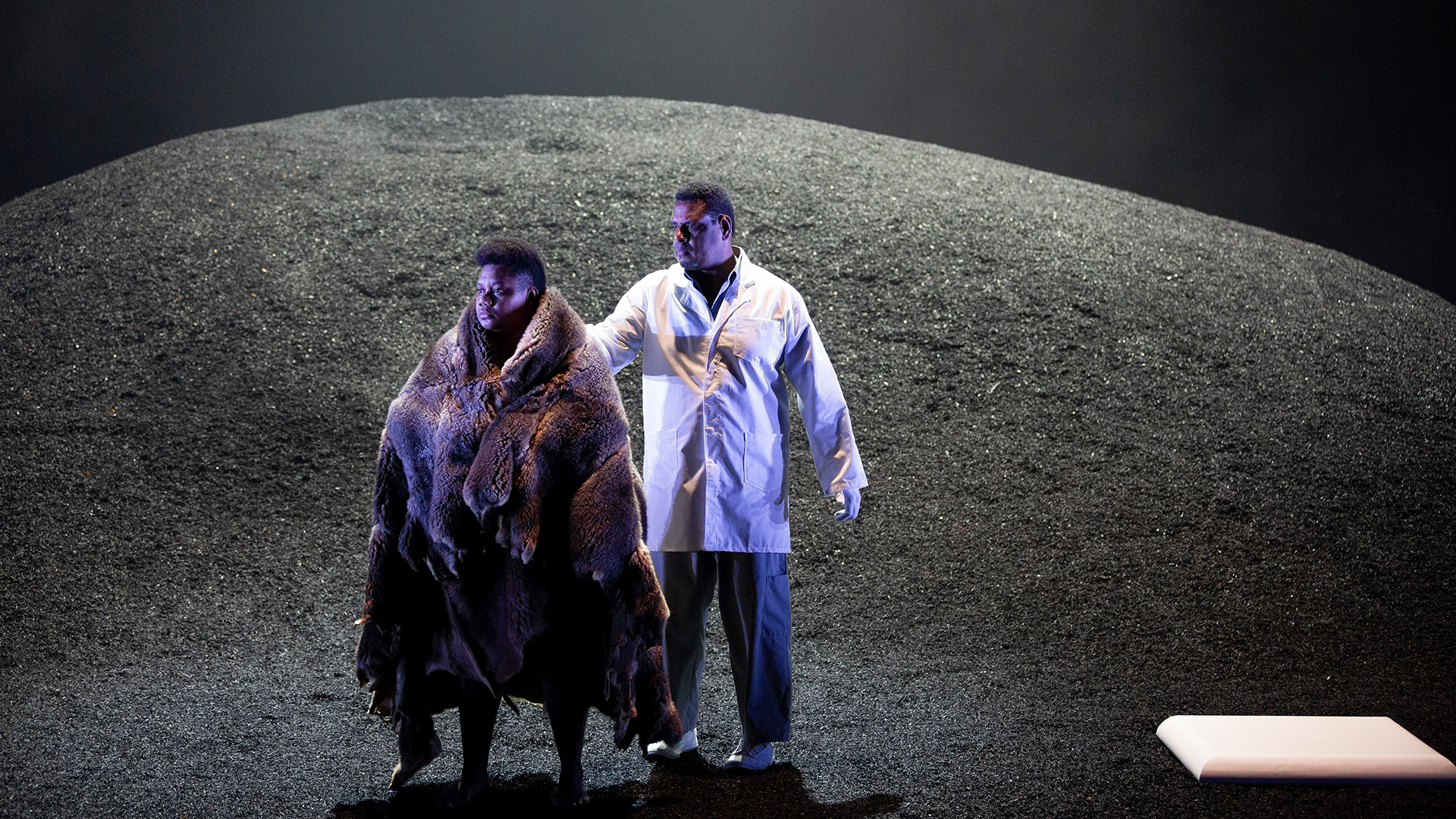 The Return. Photo: Pia Johnson
REPATRIATION : THE PROCESS OF RETURNING SOMEONE TO THEIR PLACE OR COUNTRY OF ORIGIN
To understand why repatriation is so important and healing, a dark history of Australia needs to be told and heard. A history, sadly, many know nothing about or deny. Indigenous ancestors are still held in museums and private collections around the world. This is a story happening right now.
This is not only a story of colonisation, but also the history of grave robbery and eugenics in Australia; an active industry in this country that was only brought to a halt by World War II.
Six extraordinary actors tell this epic story crafted by John Harvey. They play men and women, Indigenous and non-Indigenous characters, shifting between scenes of humour and satire, and scenes of tragedy and violence.
John Harvey has written a spectacularly moving play that conjures the state of a dream. It jumps around in time, mimicking the way a mind recalls memories and associations. Yet every part of the dream, every memory, has truth in it. Every moment is an act of truth telling.
My experience of collaborating with Jason Tamiru and John Harvey has shifted the way I think about the land and country I walk on, and what it means to live in this country. I have learnt and heard stories I never knew and lamented and questioned why I did not know of them until now.
If the stories in The Return are new to you, as they were to me, then I hope you carry these stories and experiences with you long after the production, so the truth is heard and known, so we can begin and continue the process of healing.
by Matthew Lutton / Co-Director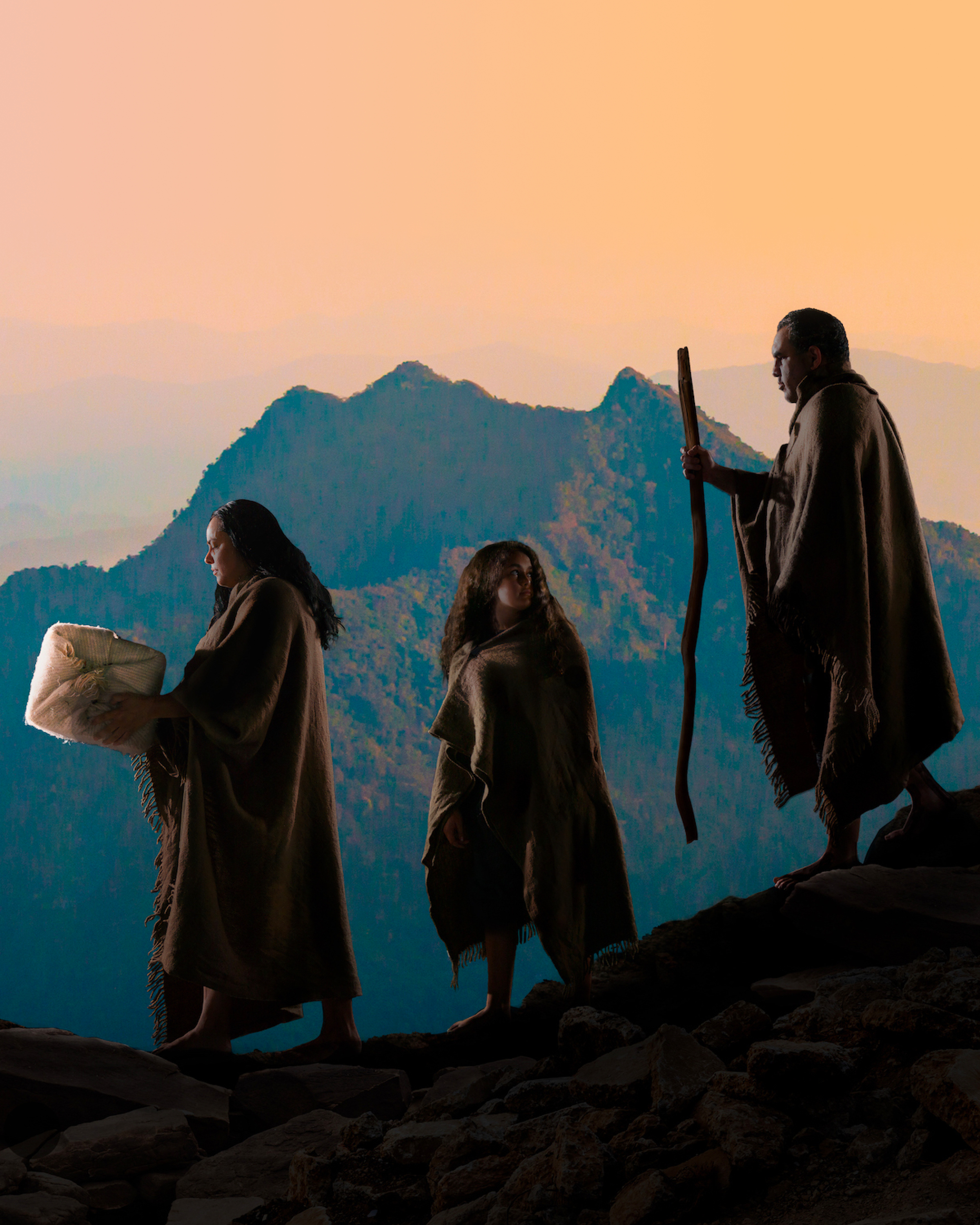 The Return — 18 MAY—4 JUNE
An epic, 250-year fight to return home the captive bodily remains of First Peoples. The Return sees three intersecting narratives of a repatriation officer, a museum curator and a bone collector weave together
View more
IMAGES: The Return, The Malthouse, RISING 2022. Photos: Pia Johnson