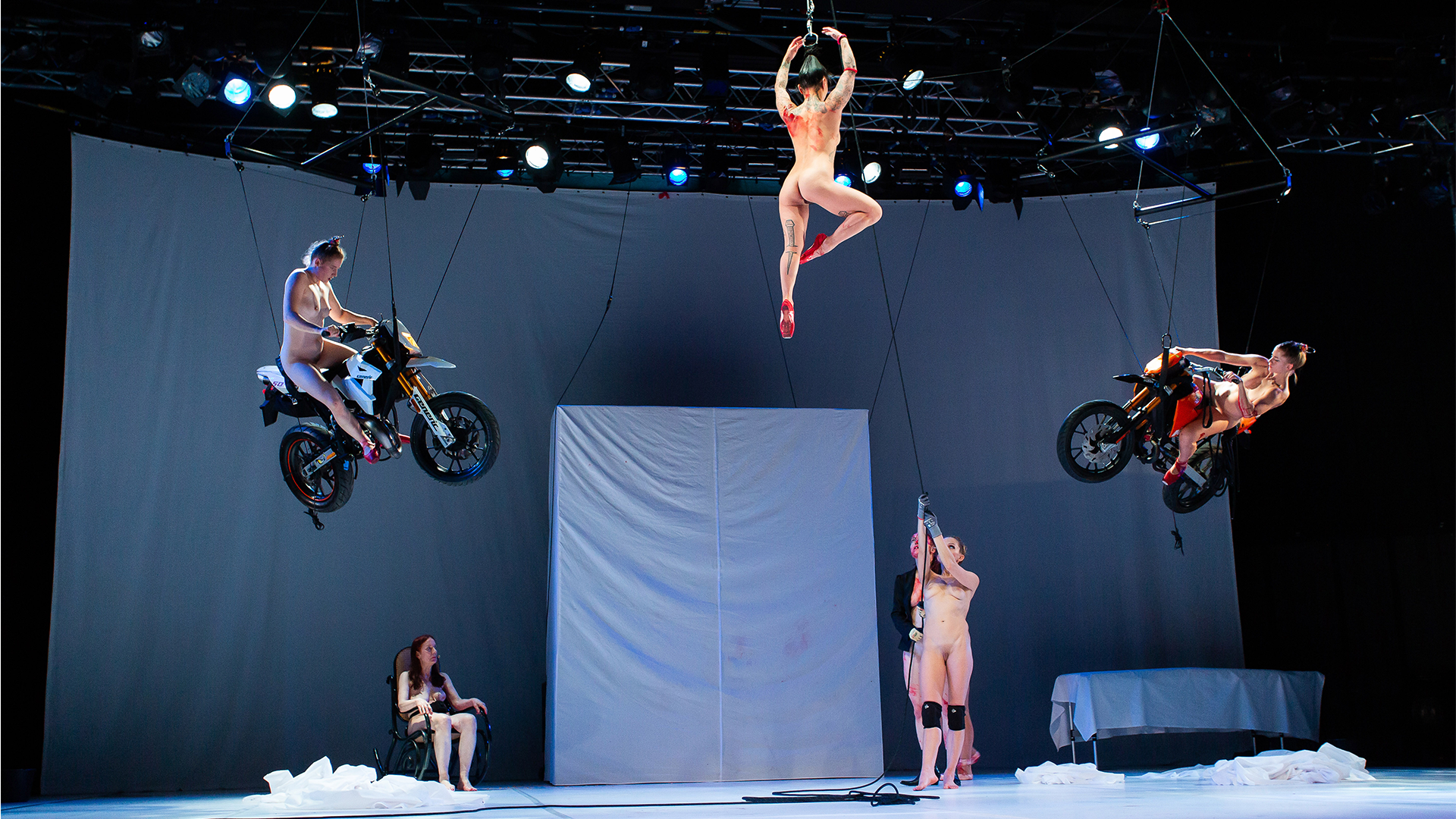 Epic Nights at RISING
2023 Program Guide
Tue 14 March
Orbiting around Flinders Street Station, RISING 2023 spills out into the streets, car parks, churches, theatres, town square and Birrarung. A break from business as usual and a chance to rave and revel in the grand and the granular. The epic and absurd.
TANZ — THU 8 — SAT 10 JUNE
The Tarantino of dance, Florentina Holzinger's abject two-act romp plunges meat hooks through the idea of self-optimisation in the name of art and beauty.
View more
GHETTO BIENNALE — THU 8—SUN 18 JUNE
Atis Rezistans (Resistance Artists) occupy Alpha 60 Chapter House with an ambitious, metamorphic celebration of Haitian street culture, spirit guardians and revolution.
View more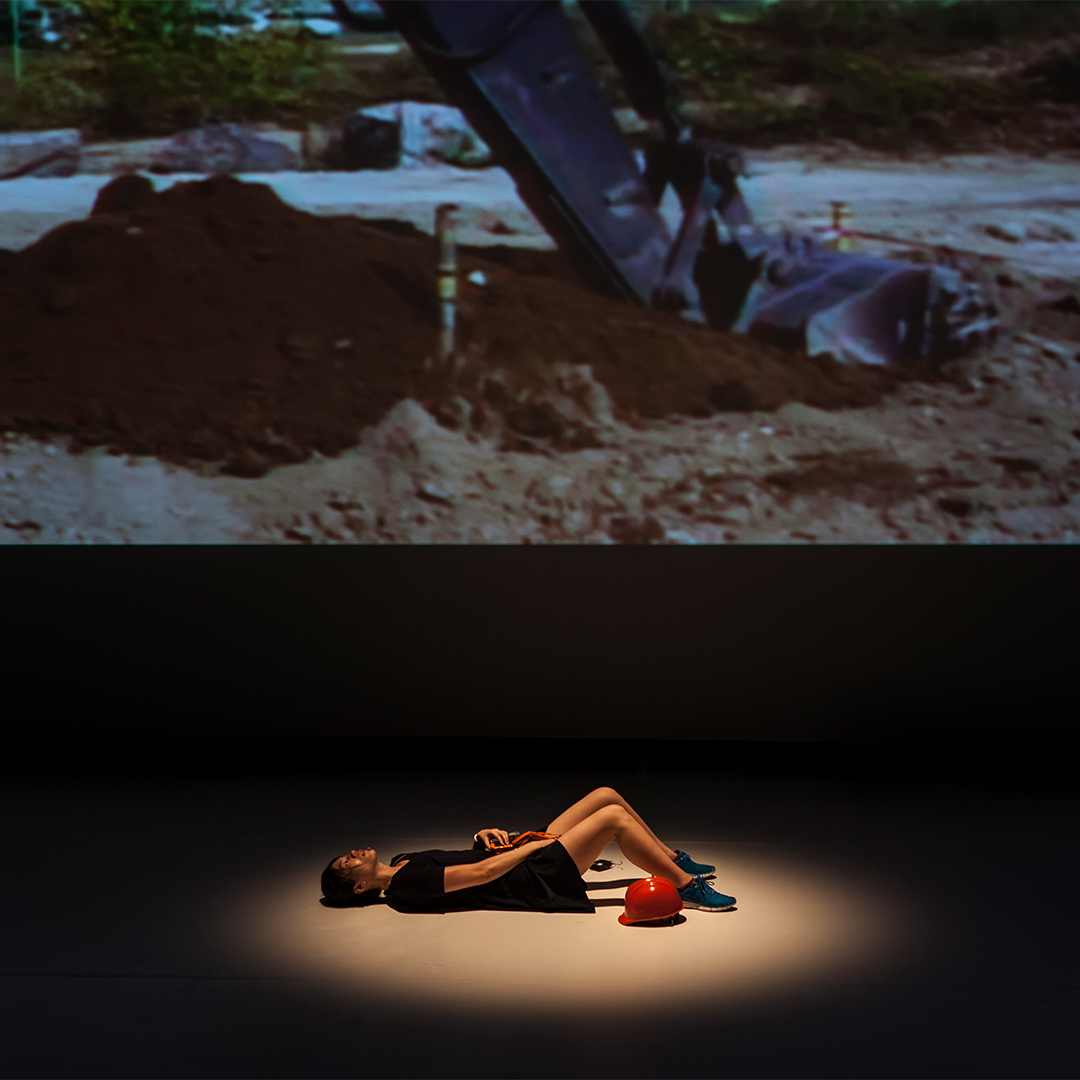 OIL PRESSURE VIBRATOR — FRI 16 — SAT 17 JUNE
An intrepid performance-lecture that plunges a big bucket cylinder into preconceptions about sexuality, technology and the body, then digs past them, towards a place of earth-moving self-pleasure.
View more
HEAR MY EYES : GOOD TIME — FRI 9 JUNE
The Safdie Brothers' white-knuckled heist movie re-scored live by preeminent Melbourne rhythm and rap experimentalists.
View more
EUPHORIA — FRI 2—SUN 18 JUNE
A surround-sound world hooked to the pulse of jazz, the conscience of a children's choir and big ideas that test capitalism's mantra of endless, euphoric consumption.
View more
ANTHEM — WED 7 JUNE — SUN 18 JUNE
Billowing visuals and lush acoustics transmit an ethereal ode to New Age pioneer Beverly Glenn-Copeland, and the search for the wavelengths that bind us.
View more
BUŊGUL — WED 14 — THU 15 JUNE
The Inspiration behind Dr Gurrumul Yunupiŋu's seminal album Djarimirri (Child of the Rainbow), brought to the stage in a hypnotic live performance by Yolgnu dancers and songmen with the MSO.
View more
THIS — FRI 9—SUN 18 JUNE
Devolving, shaming and space invading. Fear, conspiracy, collapse, terror, frustration, solidarity and hope. Mud wrestling. THIS is a brutally funny, raw and unflinching response to the theme of infuriation.
View more
NIGHT TRADE — WED 7 — 18 JUNE
The St Paul's Cathedral grounds become a fluid space of curated chaos. A free meeting place for song, dance, deliciousness and the uncanny.
View more
TANZ by Florentina Holzinger. Photo: Nada Žgank