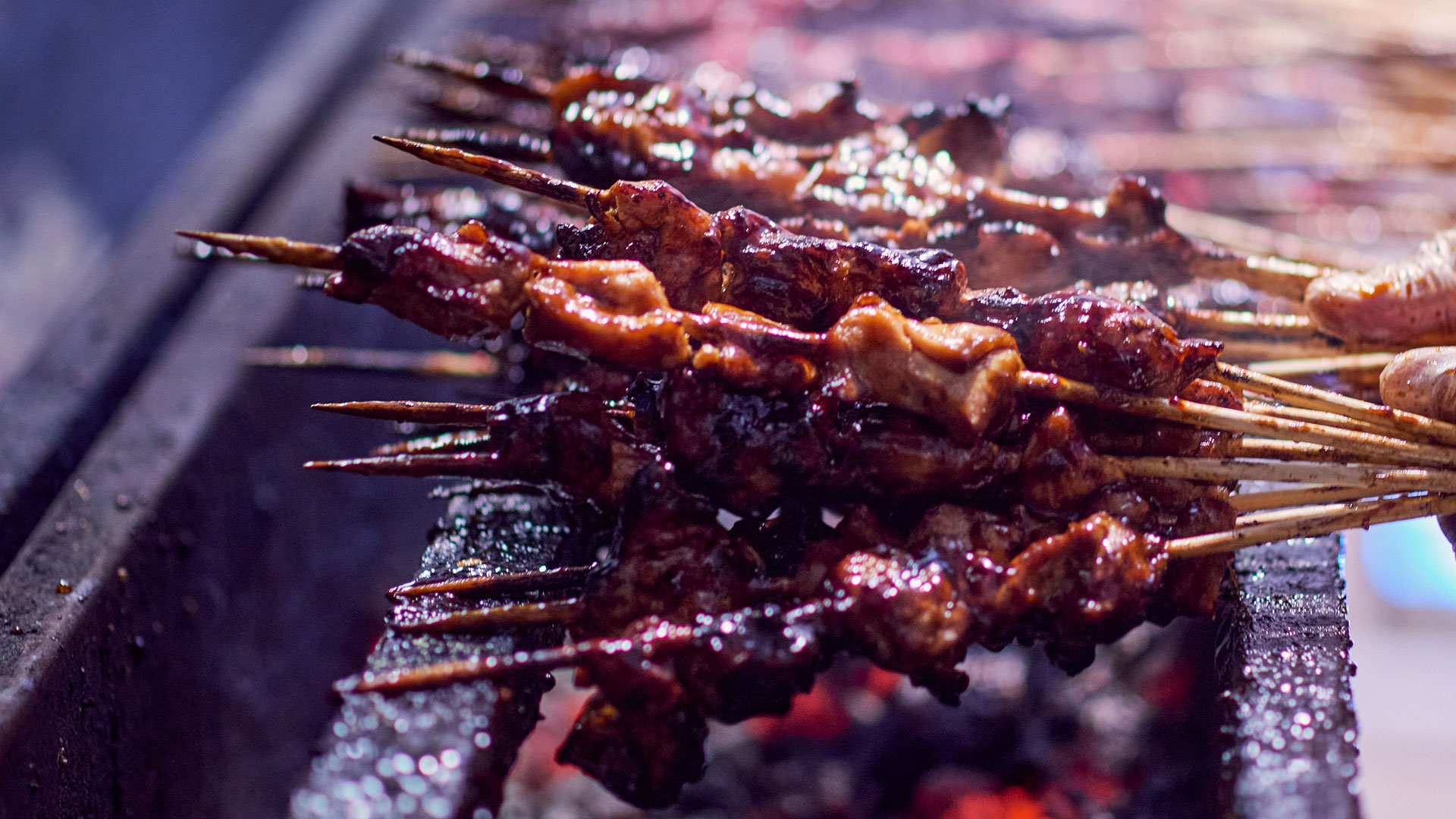 Food and drink at RISING
Mon 15 May
When it comes to pairing food and drink with your art, ice-skating and curated chaos, RISING always caters to fill your craters
Pet nat and live-shucked oysters under the watchful eye of a puppet-bus. Car park bars with premium beers, wines, spirits, coffees and non-alcoholic beverages. A riverwalk to The Rink at RISING, where you can have a boozy hot chocolate and a snack by the open fire. Maybe a wood-fired pizza slice before you glide the ice? Or go all out and let Melbourne's most iconic restaurants wine and dine you at dusk.
These are just some of the options from RISING 2023 food program. Because art is food for the soul. But food is for food for your belly.
EXCLUSIVE RISING MENUS WITH DRINKS AND SMALL BITES
When the moon shines bright, the time's just right for wine and a bite. Melbourne's best restaurants—including Cumulus Inc, Nomad, Hazel and more—are interpreting RISING's lunar energy with this early dining offer. Wander between RISING's two food and art precincts, at Flinders Lane and Fed Square, then enter the restauraunt's warmth to enjoy a pre-show drink (alcoholic or non) and a snack. Think: hot smoked fish, apple, witlof and Yarra Valley salmon caviar paired with a gin cocktail at Nomad, or maple-roasted carrots with chickpea miso and tarragon next to mussels with guanciale, marsh cress and a glass of pet nat in the Hazel Atrium. Maybe cup of roasted Jerusalem artichoke soup and a nice rich, dark glass of porter at Victoria by Farmers Daughters? Sit for a stint, and set your senses up for the sublime.
WHEN
Every night of the festival, 07—18 June, 5—6pm
PARTICIPATING RESTAURANTS
Book your table via the restaurant links: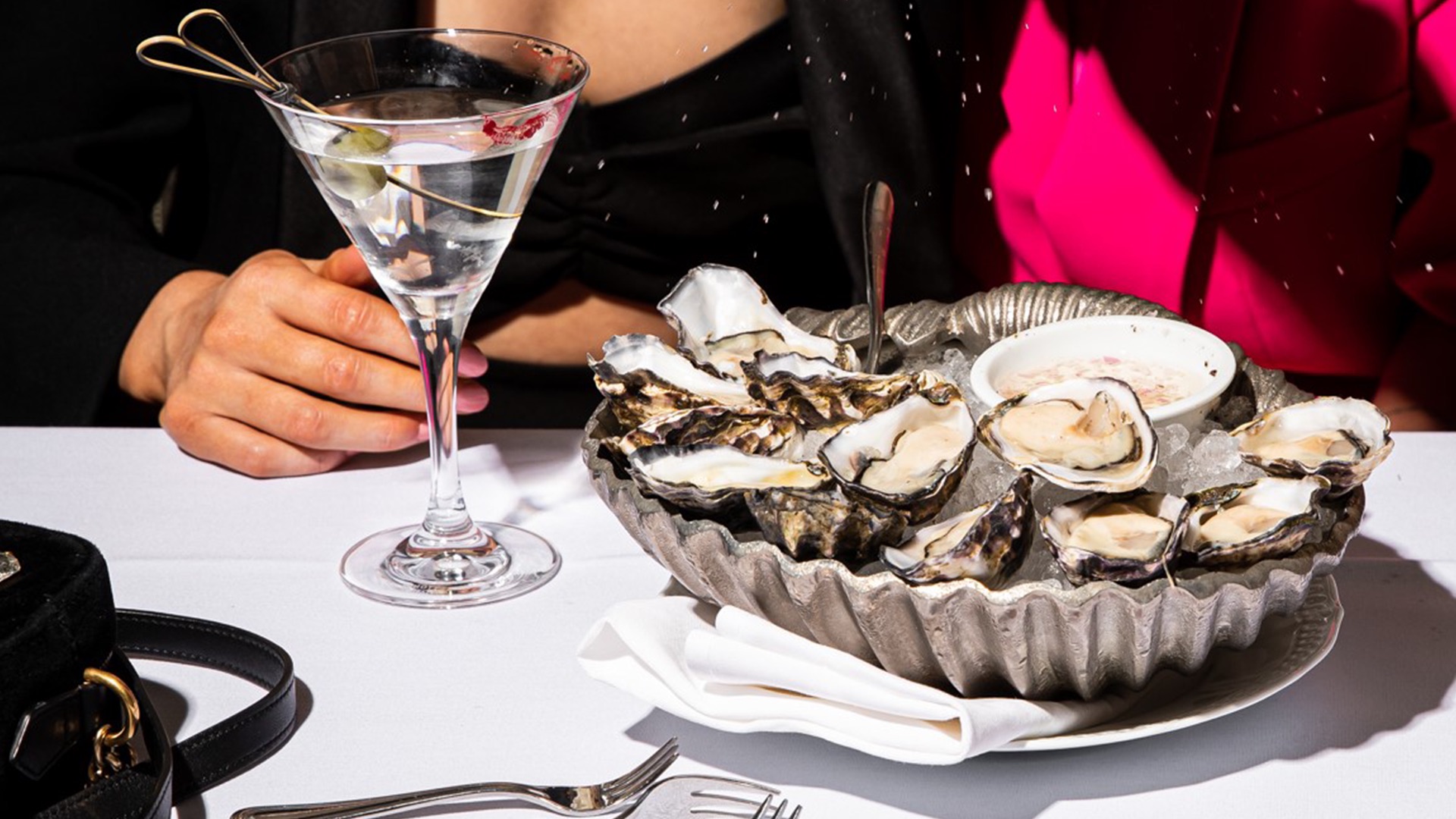 Bar 133 at QT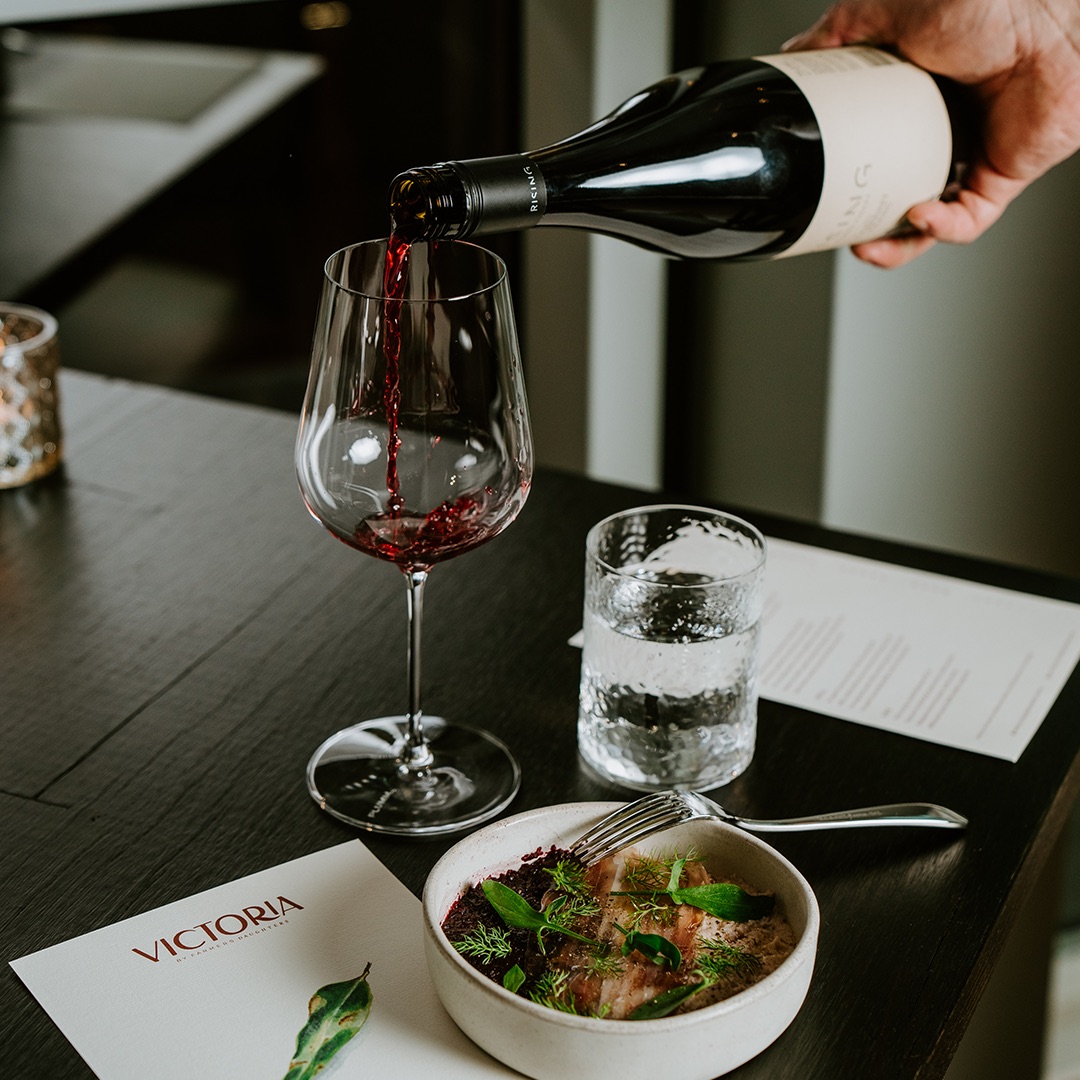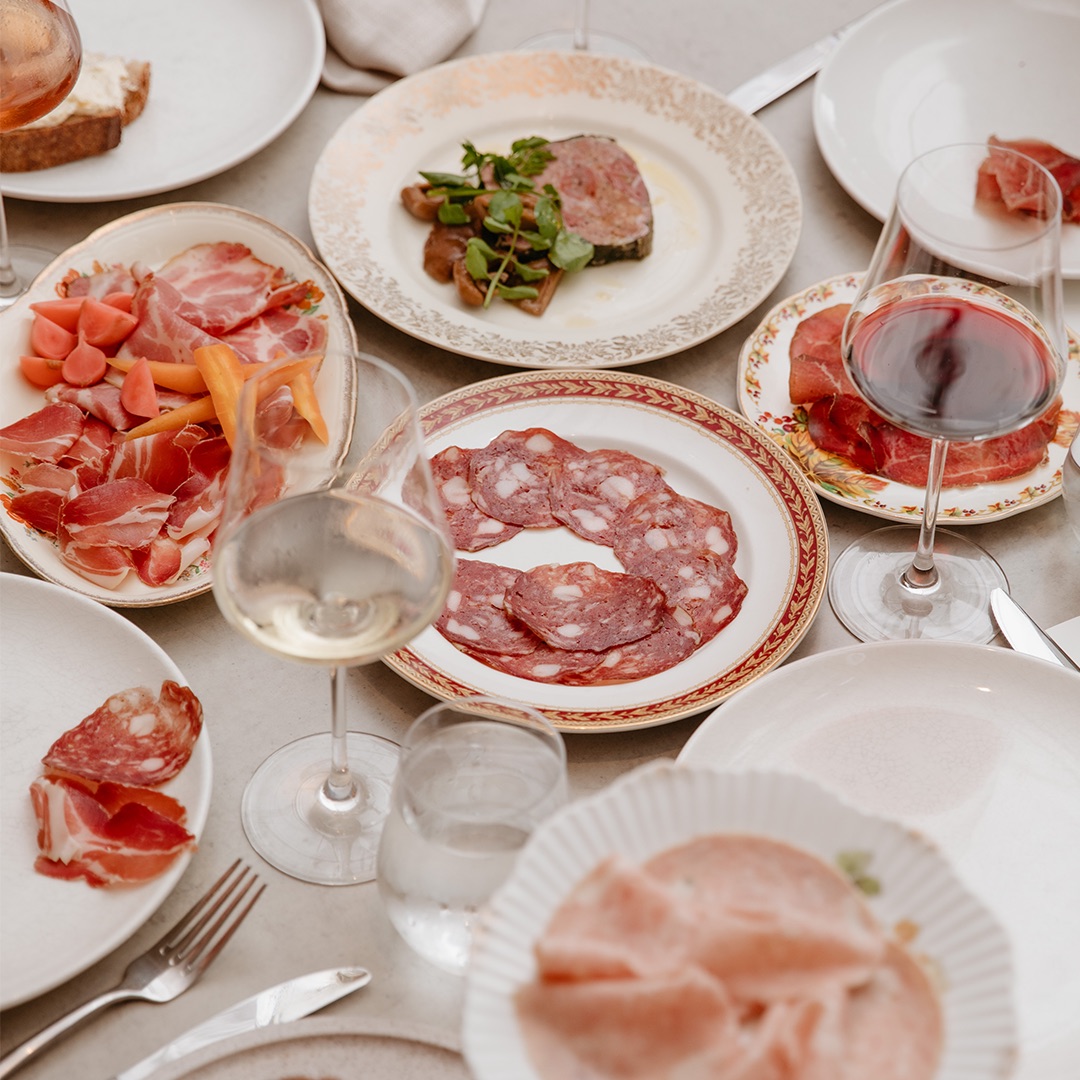 CONCEPTUAL SET MENUS AT SOME OF MELBOURNE'S PREMIUM VENUES
Don't be hungry and roaming while the sky is gloaming. Book a conceptual set menu of Indigenous dining at Mabu Mabu, or farm-to-plate deliciousness at Victoria by Farmer's Daughters. Meanwhile, Kisumé are doing a curious seafood experience with Executive Chef Yonge Kim at the intimate Chef's Table, at the heart of the festival.
PARTICIPATING RESTAURANTS
Mabu Mabu
Victoria by Farmer's Daughters
Sunday 11 June, 5pm
$85 per person (10% Sunday surcharge)
Kisumé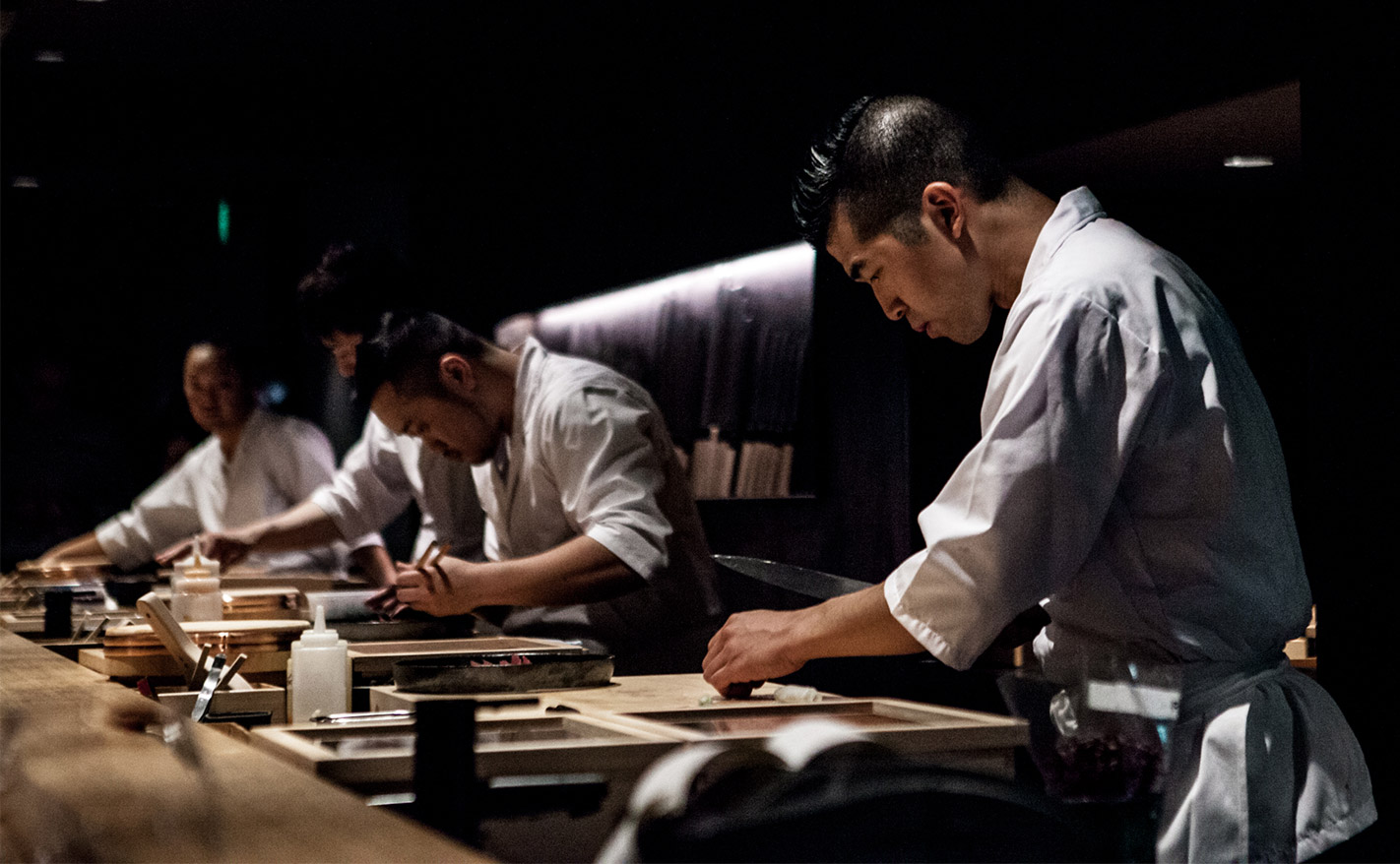 Kisumé
NIGHT TRADE PRESENTED BY UP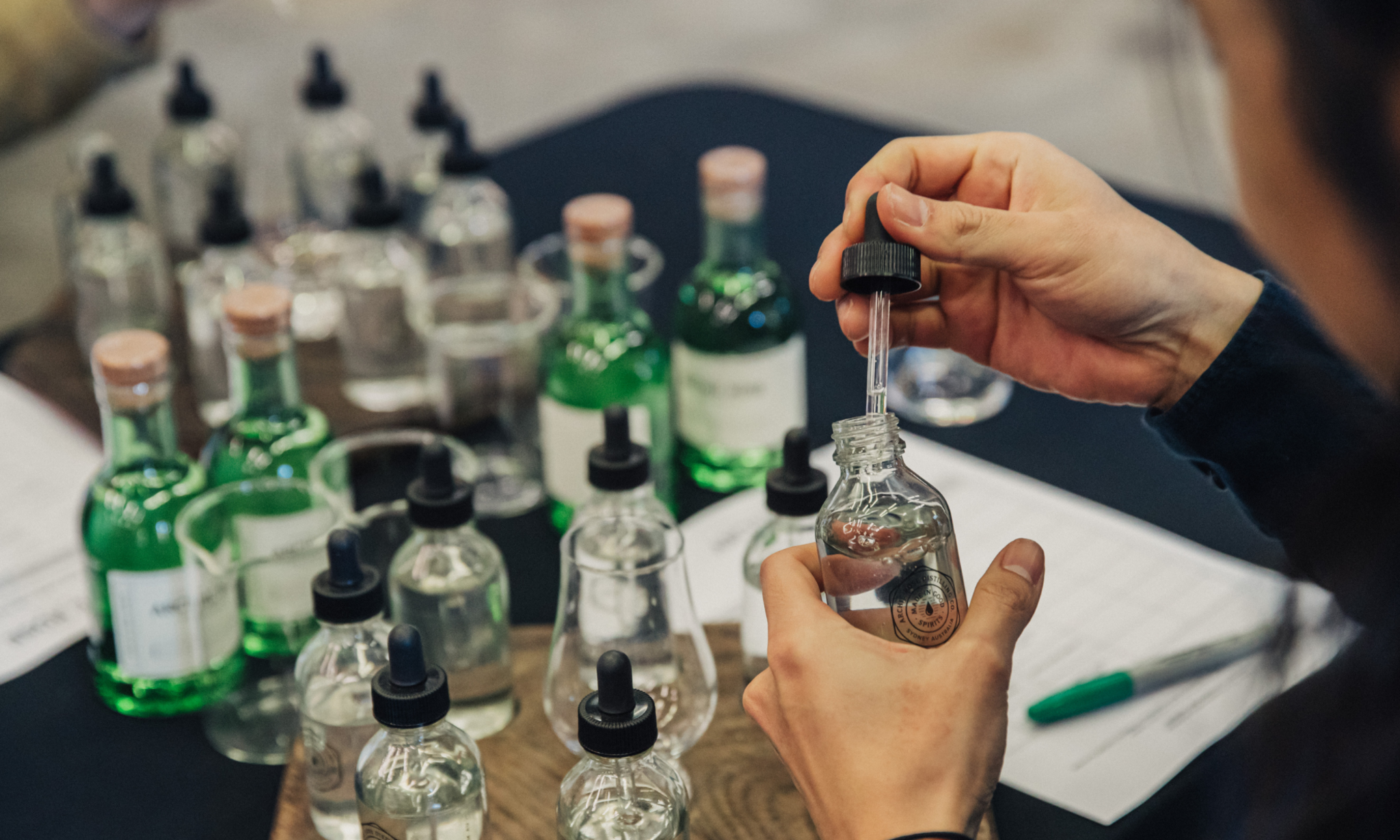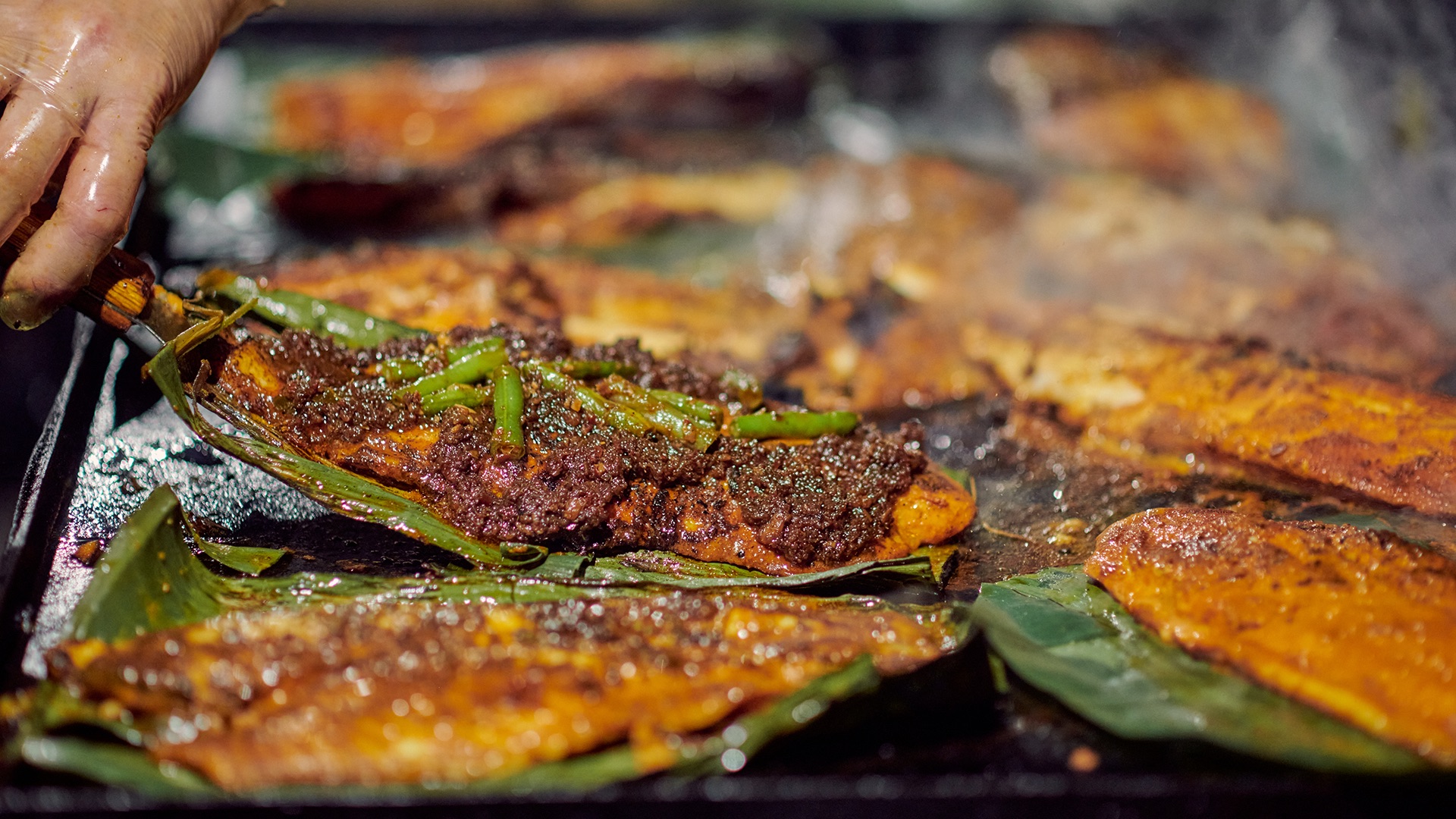 EAT AND DRINK NIGHTLY AT NIGHT TRADE
Enjoy curated deliciousness in Night Trade's surreal realm of curated chaos in a covered car park. Up Bar is housing a fully stocked hand-picked selection of Archie Rose pre-mixes as well as Victorian wines, local beers from Bodriggy Brewing Company, spicy ginger beer brewed just for RISING, and mulled wine. Hoy Pinoy's Filipino BBQ skewers are cooked over coals, and there's all-night hot box serving custom cuisine pies made by Free to Feed's Ukranian, Sri Lankan, Egyptian and Columbian participants. Snack on chips and dips by Chappys and Free to Feed and caviar by Yarra Valley Caviar. Grab a vino curated by Glou Sustainable wine bar, who have stacked the wine list with local wines from Jamsheed and Fin wines and all tap wines in kegs by KeyKeg. Crack icy Bodriggy tinnies from an unanchored tinnie and enjoy a giant Negroni tank in full flow. Pearl Diver have shuckers on site, sorting the fresh oysters. Indulge, then it's RISING that's your oyster. Gluten free, vegan and vegetarian options available.
WHERE
Night Trade Presented by Up, St Paul's Cathedral Car Park
FOOD
Free to Feed— all-night hot box serving custom cuisine pies
Hoy Pinoy— Filipino BBQ Skewers
Chappys and Free to Feed—chips and dips
Pearl Diver Oysters
Caviar by Yarra Valley Caviar
DRINK
Negroni Tank with Archie Rose negroni on tap
Tinnies from a tinnie (cans only)
Up Bar—cans, wines and mulled wine
Wine Bar—A wine wall with tap wines curated by Glou Sustainable Wine Bar (Collingwood)
HOW MUCH
Entry to Night Trade is free. Food and drinks at menu prices.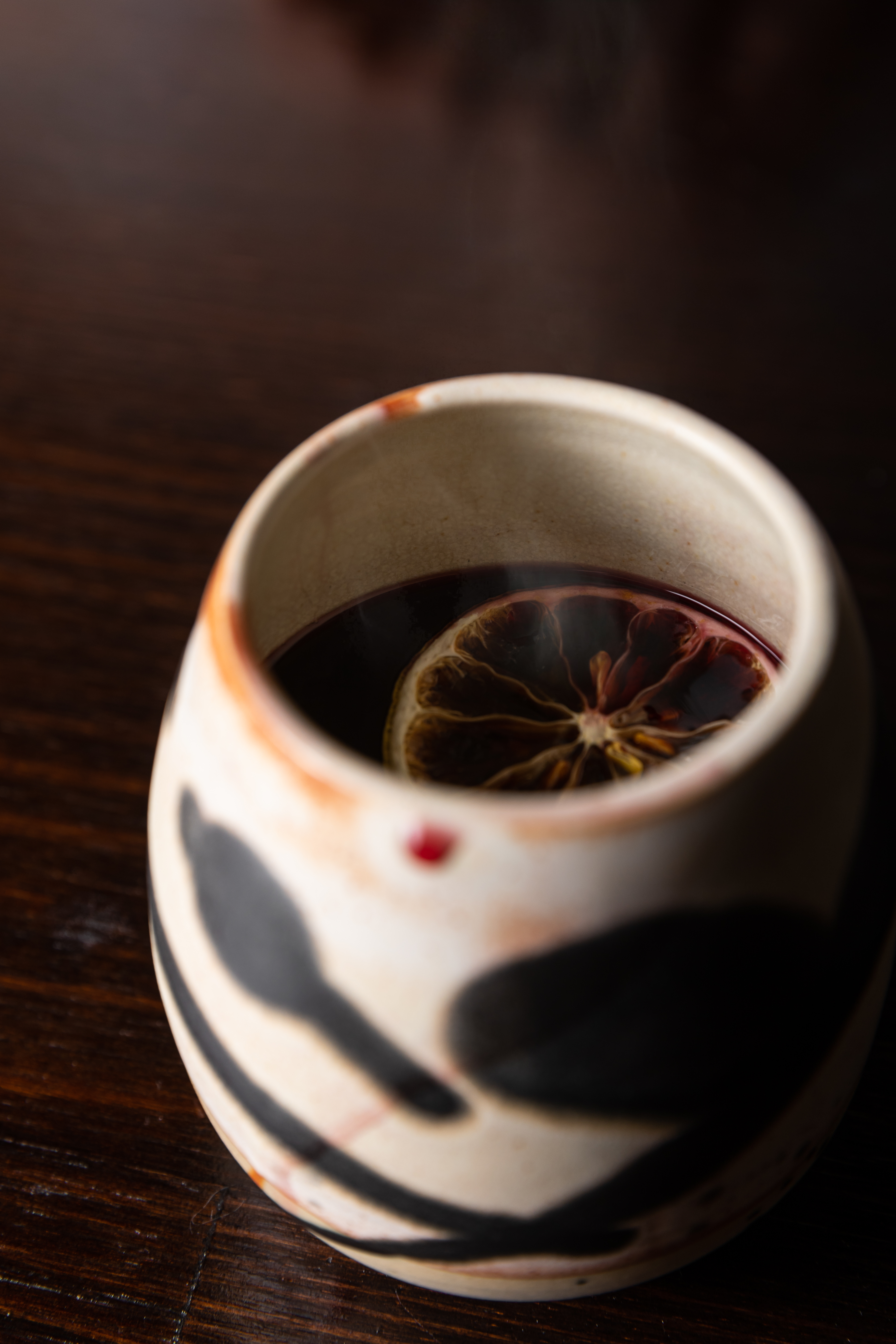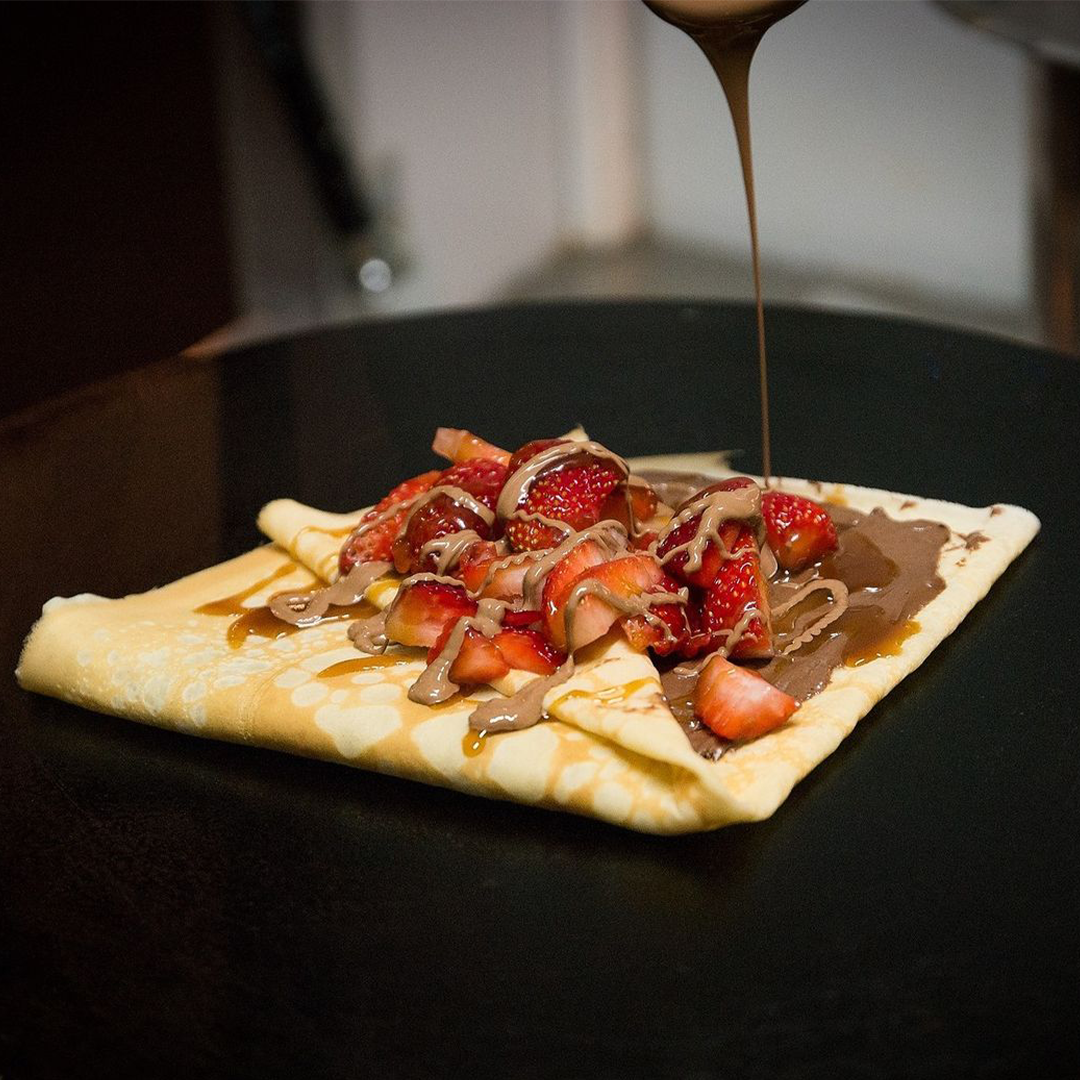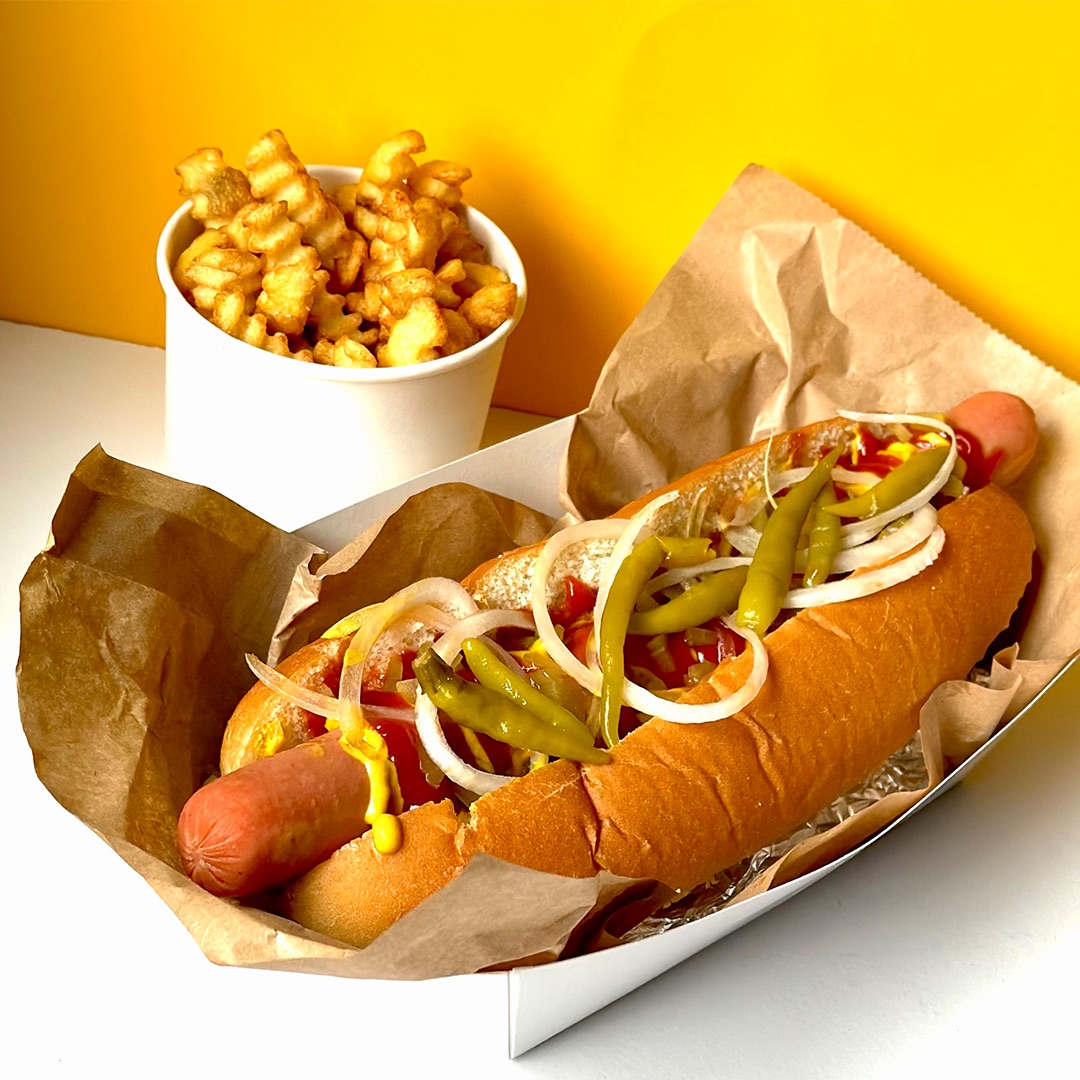 SKATE AND RELAX WITH SNACKS
After your skate, rest riverside by the open fire with a coffee by St Ali or a Mörk Chocolate and Archie Rose boozy hot chocolate. The drink selection is plentiful with Bodriggy beers, wine curated by Glou, low-sugar and probiotic soft drinks by Bobby, Bubble Tea by Cha Time, and an Indigenous-designed cuppa tea by Mabu Mabu. Munch on hot-buttered popcorn, or hot meals from Hot Dog Deli, Fugazi Pizza, Manny's Doughnuts, as well as sweet and savoury crepes by not-for-profit Crepes for Change. Chappys and Free to Feed are offering the chips and dips. Pie Thief will be warming the night air with seriously chunky savoury pies. And, of course, there's ice cream. Gluten free, vegan and vegetarian options available.
WHERE
The Rink at RISING, Birrarung Marr
WHEN
Thursday 1 June—Saturday 8 July (check the program for session times)
FOOD
Popcorn
Hot Dog Deli
Fugazi Woodfired Pizza
Manny's Doughnuts
Crepes for Change
Ice Cream
Pie Thief pies
Mörk Chocolate-supplied cakes
Caviar by Yarra Valley Caviar
DRINKS
Main Bar feat. Archie Rose cocktails
Mork Hot Chocolates (alcoholic and non)
Coffee by St Ali
Bobby soft drinks
Tea by Mabu Mabu
Cha Time bubble tea
HOW MUCH
Free entry to The Rink at RISING (skating from $22). Food and drinks at menu prices.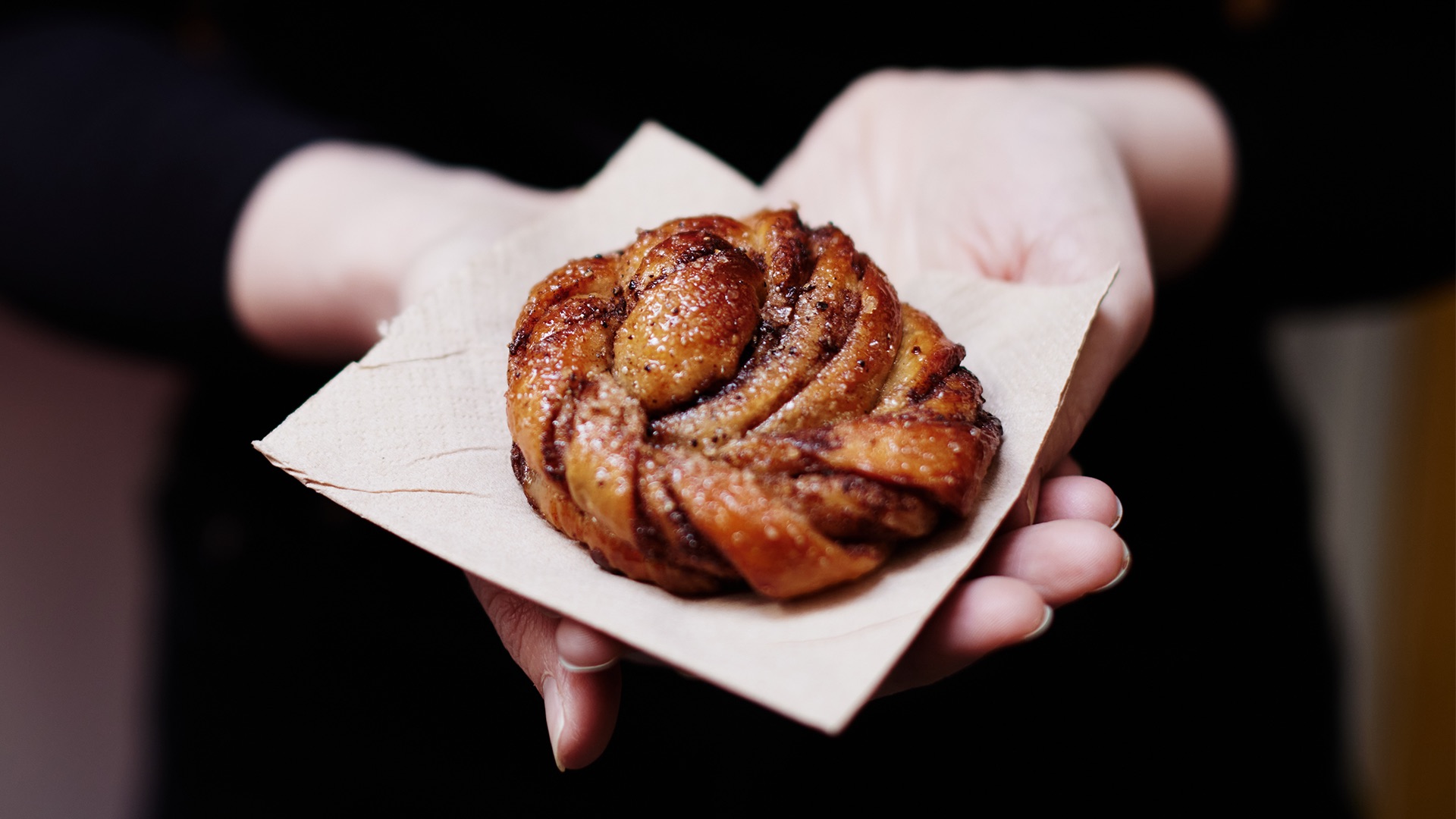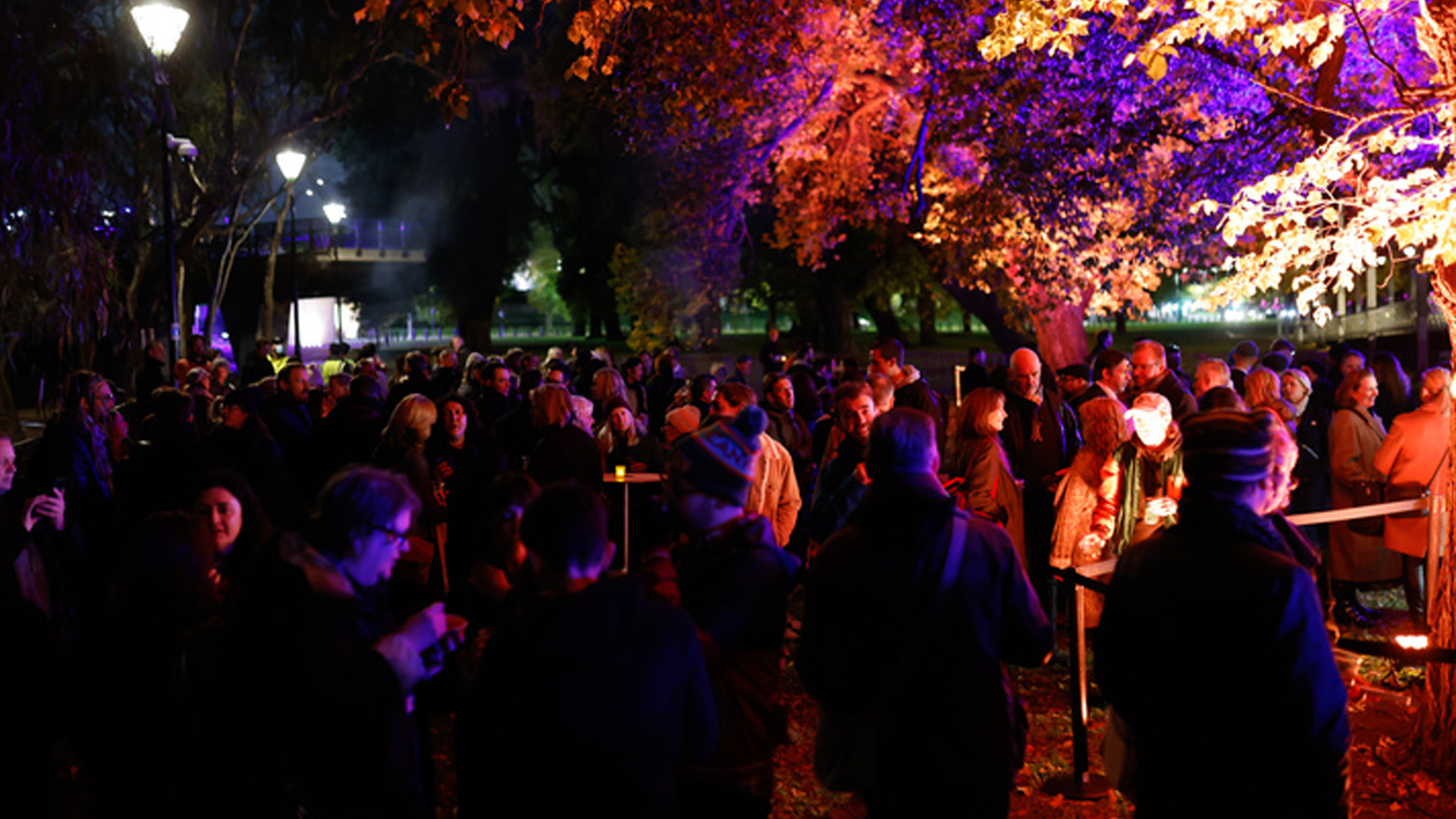 Skewers at The Wilds. RISING 2022. Photo: Eugene Hyland.
Images courtesy of the restaurants and vendors.