Stories of Now at RISING
Program Guide
Fri 25 March
Stories from the hive mind. These are the RISING shows that temperature check The Culture, and reflect the social and political thoughts and feelings of the here and now.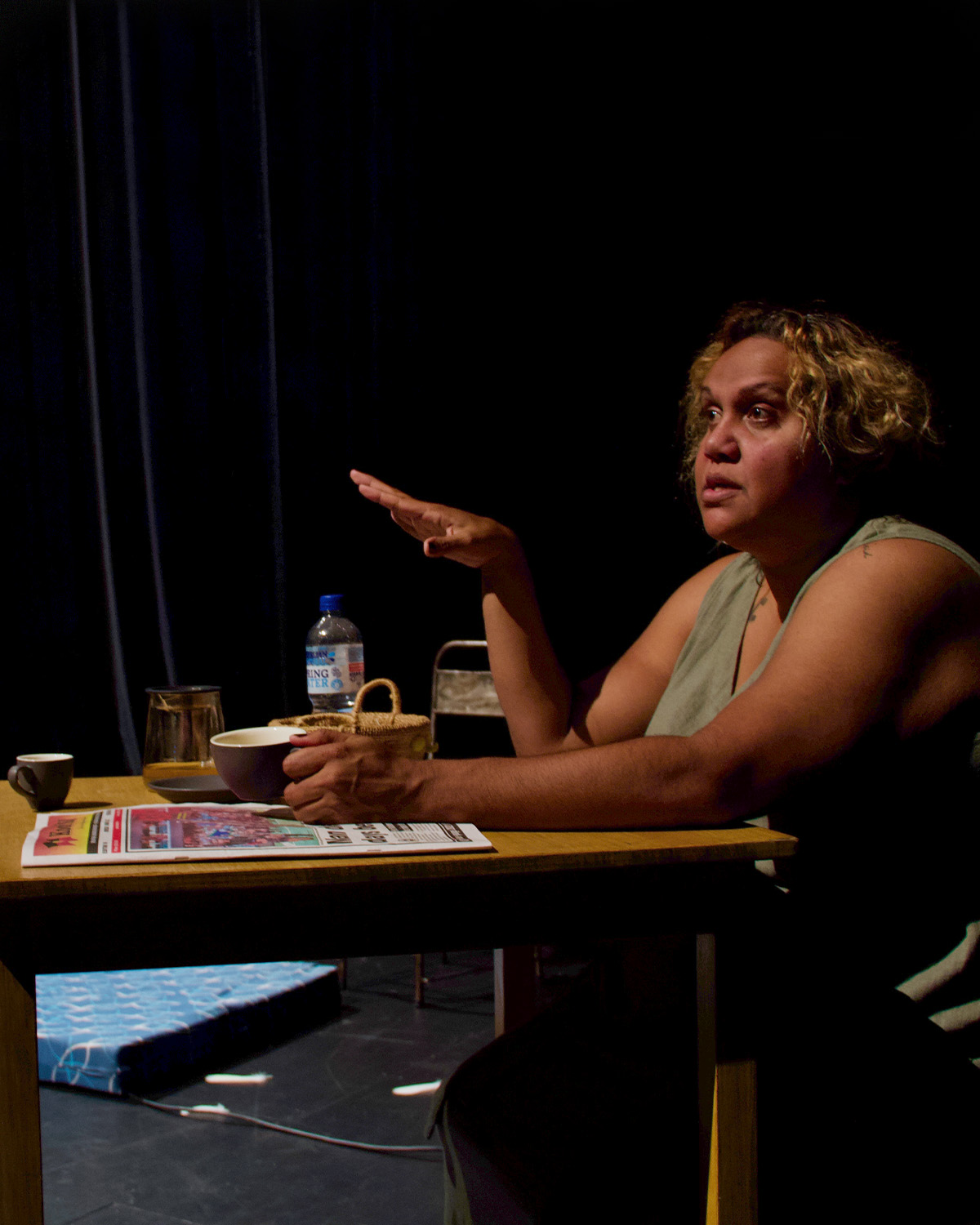 Janet's Vagrant Love — WED 8—SUN 12 JUNE
Janet's Vagrant Love is a work 20 years in the making. Crombie shares her truth, telling stories of childhood trauma and the struggles of raising young Blak men as a single mum doing the best she can for her boys.
View more
I Conjure — WED 1—SUN 12 JUNE
Universal ideas writ large. A six-story projection by the pioneer of text-based public art, Jenny Holzer. Featuring her seminal work Truisms and texts from prominent female artists and local voices including Tracey Moffatt and Nikki Lam.
View more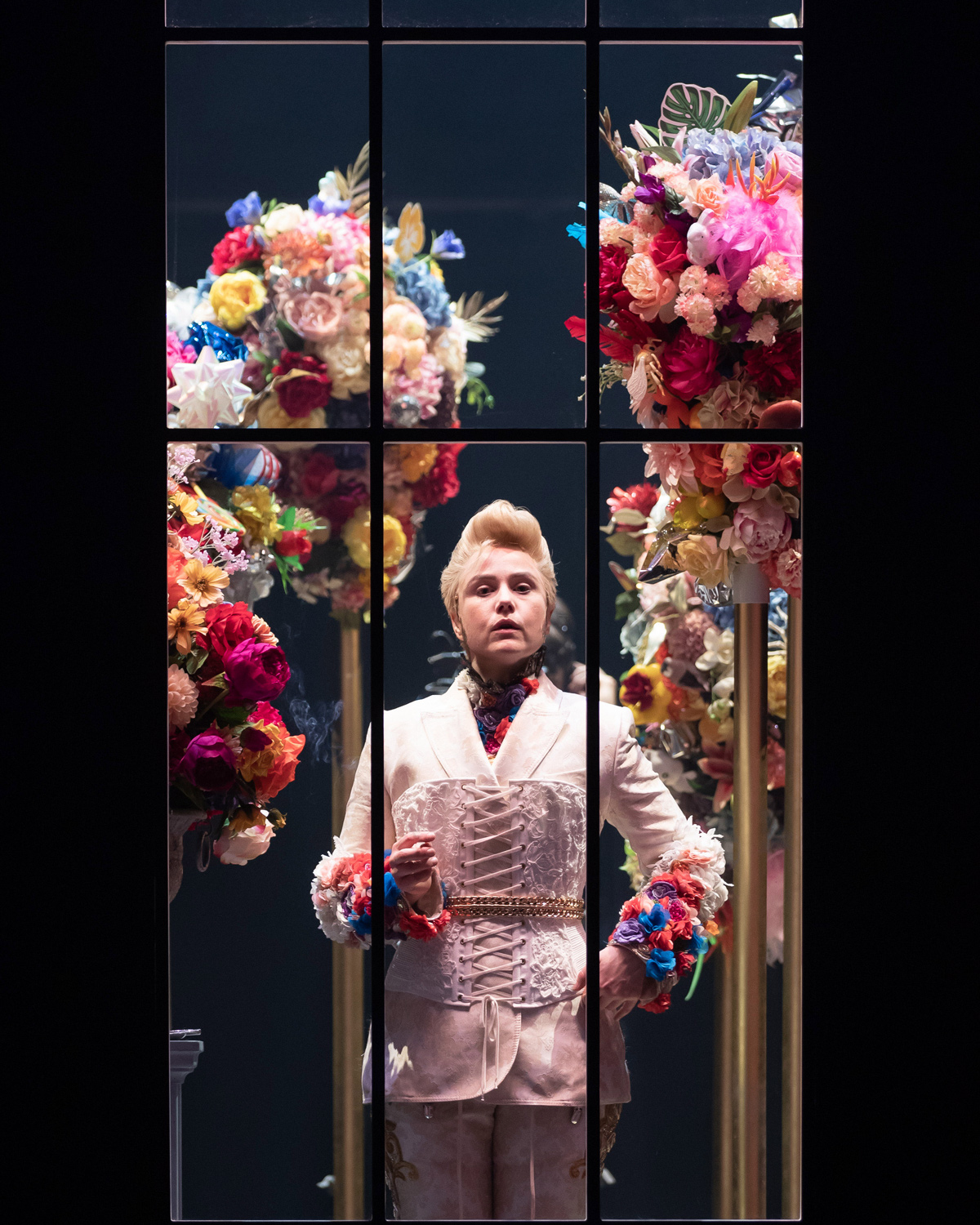 The Picture of Dorian Gray — From Sun 5 June
Vanity, beauty, nihilism and sensuality collide with cutting edge tech. Oscar Wilde's gothic classic, reimagined for the 21st Century.
View more
The Dancing Public — WED 8 JUNE
Centuries ago, a dancing plague gripped Europe. Now, following years of lockdowns, an ancient compulsion to move together is spilling over once again from the mind of Danish choreographer, Mette Ingvartsen.
View more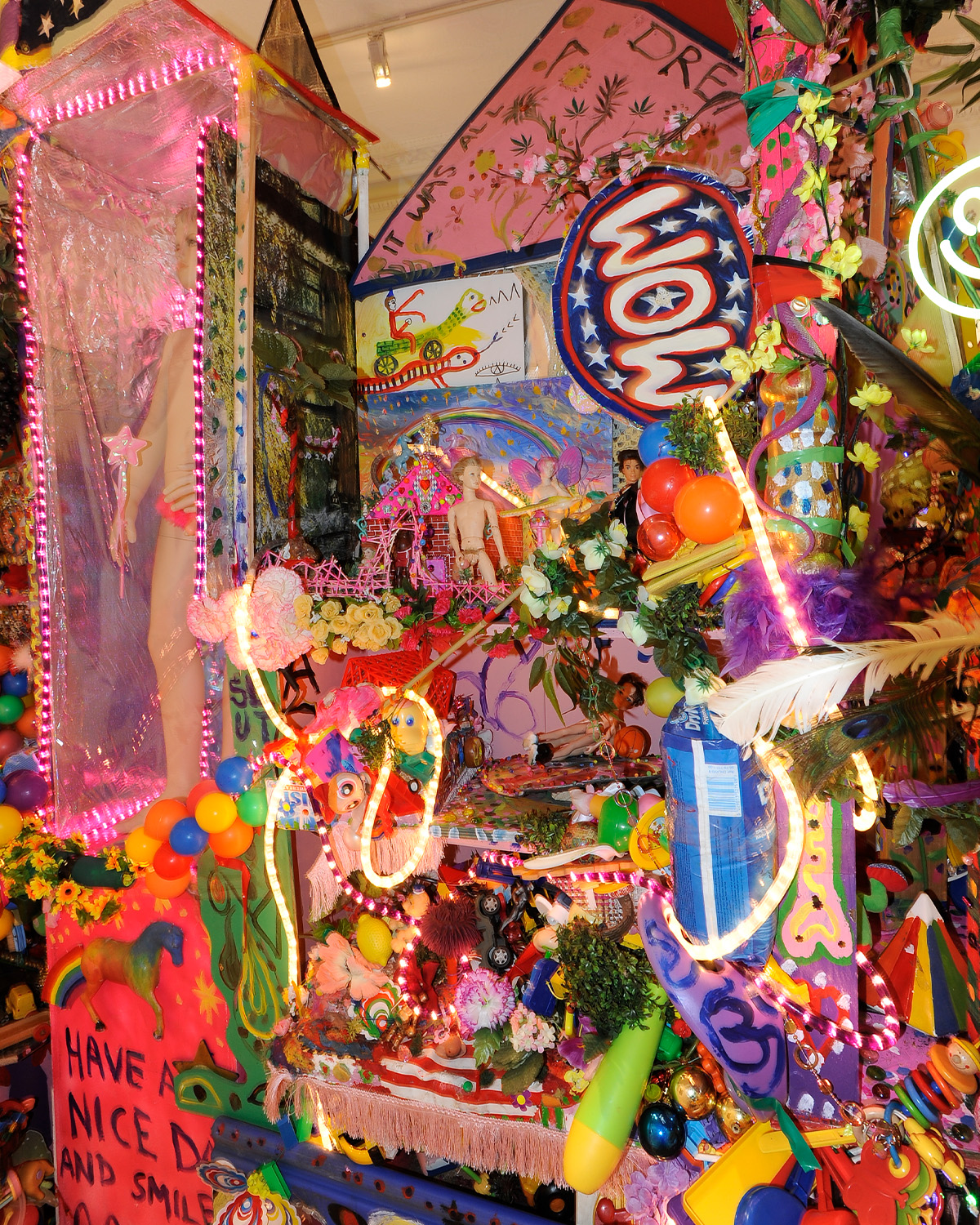 SEEING IS BELIEVING BUT FEELING IS THE TRUTH — WED 1—SUN 12 JUNE
Paul Yore's glowing beacon at the pinnacle of Golden Square. A sprawling monument to the quasi-religious and ritualistic nature of capitalistic excess.
View more
WORKING ON MY NIGHT MOVES — THU 2—SAT 4 JUNE
WORKING ON MY NIGHT MOVES is an intergalactic Wizard of Oz. A playful experiment in building feminist futures and a communal expedition to the star-cloaked corners of deep space.
View more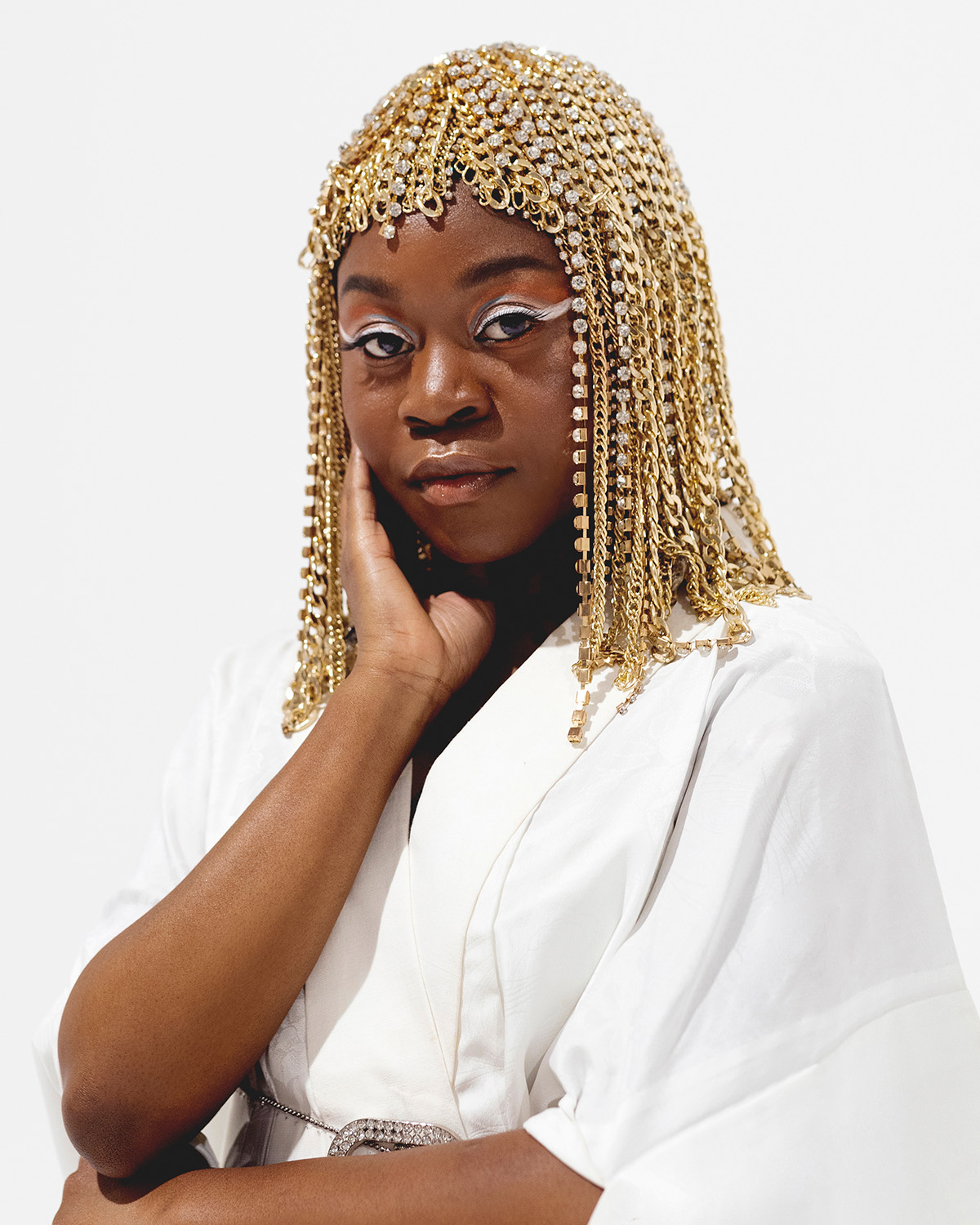 Sampa the Great : An Afro Future — Wed 1 and Thu 2 June
An Afro Future is Sampa the Great's triumphant return to Melbourne, her first show in her one-time hometown in over two years. She's joined by previous collaborator KYE, sister Mwanjè, and C.FRIM on the decks.
View more
Jurrungu Ngan-ga (Straight Talk) — WED 1—SAT 11 JUNE
A mesmerising Marrugeku dance production Jurrungu Ngan-ga reflects on the overrepresentation of First People in custody, and the years-long detention of refugees.
View more
Golden Square — Wed 1—12 June
Art, empire, identity and spirituality overlaps in Chinatown. Reach the roof and raise a glass.
View more
Rewards for the Tribe — TUE 31 MAY—SUN 5 JUNE
In Rewards for the Tribe, two of the country's most influential and innovative dance companies, Chunky Move and Restless Dance Theatre, collaborate for the first time. Together they ask, "is there such a thing as utopia by design?"
View more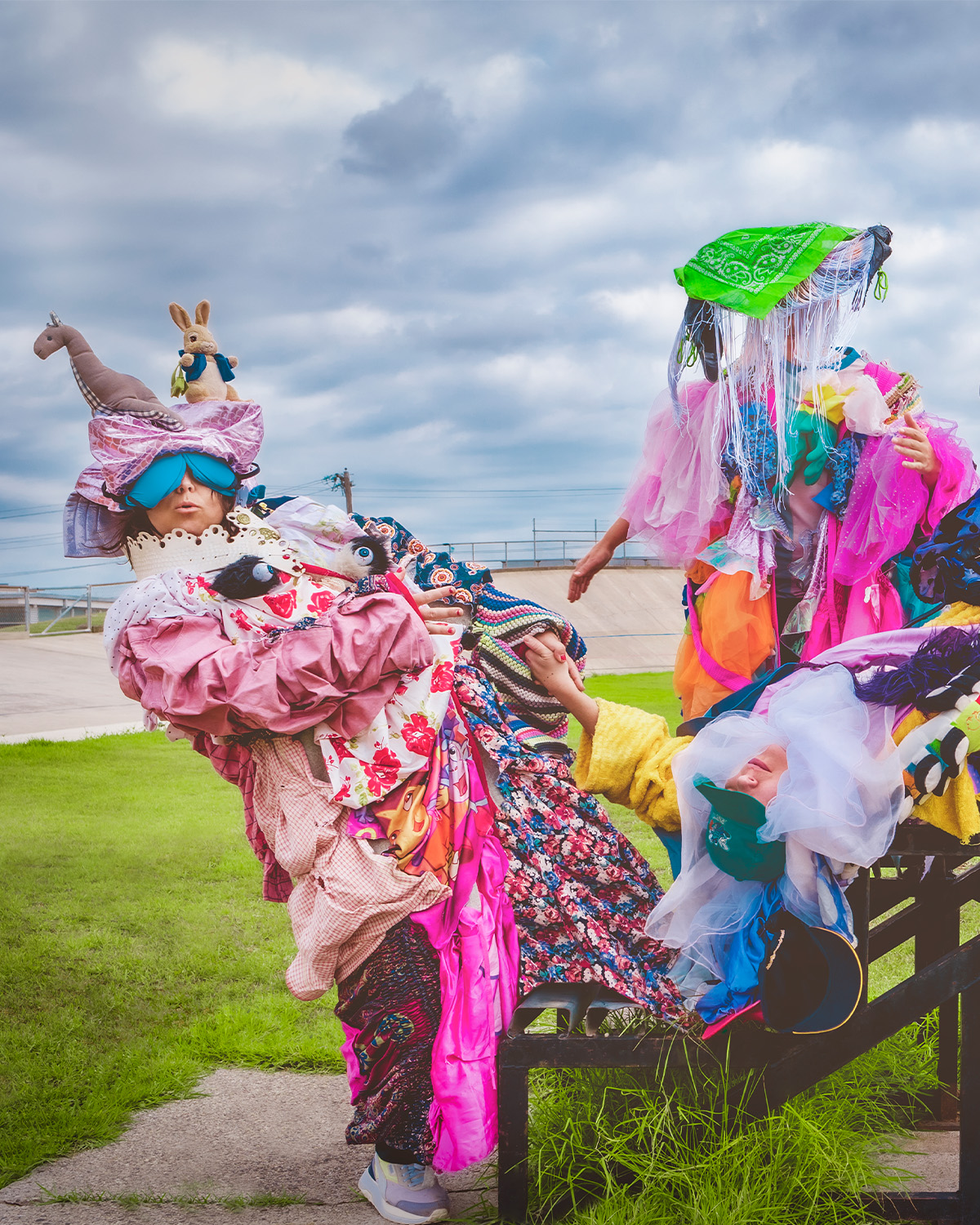 Fart Fabulous — THU 2—SAT 4 JUNE
Fart Fabulous is a farty party for grands, grandkids and teenagers alike. A playful, punk variety show bursting with circus, drag, dance, visual art and live music.
View more
Multitud — SAT 11—SUN 12 JUNE
Seventy people, from different age groups and backgrounds, create a critical mass of collective action.
View more
WORKING ON MY NIGHTMOVES BY JULIA CROFT AND NISHA MADHAN. PHOTO: ANDI CROWN PHOTOGRAPHY
THE PICTURE OF DORIAN GRAY. SYDNEY THEATRE COMPANY. PHOTO: DANIEL BOUD
MULTITUD BY TAMARA CUBAS. PHOTO: RAFAEL ARENAS
POWER OF WILL—FINAL SHOOTING BY LU YANG, 2016. RISING 2021. PHOTO: ARI TAMPUBOLON
THE WHITE WATERS BY SU HUI YU, 2019. PHOTO: COURTESY OF THE ARTIST
I CONJURE BY JENNY HOLZER, 2021. RISING 2021. PHOTO: COURTESY OF THE ARTIST
SAMPA THE GREAT. PHOTO: TRAVYS OWEN
REWARDS FOR THE TRIBE BY CHUNKY MOVE AND RESTLESS THEATRE. VIDEO: NON STUDIO
FART FABULOUS. PHOTO: ALEXIS DESAULNIERS-LEA
EVERYTHING IS FUCKED BY PAUL YORE, 2013. PHOTO: JOHN BRASH
JURRUNGU NGAN-GA (STRAIGHT TALK) BY MARRUGEKU. PHOTO: PRUDENCE UPTON
THE DANCING PUBLIC BY METTE INGVARTSEN. PHOTO: HANS MEIJER
JANET'S VAGRANT LOVE. PHOTO: JOSEPH BLACKWELL