How to do RISING
a quick-fire guide
Mon 28 March
Here's our hit list of RISING's quintessential experiences. You might even be able to get a cheeky discount too.
How to do RISING—a quick-fire guide
Each night the festival opens with MONOCHORD on the Birrarung, Robin Fox's spectacular new laser work for the river from 6.30—9.30PM

The Wilds (good for kids) and Golden Square (less good for kids) are where your night begins or ends. Both run most nights of the festival from sunset till 10PM (or midnight on Fridays and Saturdays) to allow you to fit them in pre— or post—shows. If you're looking for an old-fashioned grid schedule it can be downloaded here

If you're looking for a pre-show dinner—The Wilds has lots of good options for all budgets, from Hoy Pinoy to Smith & Daughters. If you're feeling fancy, you can pre book The Lighthouse. Or if you want a quick bite, grab a slab of 1800 Lasagne (no booking required)

Now it's time for a show. Across the arts precinct you'll find epic and intimate theatre and dance. Or head up Swanston Street to The Capitol for gender non-conforming contemporary Sulawesi dance in HIJRA'H

Another snack option is Heffernan Lane Night Market—a special season for RISING with lots of delicious eat-and-run things. For on your way to or from Golden Square, Max Watts, The Capitol or Melbourne Town Hall

With our music program, you're spoiled for choice. Check out luminaries and rising stars at The Forum, like Tkay Maidza or Buffalo Daughter; or head to Max Watts for undergound experimentalists like RISING's Artist in Residence, Jim White

Pre— or post—shows, the rooftop bar at Golden Square will be the place to be
The Victorian Dining and Entertainment Program
The Victorian Government is offering rebates on entertainment experiences through its Victorian Dining and Entertainment Program. Every entertainment-focussed RISING event and merch item is eligible for an Entertainment Program rebate—book now, save your receipt and claim from Tuesday 29 March, 3PM. The details are:
Customers can claim 25 per cent back on eligible expenses—this includes tickets and merch items (we've made some suggestions below)
Tickets must be purchased between March 29 and when funds are exhausted
Claims for Entertainment Program open Tuesday 29 March, 3PM
Each customer can claim up to $125 in combined rebates across the Victorian Dining and Entertainment Program
Note: The Lighthouse and Heffernan Lane Night Market are ineligible for the Victorian Dining and Entertainment Program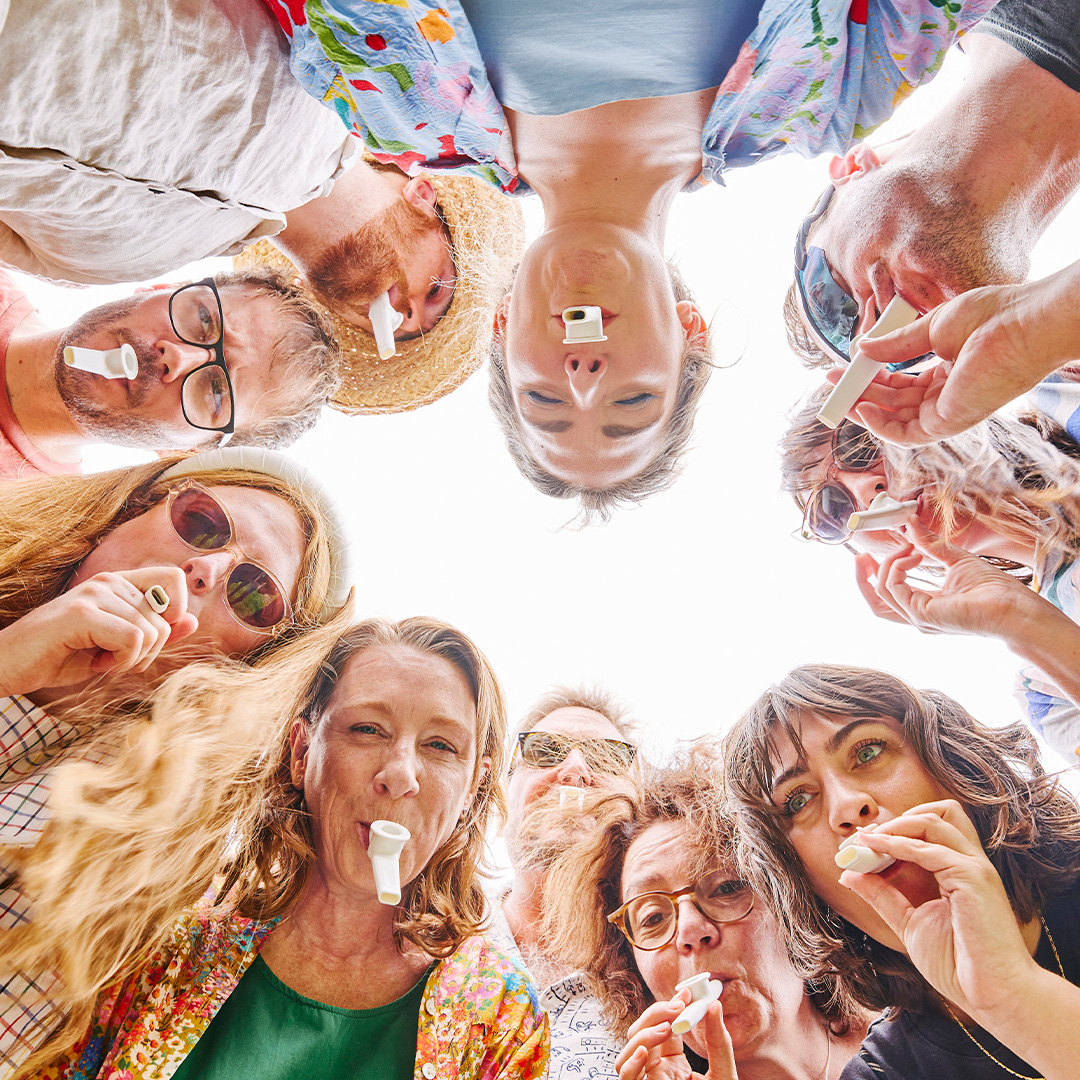 The Wilds — WED 1—SUN 19 JUNE
The Wilds is our moonlit forest of stimulation—a fluoro fantasy of art, sound, taste and ice at a transformed Sidney Myer Music Bowl.
View more
Rinky Dink — WED 1—SUN 12 JUNE
Tighten your laces and shoot out over the ice at Rinky Dink—RISING's ice-skating takeover of the Sidney Myer Music Bowl main stage.
View more
Golden Square — WED 1—SUN 12 JUNE
Golden Square is RISING's swirling art car park. Three levels of art, performance, parades and rooftop bars—smack bang in the middle of Chinatown.
View more
HIJRA'H — THU 9—SUN 12 JUNE
Gender approaches from Indonesia's Sulawesi island are expressed in contemporary choreography that informs the present.
View more
Tkay Maidza — Sun 5 June
Maidza's graduated from the beloved stage of Meredith Music Festival, to opening for Billie Eilish across the USA in February. Catch her at The Forum while you can—your next chance might be from the nosebleed section.
View more
Jim White : RISING Artist In Residence — Wed 1—Thu 9 June
As RISING's Artist in Residence, drummer Jim White (Dirty Three) is joined by a string of long-term collaborators across the program.
View more
Reko Rennie Umbrella — $39
Created alongside Reko Rennie's new video work Initiation OA_RR, which premiered at RISING.
View more
Patricia Piccinini X ALPHA60 Tee — $90
Featuring La Brava—the singing cat-meets-running shoe sculpture and belle of The Ballroom. For the bold and daring, it's perfect for fire signs like Tina Turner, one of the divas who inspired La Brava's creation.
View more
Miracle Cap — $49
Manifest a new energy for 2022 with this miracle-affirming, limited edition cap from RISING, Patricia Piccinini and ALPHA60. A Miracle Constantly Repeated is grounded in speculative optimism and hope—and we're ready to stamp this on our foreheads.
View more
The Lighthouse — WED 1—SUN 19 JUNE
An intimate, plant-filled, sparkling glasshouse bistro floating above the The Wilds' biosphere.
View more
Heffernan Lane Night Market — FRI 3 JUNE—SUN 12 JUNE
Nestled just around the corner from Golden Square is our packed food market—a greatest-snacks hit list from beloved Chinatown restaurants.
View more
IMAGE: PARADE FOR THE MOON BY JASON PHU, NABILAH NORDIN, JAMES NGUYEN AND VEISINIA TONGA, 2021. RISING 2021. PHOTO: NICK BUCKLEY