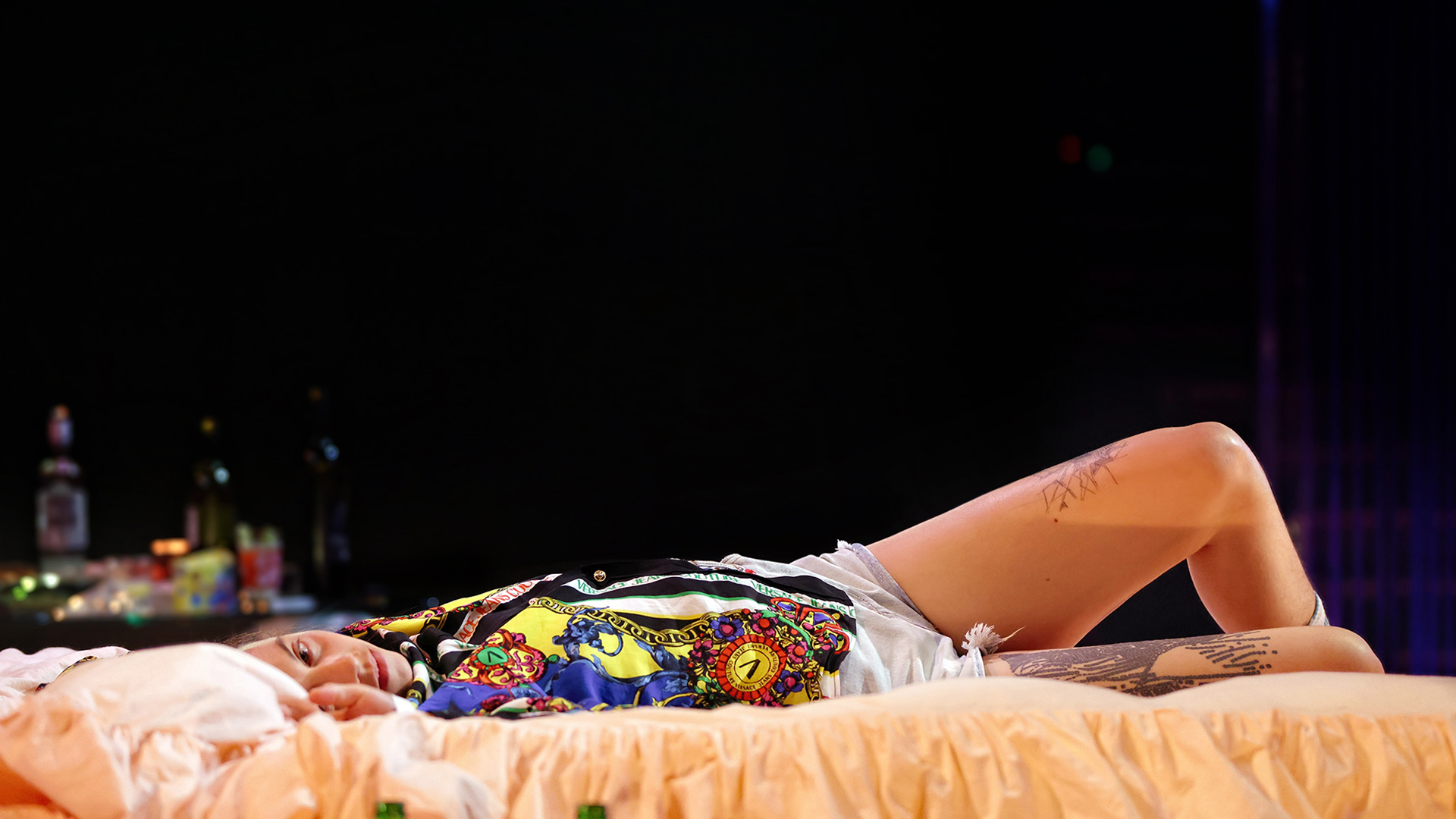 Intimate shows at RISING
Program Guide
Fri 25 March
Step across the threshold into the living rooms and private worlds of these RISING works.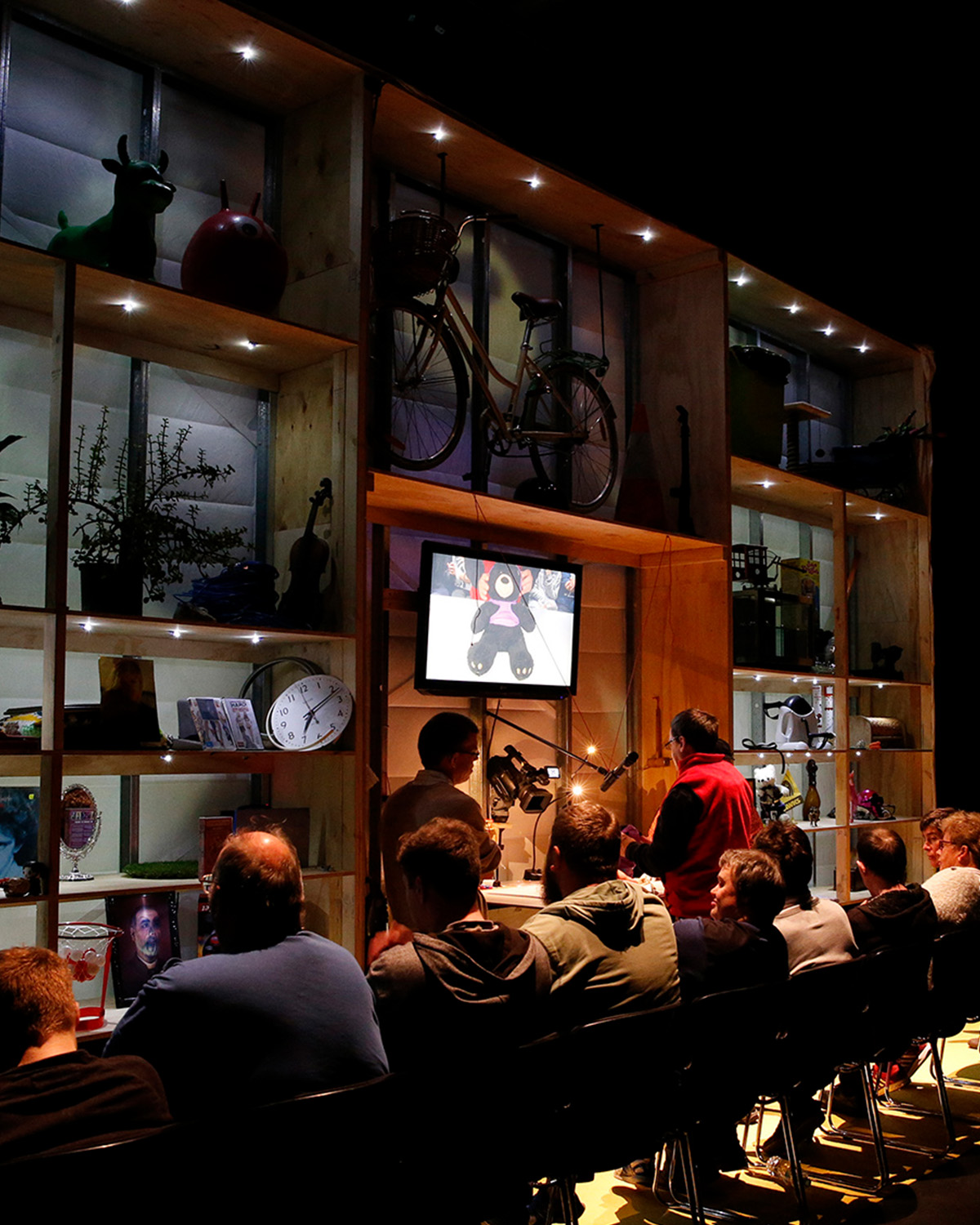 Single Channel Video — THU 9—SUN 12 JUNE
With echoes of Antiques Roadshow and internet unboxing videos, Single Channel Video sees Geelong's pioneering Back to Back Theatre conjure an op-shop of the soul filmed live onstage.
View more
HOW TO LIVE (after you die) — Fri 3—Sun 5 June
Emmy award-winning filmmaker and artist Lynette Wallworth brings her renowned storytelling skills to the stage in a surprising new work that sheds light on the seduction of cultish extremism. I
View more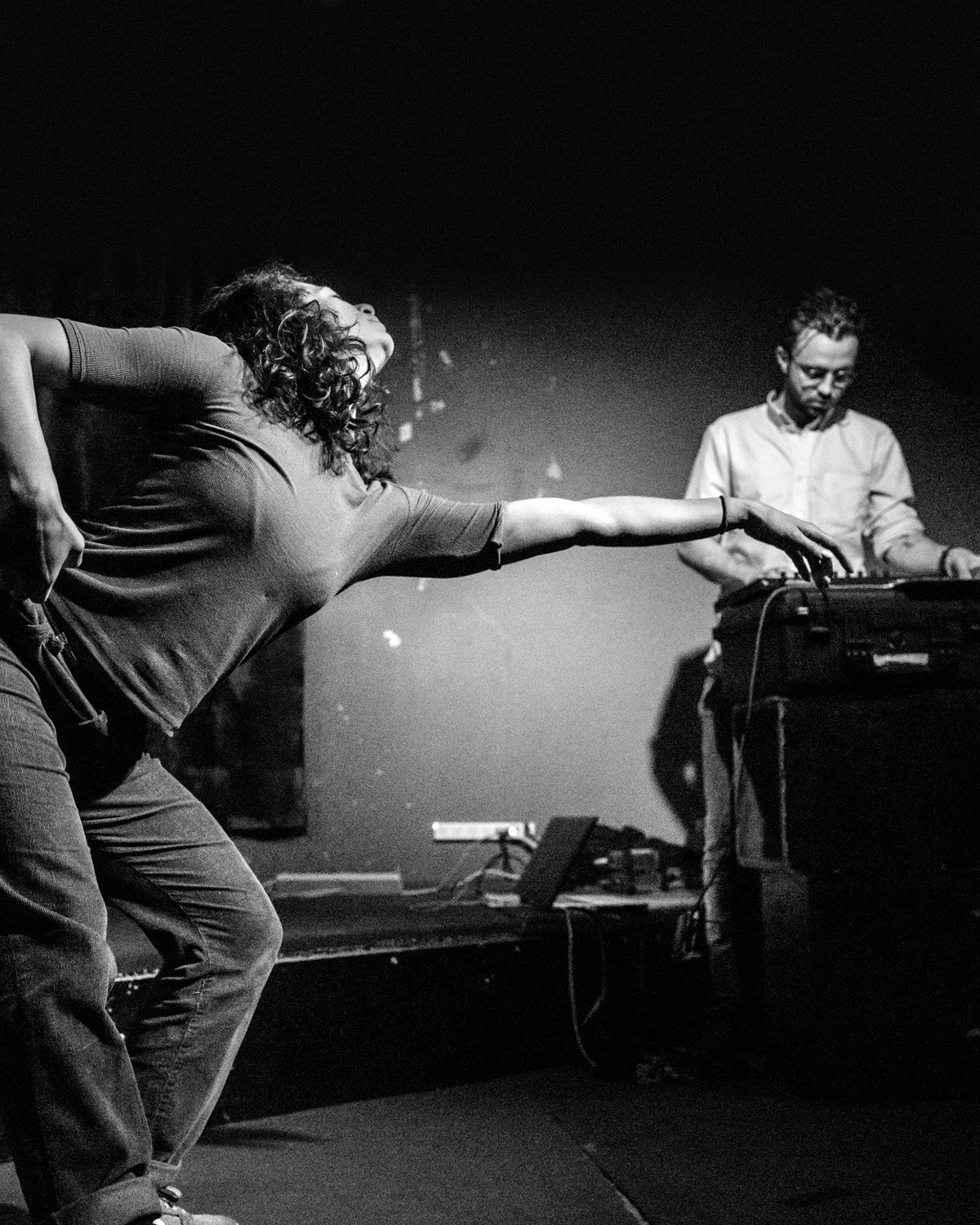 Make It Up Club — Tue 7 June
Featuring a lineup of live experimentalists (just announced). Leave your expectation at the door for a night of avant-garde improvised music.
View more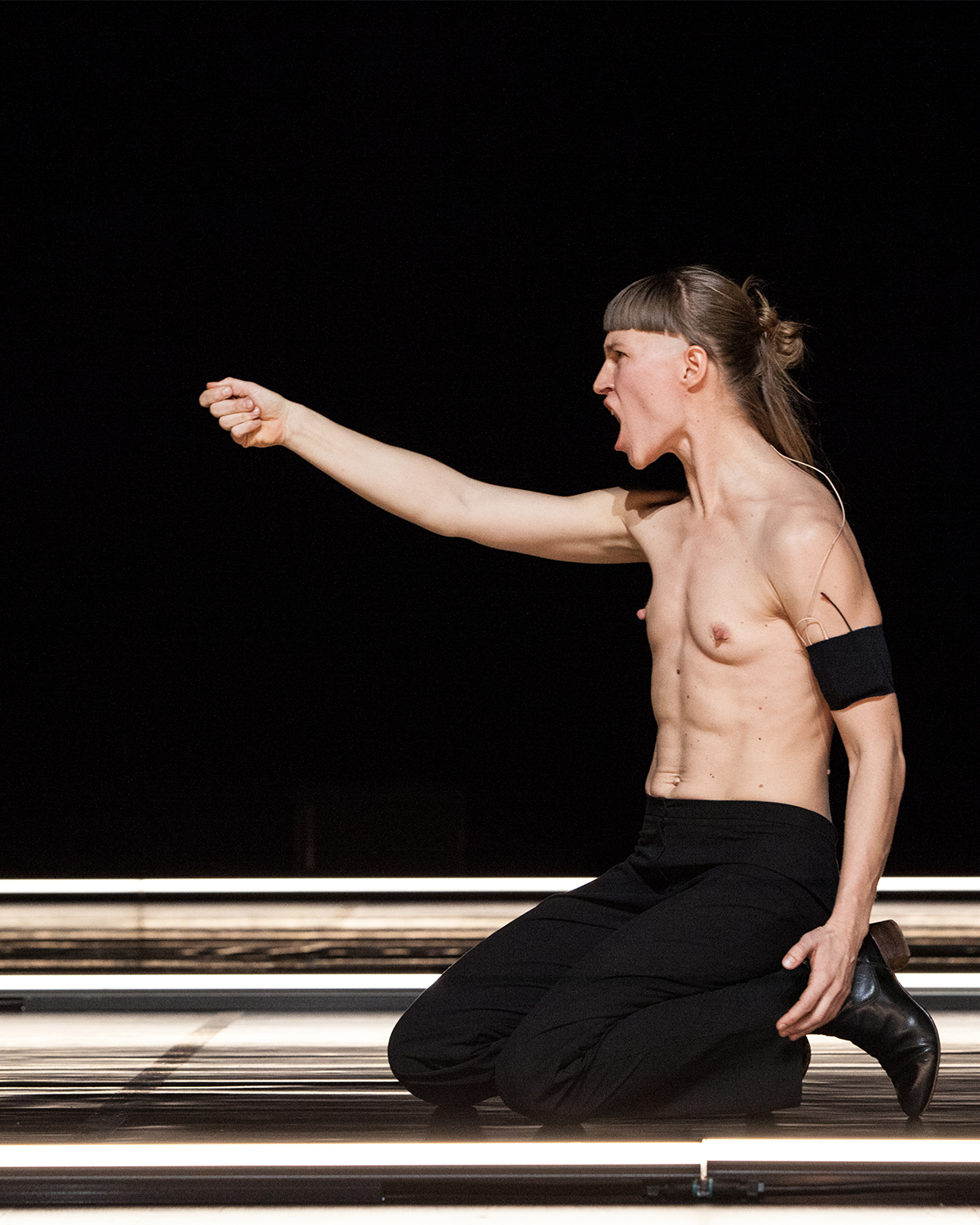 21 Pornographies — WED 1—SAT 4 JUNE
In 21 pornographies, Danish choreographer Mette Ingvartsen embarks on a no-holds-barred, one-woman exploration of power, submission and observation.
View more
Hijra'h — THU 9—SUN 12 JUNE
In HIJRA'H, renowned Indonesian dancer and choreographer, Rianto explores gender approaches in dance forms dating back to pre-Islam animism, where transgender spiritual figures were greatly valued.
View more
Anything & Everything — FRI 3—SUN 12 JUNE
Set in a TV studio, Anything & Everything is a live performance that glimpses into the intimate online and IRL spaces where young people navigate technology, identity, ability, connection and consent.
View more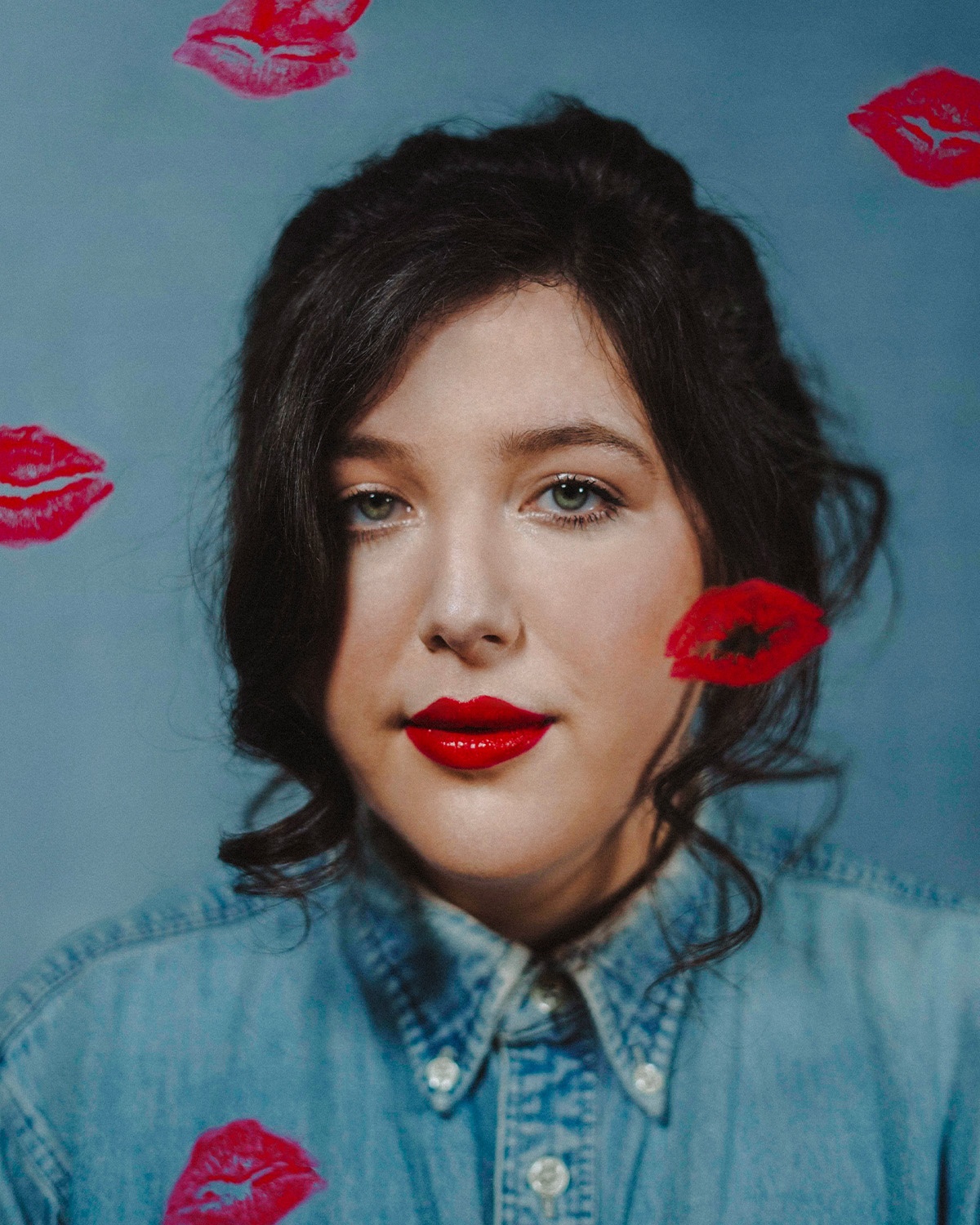 Lucy Dacus — WED 8 JUNE
Dacus draws from her teenage journals to explore the anxiety and nostalgia of growing up in Richmond, Virginia—Christian Bible camps, young crushes and dancing in the aisles of the corner store.
View more
Maureen : Harbinger of Death — WED 1—SUN 12 JUNE
Jonny Hawkins transforms into Maureen: a razor tongued doyenne with stories to tell, inspired by Hawkins' friend and self-described "working class glamour queen".
View more
Set Piece — FRI 10—SUN 12 JUNE
Set Piece explores female intimacy through the relationship between screen and stage. The quick-witted script draws on real-life dinner party conversation, improvisation and '50s pulp fiction.
View more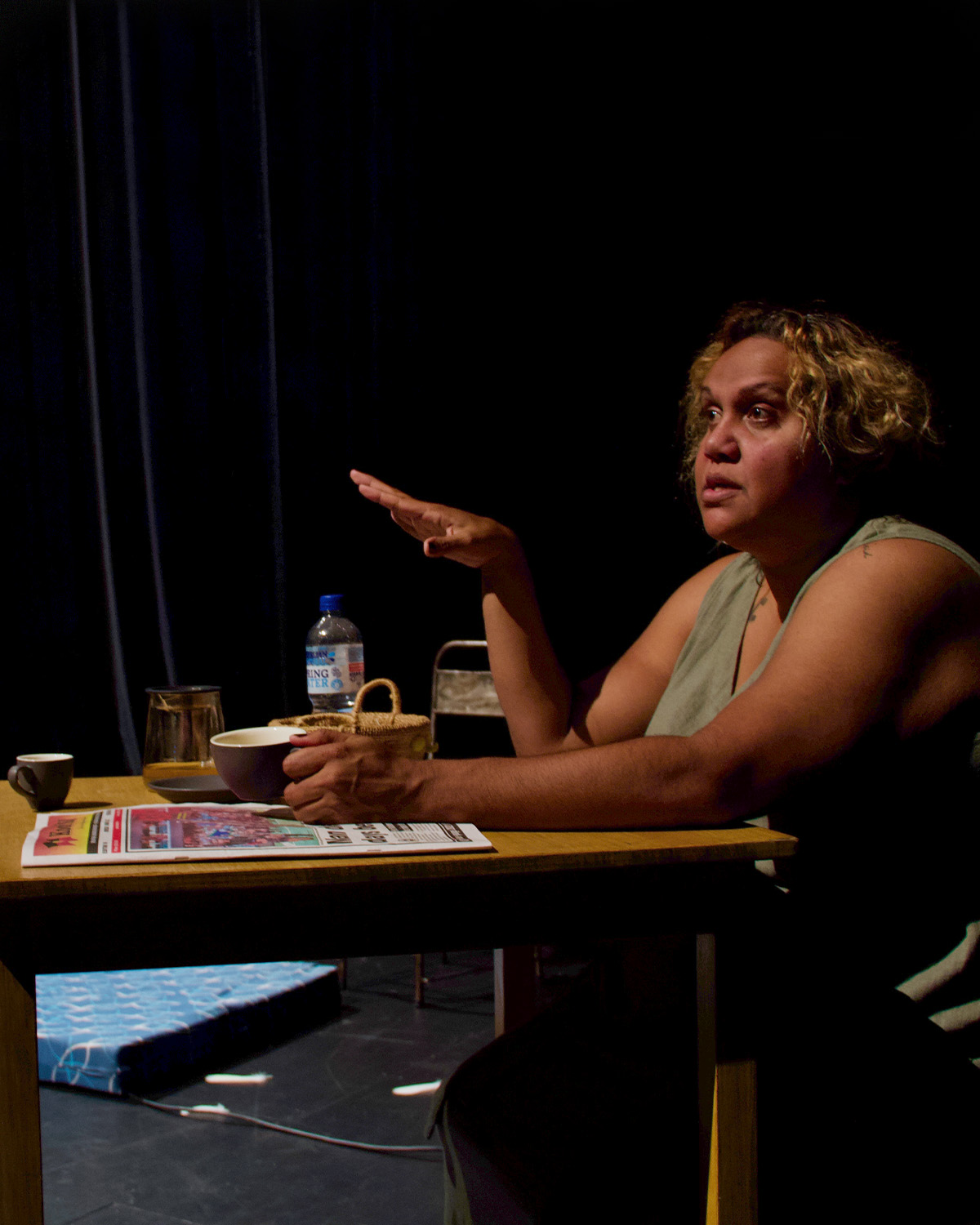 Janet's Vagrant Love — WED 8—SUN 12 JUNE
Janet's Vagrant Love is a work 20 years in the making. Crombie shares her truth, telling stories of childhood trauma and the struggles of raising young Blak men as a single mum doing the best she can for her boys.
View more
IMAGES:
SINGLE CHANNEL VIDEO BY BACK TO BACK THEATRE. PHOTO: JEFF BUSBY
HOW TO LIVE (AFTER YOU DIE) BY LYNETTE WALLWORTH. PHOTO AND VIDEO: COURTESY OF THE ARTIST
MAKE IT UP CLUB. PHOTO: YUNIS TMEIZE
21 PORNOGRAPHIES BY METTE INGVARTSEN. PHOTO: JENS SETHZMAN
HIJRA'H BY RIANTO. PHOTO: COURTESY OF THE ARTIST
ANYTHING & EVERYTHING. PHOTO: SARAH WALKER. STYLIST: EVA GILBERT
LUCY DACUS. PHOTO: ERIN SOORENKO
MAUREEN: HARBINGER OF DEATH. PHOTO: CLARE HAWLEY
SET PIECE AT SYDNEY FESTIVAL 2021. PHOTO: PRUDENCE UPTON